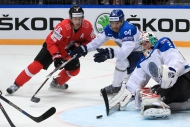 Kazakhstan stuns Switzerland in shootout
In an even game Kazakhstan could eventually come out on top with a 3-2 shootout win and get two very important points in their fight against relegation. For Switzerland this is already a big blow towards their quarterfinal plans.
With a couple of quarter final finishes over the last years and even a final participitation in Sweden, the Swiss team was the clear favourite to head into the clash with team Kazakhstan, that usually rides the elevator between the top level and division 1. But the Swiss had problems with Kazakhstan.
After 9:35 minutes a breakaway for the Kazakhs got stopped by Yannick Weber with a holding resulting in a penalty shot. As Nigel Dawes, one of the North American players on the Kazakh roster, missed to convert it, Switzerland still had the chance to go ahead. Their first attempt five minutes later through Montreal Canadiens player Sven Andrighetto was unsuccessful as the referees disallowed the goal since Samuel Walser was standing in the goal crease.
But seconds later Walser tipped in a rebound of a Raphael Diaz wrap-around attempt. They carried the lead into the break.
Halfway through the middle period the Swiss had another chance to double the score on their second powerplay, but instead Roman Savchenko scored a very spectacular shorthander to even the game. His initial plan to just clear the puck out of his own end was improved by a lucky bounce that elevated the puck over Reto Berra and ended up exactly in the upper right Corner of his net.
Both teams kept the game even afterwards until the last period had run down to its halftime mark. A high-sticking penalty had sent Felicien du Bois to the box for 4 minutes. Roman Starchenko took advantage of the situation and got Kazakhstan in front.
A tripping penalty seconds later got Switzerland back in the game. Denis Hollenstein equalized the game and at least avoided the big sensation. However the Swiss were still forced into overtime and eventually the shootout. In the fourth round Nigel Dawes could beat Reto Berra, while Lino Martschini lost the puck in his try to give Kazakhstan a very surprising first 3-2 shootout win to start the tournament.
The next win might have to wait a bit as Kazakhstan plays Russia tomorrow at 12.15 local time. Switzerland will try to come back against Norway tomorrow afternoon.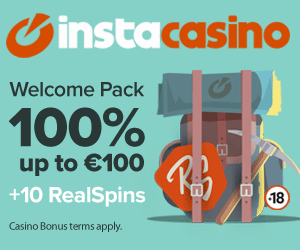 Current events

Czech Rep.: Tipsport extraliga | 1.liga | 2.liga

Slovakia: Tipsport Extraliga | 1.liga

Sweden: SHL | HockeyAllsvenskan
Other: EBEL | Belarus | Croatia | Denmark | Estonia | France | Great Britain | Iceland | Italy | Latvia | Lithuania | MOL-liga | Norway | Poland | Romania | Serbia | Slovenia | Spain | NHL | AHL |
League standings
Game fixtures
League leaders
Finalist in the last two editions, Italian team dominated the Continental Cup group played at home Read more»
For the second consecutive season, Latvian team dominate the Continental Cup group at home flying to Semifinals. SA Akureyri won historical bronze Read more»