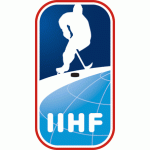 WJC d3
League status: Active
Youth league: yes, U20
English name: IIHF U20 World Championship Division III
Administered by: IIHF
Year of start: 2000
Did you find any incorrect or incomplete information? Please, let us know.
GROUP: Group A
GROUP: Group B
#
Club
G
W
L
Score
P
1
Turkey
3
3
0
20:5
9
2
New Zealand
3
2
1
12:12
6
3
Bulgaria
3
1
2
10:15
3
4
South Africa
3
0
3
4:14
0

Place 5-8
Israel - South Africa 9-0
Bulgaria - Chinese Taipei 6-1
South Africa . Chinese Taipei 
Israel - Bulgaria

Semi Finals
Turkey - Iceland 3-2
China - New Zealand 11-2

Bronze Medal Game
Iceland - New Zealand

Final
Turkey - China
Last updated: 19 Jan 2017, 11:42
The lowest level of the World U20 Junior Championships.
The winner is promoted to Division II Group B.
Bulgaria withdraws from the U20 Ice Hockey World Championship
The Bulgarian Ice Hockey Federation has informed IIHF that U20 team won't travel to Dunedin, New Zealand to compete at the 2015 Under-20 Ice Hockey World Championship - Division III.
This means that the tournament will have 5 teams instead of 6. The number of games will be reduced from 15 to 10. New Zealand, China, Mexico, South Africa and Turkey are the participants
The tournament will now start a day later on Tuesday January 20th, 2015.
(28 Dec 2014)
No UAE in Sofia
The United Arab Emirates  team wasn't able to bring enough U20 players to the World U20 Championship Div III in Sofia. Their games will be counted as 5-0 wins for the opponents.
(14 Jan 2013)
Iceland wins U20 WJC Div. III in NZ
In Dunedin, New Zealand, the Icelandic U20 junior national team had no problems to win all its four games to get the promotion to Div. IIB. In the decisive game Iceland won 5-1 against China on Sunday when both teams had nine points each. Host New Zealand finished on the third position with six points in front of Bulgaria (3 pts) and Turkey (0 pts).
(23 Jan 2012)
Past league results:
League standings:
Historic statistic:
Individuals records:
Fast facts
season 2016-2017
Sweden got a 2-1 shoot-out win over Canada in Sunday's World Championship final in Lanxess Arena, Cologne. Read more»
IIHF has announced the groups for the next World Championship. The 2018 tournament will be played in Denmark with Group A in Copenhagen and Group B in Herning. Read more»