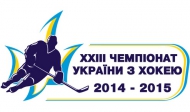 Ukraine League finally begins
After months of uncertainty, finally Federation announced the start of the domestic league without traditional clubs
A lot of water flowed beneath the bridge since the promising 2012-13 season, when
Ukrainians
clubs launched the ambitious
Professional Hockey League
(PHL), with a TV channel, main sponsors, attracting well paid foreign players and a lot of projects for the future. The PHL folded after just a year, killed by economic crisis and
fighting
between the same clubs
and the clubs against the Federation - Berkut Kyiv was kicked off from the playoffs after dominating regular season for not fulfilling its financial obligations to the League and to its players.
Last year
the League was less powerful, mainly due the political situation of the country, but had six clubs (even if Vynnytsa folded after six games) from Kyiv, L'viv and Bila Tserkva. Another club,
HC Kremenchuk
, played in
Belarus Second Division
, but was forced to retired before the playoffs
due to the worsening of internal security
conditions. Companion Kyiv won last league and applied for 2014-2015 Continental Cup, but later the team, without sponsorship and ice practice, announced its withdraw and disbanded.
Ukraine Federation tries to organize the Championship since September but at that time only two teams: Generals Kyiv and HC Kremenchuk confirmed the partecipation. After another tentative before Christmas, finally Federation announced the beginning of the Championship for February 12, surprisingly with the partecipation of four teams, considered
by the Federation the minimum number
to organize a decent tournament. Besides
Generals Kyiv
and
HC Kremenchuk
, two new teams join the League:
Vityaz Kharkiv,
another attempt to revive hockey in the city, after the tries in last seasons with Kharkivski Akuly and the
short and illusory resurrection
of Dynamo, both lasted one season and
HK ATEK Kyiv,
a team formed
essentially
by young players from Sokil Kyiv juniors, champion in 2006-2007 season and not active for many years
The clubs played a
quadruple round robin
for a total of 12 games each, before the playoffs. League should end in April
Obviously absent the Donbas Donets'k, Ukranian hockey lost another traditional teams, always present in last years: Companion Kyiv, Bilyy Bars Bila Tserkva and Levy L'viv, all for economic problems. A special mention in this obituary goes to Sokil Kyiv, the most famous and traditional Ukranian hockey club, winner of 12 out of 21 domestic championships. The financial crisis affected the club in last seasons now exploded hard. Club announced to partecipate only in the
YuHL
, the Ukranian Junior League, but in the last round, played in Kharkiv at the end of January, the team didn't show up, citing lack of money to afford the trip, earning two forfeited defeats.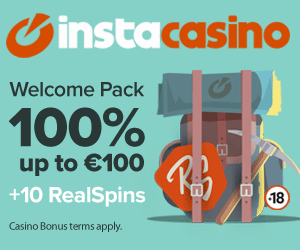 Current events

Czech Rep.: Tipsport extraliga | 1.liga | 2.liga

Slovakia: Tipsport Extraliga | 1.liga

Sweden: SHL | HockeyAllsvenskan
Other: EBEL | Belarus | Croatia | Denmark | Estonia | France | Great Britain | Iceland | Italy | Latvia | Lithuania | MOL-liga | Norway | Poland | Romania | Serbia | Slovenia | Spain | NHL | AHL |
League standings
Game fixtures
League leaders
After 20 years Winter Olympics are back in Italy. IOC assigned today the organization to Milan-Cortina Read more»
The former Pan-American Tournament will host the international debut for Jamaica and Puerto Rico in September Read more»