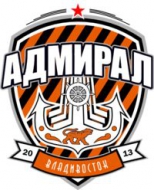 All set in Vladivostok?
After months of enthusiastic comments about the entrance of new club from Far East, now seems all problems bob up
The entrance of Admiral Vladivostok in KHL for next season was always considered a great effort for KHL to open the new market of Far east. In last months, with the direct intervention of Vyacheslav Fetisov, despite himself he gained his name after the city's new arena, the operations to estabilish the team were conducted quickly and in an atmosphere of great enthusiasm and optimism. Fetisov also convinced another former star, Alexander Mogilny, to become team's GM. Alexander Filippenko, a manager who distinguished himself in spells at Amur and Metallurg Novokuznetsk, will be Vice-president. Last April 27, with a ceremony at the presence of all KHL Board, the club (at that time still without a name) and Mogilny as GM were announced officially:
"We flew here to officially announce the entry of a team from Vladivostok into the Kontinental Hockey League," said KHL President Alexander Medvedev. "The club submitted the necessary application and the verdict was a positive one. There will be a special redraft to help them put a team together, and judging by what we've seen in Vladivostok I can say there is no limit to what the Far East can achieve."
"It gives me great pleasure to announce that Alexander Mogilny will be the club president," added Vyacheslav Fetisov. "I'm confident that with him on board the club will not only be managed in a professional manner, but will also perform well out on the ice."
While Finnish Hockey Hall of Famer coach Hannu Jortikka were announced as first ever headcoach of the club, a survey between fans decided that the name of club will be "Admiral" as a tribute to maritime soul of city and region. So all is set for a very awaited debut? Apparently yes, but days passed and, with the transfer market underway, club still not announced any sign, even if it's possible that the Board are waiting for KHL Expansion Draft, held on 17 June 2013 in order to fill the roster of the league's expansion team. Here Admiral Vladivostok will be able to select players from any of the Russian-based teams in the KHL, except from Lokomotiv Yaroslavl. But today a statement of KHL Vice-President Vladimir Shalaev at Radio Sport, cast a shadow on Vladivostok affair: "we have concerns in Vladivostok: for now, we don't understand the whole structure, because there is no legal entity as such.We see that the work is done, it is coordinated with us, we are aware of each step. But there is not a legal entity, no bills, no intelligible funding.Therefore, concerns remain. Another thing is that if all the clubs, in accordance with the rules, have already submitted the documents for financial guarantees, paid off the debts for the salaries before the begin of the league, while in Vladivostok is a little more complicated. We have not yet seen financial guarantees."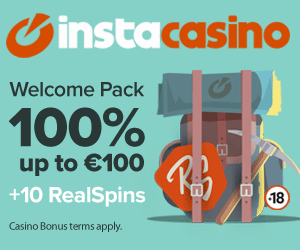 Current events

Czech Rep.: Tipsport extraliga | 1.liga | 2.liga

Slovakia: Tipsport Extraliga | 1.liga

Sweden: SHL | HockeyAllsvenskan
Other: EBEL | Belarus | Croatia | Denmark | Estonia | France | Great Britain | Iceland | Italy | Latvia | Lithuania | MOL-liga | Norway | Poland | Romania | Serbia | Slovenia | Spain | NHL | AHL |
League standings
Game fixtures
League leaders
As Sheffield Steelers (EIHL) gear up for a play off push changes were made. Read more»
From practice in a car park and over a Persian carpet to skating in one of the most prestigious hockey academies: Eurohockey meets Guila Mohajer: facing many difficulties, the first Iranian women hockey player is now studying coaching in Vierumaki Sport ... Read more»