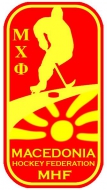 Macedonia can have a brilliant future in icehockey
After the cooperation agreement signed with Turkish Federation, Macedonia captain Zoranco Griovski explains to Eurohockey how icehockey can make up for lost time
Macedonia
completed its return in the hockey world playing Inline Qualification in Sofia. Team lost all three games but showed potential to recover the tradition lost after the dissolution of Yugoslavia. A decisive step could be the agreement with Turkish Federation signed at the end of June. The agreement provides Macedonia Federation getting several levels of assistance including training and visit camps for young players, presence of referees, coaches and officials from Macedonia to training, seminaries and competitions organized by the Turkish Hockey Federation, assistance in equipment and accessories, as well as assistance to build an arena for hockey and another especially for in line hockey. According to initial plans arenas will be built in the Municipality of Kisela Voda. "This is a historic moment for Macedonian sport, especially in the development of winter sports. Being part of the family of ice hockey is an important thing, because hockey is a world wide sport. Aspirations of Turkey and Macedonia are not just being part of this sport, but to excel in hockey. This goal will be achieved through a concept existing in the development of any sport. This concept provides a type of cooperation that encompasses the true sporting values, which are the values ​​of respect, trust and true friendship and genuine desire for sporting success" said the Director of the Agency for Youth and Sport Lazar Popovski.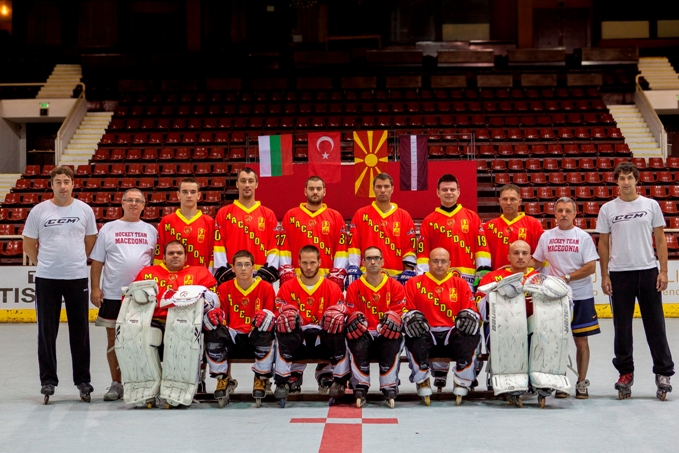 Macedonia team at Inline qualification in Sofia
Eurohockey had the possibility to interview Macedonia captain
Zoranco Griovski
to know more about the state of hockey in Macedonia and the possible development
Eurohockey
: Macedonia lived an intense first year of icehockey: there was a lot of expectation about
Total TV League
, but league folded, and this is not a good promo for icehockey, what happened exactly?
Zoranco Griovski
: After the first games played in Skopje, we had to play in Sofia/Bulgaria, but the past winter was harsh and we had no chance to get over there, we tried three times but roads and bordercrossings were closed. Also the roof of the rink in Sarajevo collapsed, and so the tournament was stopped. We all hope for a new try this season.
Eurohockey
: Recently
Skopje arena
gained real ice, this will be a great advance for hockey: is a domestic league scheduled for next season?
Zoranco Griovski
: Yes, a domestic league will be start, but no details so far. Ice will be available from Novembre 15th, finally.
Eurohockey
: How popular is icehockey in the country? People still remember of Vardar era when team competed in Yugoslavia league?
Zoranco Griovski
: Not really popular, but older people remember well the teams from Skopje, as they were really good at those times. I think it will change when we start a domestic league and the people will see reports on TV, news in the papers, etc.
The people know well the players with Macedonian roots like Ed Jovanovski or Steve Stamkos.
But the media does not report very often, so for example, as Brandon Tanev was called to Vancouver's prospect camp and there was maybe a possibility to form with his brother Chris the first Macedonian brother tandem in a NHL team, no one reported about it. Also Chris Tanev's first games in the Stanley Cup Playoffs and finals did not find any place here.
The Macedonian national broadcaster MTV broadcasted this year the ice hockey WC which did not happened the past years.
Eurohockey
: Do you have private investments and/or governmental ones?
Zoranco Griovski
: The rink is a governmental one, and the players make the private investments as they buy the gear themeselves...but it is not easy as Skopje has no hockey shop, the next ones are in Sofia or Belgrade.
Eurohockey
: Can you explain what is exactly the agreement signed with Turkish Federation?
Zoranco Griovski
: I am not much informed about details, but i did meet the Turkish delegation and i can say that they were very interested in the progress and future plans in Macedonia and that they are ready to help.
Macedonian media reported that the Turkish federation will build a inline hockey rink and a ice hockey rink. Also young players will have the chance to visit hockey camps in Turkey.
Eurohockey
: You played inline qualification this august in Sofia, but Macedonia won't play any official game on ice in 2013? when we'll see Macedonia national team on ice? Which is the program for national team?
Zoranco Griovski
: For ice hockey it is too early, because of the lack of a domestic league which is also a regulatory to compete with a national team in IIHF championships. But i think we gonna see the first official friendly games of a Macedonian national team this winter.
Eurohockey
: For the first time you'll have in the roster players from diaspora: don't you think this could delay the development of local players? Macedonia could become a "new Armenia" (they alligned just US/Canadian Armenian players and where banned by IIHF)?
Zoranco Griovski
: Yes we could, but it is not our interest. We must start at the basement, there are maybe 50 players U18 and 50 players over 18 overall in Macedonia.
But first of all, the diaspora players who will be part of the inline hockey team are not pro-players. Stefan and Dejan Velkoski who live in Germany are these players. Dejan is the goalie of the Munich Luchse in German minor league and Stefan is a referee in the german DEL. Both are deep involved in german hockey, Dejan is also well known in the scene for his specialized hockey shop for goalies.
The Velkoski brothers are interested in the development of Macedonian hockey, as I am. So that is the reason why they will be the first Diaspora players in a Macedonian hockey team and the plan is to involve them in the upcoming development of Macedonian hockey. So including me there are only three players who are not born in Macedonia, but i do live in Macedonia since 2004 and Dejan and Stefan have family over here in Macedonia so we are not complete strangers who come for the first time to their homeland just for a play.
Eurohockey
: Finally, what are you doing to promote hockey, mainly among youth?
Zoranco Griovski
: Its hard to promote hockey without any domestic league, we even do not had any playable rink till "yesterday".
When the infrastructure is finally done, we can start promoting hockey in schools, media, etc. We must focus on the youth players, as the Macedonian hockey had a cut for about 20 years and there is a lack of complete generations of players!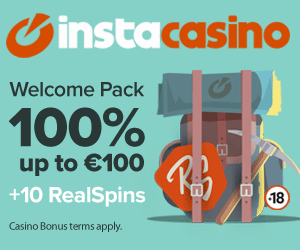 Current events

Czech Rep.: Tipsport extraliga | 1.liga | 2.liga

Slovakia: Tipsport Extraliga | 1.liga

Sweden: SHL | HockeyAllsvenskan
Other: EBEL | Belarus | Croatia | Denmark | Estonia | France | Great Britain | Iceland | Italy | Latvia | Lithuania | MOL-liga | Norway | Poland | Romania | Serbia | Slovenia | Spain | NHL | AHL |
League standings
Game fixtures
League leaders
Heavily favoured, the Slovaks maintained there challenge for a play off place when they comprehensively beat Great Britain. Read more»
Finland went 2-1 all time against Great Britain when a fluent skating Finnish side won by 3 goals. Read more»