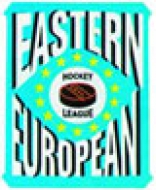 Time to revive EEHL?
Belarus and Latvia are in talks to resurrect the historic league
The Eastern European Hockey League (EEHL), the regional ice hockey league which existed from 1995 to 2004, could revive in a near future: Presidents of Federations of Latvia and Belarus are discussing the possibility to create a new multi-national league, including also Ukraine, Estonia and Lithuania.
According to Latvian Ice Hockey Federation President Aigars Kalvitis, the possibility to have a new, modern edition of the ancient idea is concrete: "Of course we need to meet and discuss around a table because the project involved many aspects. But the ancient EEHL was really an excellent league. Of course, not the level of the KHL or the top leagues in Sweden and Finland, but at the level of Allsvenskan and Mestis. We looking at the project run by Austrian Federation of the Inter-National League (now Alps Hockey League), that was created according the same principles of EEHL." said Kalvitis at Pressball.by
The creation of a new league should bridge the gap between the level of junior and senior hockey: "The EEHL has contributed to the development of hockey in all the countries that participated. - stressed Kalvitis - And it was particularly useful to the young players. In Latvia, but I'm sure other countries have the same issue, we have a very big problem: the players come from the youth system but are lost in the transition from youth to adult hockey. They simply have no place to play, develop and train their skills. They need a strong league, not a semi-professional as the our for example. Also to give a solution to this issue, we want to create an international league with Latvia, Estonia, Lithuania Belarus and Ukraine, plus the Kaliningrad region of Russia, which is also interested in this."

For Kalvitis, a project like this could have the blessing of IIHF: "The other day I met with the president of the IIHF Rene Fasel. He also remembered how well worked the Eastern European Hockey League." said Kalvitis
In Belarus the idea was welcomed with interest: "I can say that there is the interest of all parties, negotiations are under way. But is too early to give or imagine concrete ideas about organization, format and partecipants. I think there will be more news in the spring" said Belarus Federation President Igor Rachkovski
Also Belarusian coach Yuri Chukh commented positively the idea at Sport Panorama: "This season we are looking at a huge gap between clubs in Extraliga. Results, as 10-0, 12-0 and even 16-0 discredit our league. And of course, this is not good for the develpment of our hockey. There are much talks about the return of EEHL, well, in an international frame, with strong foreign opponents, for our clubs it would be another story"

Current events
External links

Czech Rep.: Tipsport extraliga | 1.liga | 2.liga

Slovakia: Tipsport Extraliga | 1.liga

Sweden: SHL | HockeyAllsvenskan
Other: EBEL | Belarus | Croatia | Denmark | Estonia | France | Great Britain | Iceland | Italy | Latvia | Lithuania | MOL-liga | Norway | Poland | Romania | Serbia | Slovenia | Spain | NHL | AHL |
League standings
Game fixtures
League leaders
A new Extraliga and Vysshaya League are born aiming to increase competitiveness Read more»
The Champions Hockey League Board cancelled the Wild Card for Belarusian champion Read more»