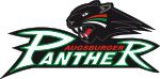 Did you find any incorrect or incomplete information? Please, let us know.
Season 2023-2024
This club in 2023-2024: DEL
Current roster
season 2023-2024
* no longer in the club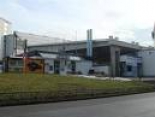 Adress: Curt-Frenzel-Stadion
Senkelbachstrasse 2
86153 Augsburg
Phone: +49 0821 / 324 - 9750
Capacity: 7774
Opened in: 1938
from 1900 to 1948: Augsburger EV
from 1948 to 1962: HCA Yellow Tiger
from 1962 to 1994: Augsburger EV
from 1994 to present: Augsburger Panther
Bundesliga Champion: 1994
League winners:
from 1900 to 2011: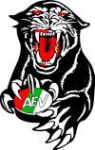 from 2011 to present: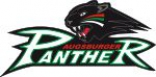 DEL injury report
Two DEL players suffered long-time injuries this weekend during wins against Straubing.
Mannheim defender Dennis Reul is expected to miss up to 4 months with a shoulder injury that requires surgery. The injury happened during the Eagles' 4-1 away win in Sraubing on Friday. It was Reul's first appearance after a four week absence due to injury.
Augsburg forward Mike Iggulden is out for 8 weeks with a knee injury after a check in the 4-3 win of the Panthers against Straubing on Sunday. Surgery is not required.
(21 Oct 2015)
Somma beats Pinguine
Sergio Somma scored all three home goals when Augsburger Panther beat Krefeld Pinguine 3-2 in overtime in one of today's six DEL games.
(01 Oct 2011)
Historic rosters:
Historic statistics:
Past results:
League standings:
Fast facts
season 2023-2024
Augsburger Panther participates in season 2023-2024: DEL
Kaunas City celebrate the qualification to the second round of Continental Cup with a ten-goals victory over Skautafelag Rejkyavik Read more»
Estonian champion wins KHL Zagreb ensuring first place for the home team Read more»