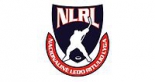 NLRL - Nacionaline ledo ritulio lyga
League status: Active
English name: Lithuanian Open Championship
Administered by: Nacionalinė ledo ritulio lyga
Head manager: Remigijus Valickas
Year of start: 2010
Did you find any incorrect or incomplete information? Please, let us know.
Kaunas hockey is the new champion of Lithuanian League
Kaunas Hockey wins the Lithuanian League for the first time in its history, by beating 2-1 in the game #5 of a thrilling final serie Hockey Punks Vilnius. It's the first time since the creation of the league in 1992 that title lands in Kaunas. The 2020-21 edition was historic also for the absence of traditional Energijia Elektrenai from the last act. The team that dominated the league since the creation was knocked out by Hockey Punks in the semifinals. It's also the first title as coach Petras Nauseda, in his first experience on the bench
(29 Mar 2021)
Energija won Lithuanian League
Third consecutive title of Lithuanian League for Energija Elektrenai, once again dominating the regular season and the playoffs. Energija, competing also in Belarussian Second League, dominated regular season and had a perfect record in the playoffs eliminating Geležinis vilkas Vilnius (7-2 and 8-4) in the semifinals and newcomer Kaunas Hockey in the final series with three victory 10-1 3-2 and 7-0 in the decisive one, with 5 goals by Povilas Verenis. Kaunas made sensation in the regular season by beating 5-4 Energija, the first defeat after an immemorial time for champions.
The Lithuanian League counted this season with 7 teams - along with Kaunas Hockey also Baltija Klaipėda debuted - but Juodupė LRK folded during the season.
Energija forward Danielius Nomanovas finished as top scorer with 52 (21+31) points

(23 Mar 2018)
Darius Kasparaitis debuts in Lithuanian League
Hockey legend Darius Kasparaitis, 43, made his seasonal debut tonight with his team Hockey Punks Vilnius in the game against Geležinis vilkas Vilnius for Lithuanian League. Hockey Punks won 10-1 with Kasparaitis scoring one goal and serving three assists. In the last two seasons Kasparaitis played just one game in each season
(28 Feb 2016)
7 teams in next Lithuanian League
After the deadline for the applications to partecipate in next domestic championship, seven teams showed interest
Baltų ainių Kaunas
Hockey Punks Vilnius
SSM-2000 Elektrenai
Energija Elektrenai
Geležinio vilko Vilnius
Juodupės
Rokiškio
League lost three teams: Ober-Haus Vilnius, Lokių - Poseidono Elektrenai and current champion Delovaja Rus Kaliningrad.
Two new teams are SSM-2000 Elektrenai and Geležinio vilko Vilnius
Also Energija Elektrenai, after some years in Belarusian 2nd division is back in the domestic scenario. With the loss of Russian Delovaja Rus, the league will be formed only by Lithuanian teams
(20 Aug 2015)
New rink in Panevezys approved
The municipality of Panevezys signed an agreement through the Panevezys Physical Education and Sports Centre (PKKSC) with the Lithuanian National Hockey League (NLRL) for the building of an ice rink with a roof.

According to the agreement PKKSC will cover the expenses for the installation of the roof, NLRL will pay the artificial refrigeration equipment and the walls of the building.

The estimated deadline for the delivery of the ice rink is next 30 September.

"The project will be implemented the hockey in Lithuania and the city will apear on the hockey map"- said NLRL Executive Director Remigijus Valickas.

While the city of Panevezys is preparing to open a hockey school, ice rink will be open also for figure skating and speed skating.
In Lithuania currently operates eight icerink with artificial refrigeration
(26 Mar 2015)
Delovaja Rus confirms title in Lithuania
Russian team Delovaja Rus Kaliningrad confirms the title of Lithuanian league won last year by beating 5-2 in the final, played in Elektrenai, Kauno Baltų ainių from Kaunas. Delovaja dominated regular season, losing one game at overtime and two by forfait. Player/coach Pavel Fominych is the top scorer with 68 points (36+32) in 21 games.
Juodupės LRK from the small town of Juodupė - 2000 inhabitants - won the bronze medal, the first ever title for the club - beating 7-2 Elektrėnų Lokiai-Poseidonas.
Individual awards:
Best goalie: Lukas Jakšys (Kauno Baltų)
Best Defender: Artūras Katulis (Juodupes)
Best forward: Konstantin Isaev (Delovaja Rus)
MVP: Jurij Aleksejev (Delovaja Rus)
(22 Mar 2015)
Six goals, one scorer
Delovaja Rus Kaliningrad forward Artem Nekerov scored all six goals of his team in the 6-5 victory against Lokiai-Poseidonas Elektrenai in the Lithuanian League. Nekerov also missed a penalty shot at 26:40. Delovaja Rus is currently third in the standing but with several games less than other teams
(14 Dec 2014)
New coach at Energija Elektrenai
Lithuanian champion Energija Elektrenai announced 44-years-old Erikas Steponaitis as new head-coach.
Former Energija player, Steponaitis is a graduate of Lithuanian Academy of Physical Education at his first season as coach.
He will be assisted by player-coach Dovydas Kulevičius and former coach Sergejus Krumkač
Energija in the coming season will play in domestic league and in Belarus second division
(24 Jul 2013)
Energija Elektrenai wins regular season with perfect record
With a perfect record of 15 victories in 15 games, Energija Elektrenai wins Lithuanian League regular season. Renovated Elektrenai Arena will host medal round on March 23-24
These are the semifinals:
15.00 Kėdainiai LRK vs Delovaja Rus Kaliningrad
19.00 Energija Elektrėnai vs Vilniaus Vanvita
(14 Mar 2013)
Nauseda left Energija directorate
Energija Elektrenai Director since 2009, Petr Nauseda, also an active player and Lithuanian Federation President, left his charge in the club. The new Director is Roland Aliukonis - for many years Lithuanian national team player and Energija captain.
Another player, Karolis Kubilius, enters in the Board of Directors
"We have introduced a number of structural changes in the club, we have ambitious plans, and Roland is really the right and necessary man at this point. Personally I won't abandon the club, but need a rotation" said Nausėda.
(05 Feb 2013)
Past league results:
League standings:
Historic statistic:
Individuals records:
Cardiff Devils won by one-goal-difference against home side Grenoble and advances to the Continental Cup Superfinals along with Nomad Astana Read more»
Kazakh champion closes the Continental Cup semifinals round with a perfect record, by beating HK Zemgale in the last game Read more»