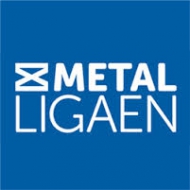 Metal Ligaen: Blue Fox in a slump
Following the Danish league over the last years, one could observe two dominating teams in SonderjyskE and Herning. One of them is having problems early in the season this year. But that doesn't mean that the other team is going unchallenged.
The CHL is now in full swing in its second year of existence. Denmark had one spot to fill in it in both seasons and so far we got to know just one team from Metal Ligaen to take over that job: SonderjyskE Vojens. Although they managed to upset the Salzburg team this year with a 4-1 win, they still came short of making the Play-Offs again.
At home things go much better for them. 12 games into the season they lead by a 5 point margin over the second placed Frederikshavn White Hawks, while still waiting for their first loss in regulation. Only Roedovre and Esbjerg managed to win their overtime respectively shootout against them. All other games went to Vojens. And so it looks pretty good for them regarding the next participation in the CHL.
The toughest challenger seems to have emerged in Frederikshavn. The White Hawks are trailing SonderjyskE mainly due to the sole game between both clubs on October 6th, in which Frederikshavn even took the lead three times, but Vojens managed to match them all, following up with the 4-3 game winner shortly before the second intermission through Mads Lund.
This game and a miss last tuesday at home versus Gentofte got Frederikshavn behind. Against Gentofte it was a similar script as in the top game against Vojens. Colin Vock brought the White Hawks ahead midway through the second period, but shortly after Cody Kunyk could match it for the 6th placed Stars. In the last frame it was Emil Moeller Rasmussen bringing the game home for Gentofte.
Even if SonderjyskE and Frederikshavn are split by 5 points now, expect the White Hawks to fight back and make it a tough fight for the favourites. A team that surprisingly has other problems than fighting Vojens right now, is Herning. The Blue Foxes have been in a slump since the get go. Only 4 victories out of 11 games saw them plummet into 7th place in 10 team league.
However there are a few signs of a turning trend for them. The start to the season went completely down the sink for them with 3 consecutive regulation defeats, being shutout twice in the course of those. Then they could at least sneak a point each in both of their games against SonderjyskE, while 3 of the their wins came in the last 5 matches. On tuesday they will host Rungsted, the team right behind them, which will give them another chance to improve that trend and built on it.

Czech Rep.: Tipsport extraliga | 1.liga | 2.liga

Slovakia: Tipsport Extraliga | 1.liga

Sweden: SHL | HockeyAllsvenskan
Other: EBEL | Belarus | Croatia | Denmark | Estonia | France | Great Britain | Iceland | Italy | Latvia | Lithuania | MOL-liga | Norway | Poland | Romania | Serbia | Slovenia | Spain | NHL | AHL |
League standings
Game fixtures
League leaders
The second victory against SA Akureyri leads Sisak very close to the qualification Read more»
A memorable debut for the Croatian champions in the Continental Cup Read more»