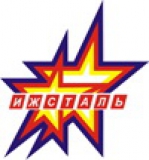 Izhstal Izhevsk
Name in original language: Хокке́йный клуб Ижста́ль Ижевск
Year of foundation: 1959
Colours: white,red,blue,yellow
Club status: active
Address: ul. Udmurtskaya 222
426043 Republic of Udmurtia, Izhevsk

Phone: +7 (3412) 68 25 24
Fax: +7 (3412) 68 24 25
Email: izhstal@mail.ru
WWW: Izhstal Izhevsk
Did you find any incorrect or incomplete information? Please, let us know.
Season 2023-2024
This club in 2023-2024: VHL
Current roster
season 2023-2024
* no longer in the club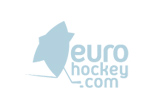 Adress: ul. Udmurtskaya 222
426043 Republic of Udmurtia, Izhevsk
Phone: +7 (3412) 68-09-26
Capacity: 3800
Opened in: 1971
Winner of the Cup of Russia (1972)
Champion of the RSFSR (1975)
Cup Winner: Shakhtar (Poland, 1976) [1]
Winner of the USSR h2nd division: (1978/1979, 1980/1981, 1986/1987)
Winner OAO Tatneft tournament(1998)
Cup winner Ice Hockey Federation of Russia (2001, 2003, 2006)
Winner of the tournament in memory of A. Tarasova (2002-2005)
from 1958 to present: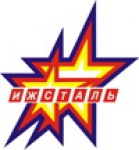 Two coaches fired in VHL
The bottom teams in VHL Division East changed coaches.
Izhstal Izhevsk fired Kazakh Nikolai Myshagin and assistant Andrei Zubkov recalling former coach Albert Loginov and promoting Sergei Dushkin from farm club as coach assistant. Izhstal is last in East Division with 19 points in 22 games.
After one month Sputnik Nizhny Tagil fired coach Evgeny Mukhin and replaced him with former assistant Aleksei Fetisov who started the season as head coach and become assistant when Mukhin arrived at club in october

(15 Nov 2011)
Historic rosters:
Historic statistics:
Past results:
League standings:
Fast facts
season 2023-2024
Izhstal Izhevsk participates in season 2023-2024: VHL
Cardiff Devils won by one-goal-difference against home side Grenoble and advances to the Continental Cup Superfinals along with Nomad Astana Read more»
Kazakh champion closes the Continental Cup semifinals round with a perfect record, by beating HK Zemgale in the last game Read more»