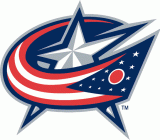 Columbus Blue Jackets
Year of foundation: 2000
Colours: red, silver, darkblue, white
Club status: active
Address: Columbus Blue Jackets
Nationwide Arena
200 W. Nationwide Blvd.
Columbus, OH 43215
USA
Phone: +1 614 246-3380
Fax: +1 614 246-3389
Did you find any incorrect or incomplete information? Please, let us know.
Season 2023-2024
This club in 2023-2024: NHL
Current roster
season 2023-2024
* no longer in the club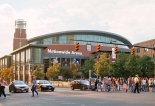 Adress: 200 West Nationwide Blvd,
Columbus, OH 43215
Capacity: 18144
Opened in: 2000
Joined NHL during 2000 expansion. Reached playoffs for the first time in 2009, had previously been the only active team never to qualify. Club name and logo inspired by American Civil War. Blue Jackets are the easternmost franchise in NHL's Western Conference.
Notable players:
from 2007 to present: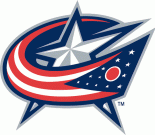 Columbus to host 2013 All Star Game
Columbus was chosen to host next season All Star Weekend. "We're looking forward to bringing our All-Star celebration to Columbus," said Commissioner Gary Bettman "The Blue Jackets did a great job of hosting the NHL Draft in 2007, and I have no doubt they will raise the bar even higher when they welcome our All-Star celebration next January."
(29 Jan 2012)
Radek Martinek is out for rest of season
Columbus Blue Jackets Czech defenseman Radek Martinek will miss the remainder of the season due to post-concussion symptoms. Martinek, 35, suffered a concussion in a game at Detroit on October 21.
"After consulting with our medical team it was determined that it would be in Radek's best interest not to play again this season," said GM Scott Howson "Radek is very disappointed, as are we, that he will not return to the ice this year but his health moving forward is the most important factor in this decision."
(20 Jan 2012)
Columbus Blue Jackets fire coach
Columbus Blue Jackets, the worst NHL team, have fired coach Scott Arniel, after one season and half, replacing him with assistant coach Todd Richards until the end of the season.
Columbus was the first Arniel's experience as head coach in NHL
We have two wins in our last 11 games' general manager Scott Howson told ESPN.com. 'I just wanted to move the team in a new direction with a different head coach. Scott tried everything and he was running out of answers. I didn't see much hope in moving forward with him. I just felt this needed to be done.'
(09 Jan 2012)
Tyutin signs six-years extension with Blue Jackets
The Columbus Blue Jackets have signed top defenseman Fedor Tyutin to a six-year contract extension.
Picked by New York Rangers in the 2001 draft, he landed in Columbus three years ago. He had seven goals and 20 assists in 80 games last season.
(31 Aug 2011)
Another World Champion retires
July, 26, 2011 can be written in the hockey chronicles as a day of two World Champions retirement. Just a few hours after Kris Draper announced his retirement, a similar statement was made by another IIHF World Championship gold medalist. Martin Prusek, 36, a former goaltender of the Ottawa Senators and the Columbus Blue Jackets in NHL accepted an offer from HC Vítkovice Steel to become their goaltender coach.
(27 Jul 2011)
Historic rosters:
Historic statistics:
Past results:
League standings:
Fast facts
season 2023-2024
Columbus Blue Jackets participates in season 2023-2024: NHL
The captain Lukas Zukauskas shines in the home team triumph Read more»
in a pleasing match the Croatian champions beat a combative Reykjavik Photos by Evaldas Šemiotas Read more»