HK Mogilev
Name in original language: ХК Могилев
Year of foundation: 2000
Colours: Violet, black, white
Club status: active (bankrupted in 2013)
Address: Prospect Schmidt 5a
Republic of Belarus, Mogilev

Phone: +375 (0222) 46-98-04
Email: info@hc-khimvolokno.by
WWW: HK Mogilev
Did you find any incorrect or incomplete information? Please, let us know.
Season 2023-2024
Current roster
season 2023-2024
* no longer in the club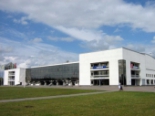 from 2000 to 2001: HK Mogilev
from 2001 to 2010: Khimvolokno Mogilev
from 2010 to present: HK Mogilev
from 2001 to 2004: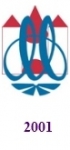 from 2004 to 2010: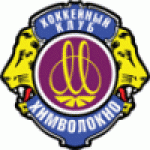 from 2010 to 2012: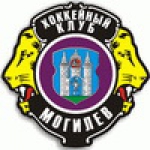 from 2012 to 2019: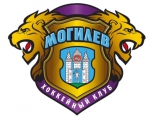 from 2019 to present: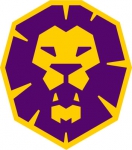 The Court sentenced the hockey players Dinamo Maladzyechna involved in a match fixing
On September 4, the Moscow District Court of Minsk sentenced hockey players Alexander Syrei, Sergei Sheleg, Nikita Ustinenko and Alexey Ivano , who were accused of unlawfully influencing the course of the Belarus Extraliga match Dynamo Molodechno - Mogilev (5: 6) in November 2019, as well as in the distribution of pornography.
The court sentenced Syrei and Sheleg to two years' imprisonment with a two-year probationary period and a suspended sentence. In addition, both hockey players were fined 2700 Belarusian rubles (euro 860)
Ivanov was fined 13,500 rubles (euro 4315)
In relation to Ustinenko, the criminal proceedings were terminated in accordance with the law "On amnesty in connection with the 75th anniversary of the victory in the Great Patriotic War of 1941-1945."
(04 Sep 2020)
Valentin Ebert suddenly passed away
The Belarusian hockey mourns the loss of former player Valentin Ebert, passed away in Novopolotsk after a brief illness. During his active career Ebert, 36, played 668 games in the Belarusian Extraliga, notching 163 points (43+120), placing him among the top ten players in the 25-year history of the domestic championship. He won two titles (2002,2004), six silver medals (2000, 2001, 2006, 2007, 2014, 2015) and two bronze (2005, 2008) playing for HK Minsk, Khimvolokno Mogilev, Keramin Minsk, Vitebsk, Yunost Minsk,Dynamo Minsk and in the last five seasons in Khimik-SKA Novopolotsk, where Ebert closed his career and become General Manager of the team
Eurohockey expresses its condolences to his family.
(18 May 2017)
Calendar of Belarus Cup unvelied
Belarus Federation publishes today the calendar for Belarus Cup, named after Ruslan Salei, in memory of the defender tragically passed away in Yaroslavl plane crash. As in last editions, the 11 Extraliga teams plus Belarus U20 national team are divided in two groups playing a single round robin. The two winners will advance to finals. Two finalists from last edition, champion Yunost Minsk and Dinamo Maladzyechna are in thew same group, so won't meet in the final act.
As usual Eurohockey will follow Belarus Cup with game-by-game stats
(12 Jul 2016)
HK Mogilev out of Belarus League?
HC Mogilev sent a request to Federation to postpone the date of payment of the entry fee for partecipating in 2012/13 Belarussian open League
The club stressed that at the moment do not have the required amount. The Federation Executive Committee agreed to wait until October 1.
(27 Aug 2012)
Fire at Mogilev Arena
A fire occurred in the locker room of farm team "Mogilev", located on the first floor of Mogilev Arena on February 12. Thanks to the automatic fire alarm fire was discovered at an early stage and didn't spread out of the room damaging four wardrobes with jersey and hockey clothes and the same room. No injuries were reported.
(15 Feb 2012)
Historic rosters:
Historic statistics:
Past results:
League standings:
Fast facts
season 2023-2024
Cardiff Devils won by one-goal-difference against home side Grenoble and advances to the Continental Cup Superfinals along with Nomad Astana Read more»
Kazakh champion closes the Continental Cup semifinals round with a perfect record, by beating HK Zemgale in the last game Read more»