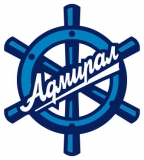 HC Admiral Vladivostok
Name in original language: Адмирал Владивосток
Year of foundation: 2013
Colours: orange, black, white
Club status: active
Did you find any incorrect or incomplete information? Please, let us know.
Season 2021-2022
This club in 2021-2022: KHL
Current roster
season 2021-2022
* no longer in the club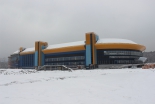 Capacity: 7500
Opened in: 2013
from 2013 to 2019: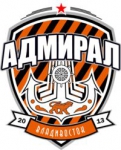 from 2019 to present: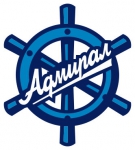 Admiral Vladivostok back in the KHL
KHL will be back to 24 teams for season 2021-2022.
Admiral Vladivostok is confirmed to return to the league if, before July 31, 2021, it repays all money owing to players and coaches from the 2017/18 season.
(31 Mar 2021)
KHL schedule announced
The KHL schedule for 2015-16 can now be found in our games database.
(30 Jun 2015)
Historic rosters:
Historic statistics:
Past results:
League standings:
Fast facts
season 2021-2022
HC Admiral Vladivostok participates in season 2021-2022: KHL
IIHF President expressed a clear position on the situation in Ukrainian hockey during a meeting with the Federation Read more»
Ted Brithen scored three goals when Rögle beat another Swedish team, Frölunda, in the first of two games in the Champions Hockey League semi finals. Red Bull München and Tappare were supposed to play in Münich but that game was canceled ... Read more»