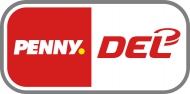 DEL season preview
Eurohockey.com gives you information on all 14 teams in Germany's top division prior to the start of the 2015-16 DEL season this evening.
The favourites

Adler Mannheim

With every start of a DEL season the expectations are traditionally highest in Mannheim. The Eagles won the national championship in 2014-15 against the back then current champions ERC Ingolstadt in an exciting final series (4-2 in best-of-seven) - something the club had to wait for during 8 years including a bitter final loss against Eisbären Berlin in 2012 when they had the team from the capital very close to elimination.

Mannheim also took the regular season title in 2014-15 with a 9 point advantage towards second placed Red Bull München.  

Everything but at least another long playoff run would be a bitter disappointment for the Eagles. The team surprisingly lost their head coach Geoff Ward after only one season as he returns to NHL to be an assistant coach for the New Jersey Devils. New in town for him is Greg Ireland who coached the OHL's Owen Sound Attack in Canadian junior hockey during the last four years.

The biggest loss in the summer on the ice was Matthias Plachta - 3rd in the team's scorer list. The 24 year old German national team player chases his NHL dream in the Arizona Coyotes organization. But Mannheim wouldn't be the powerhouse of German hockey had they not signed longtime NHL veteran Marcel Goc of the St. Louis Blues in early September. He will not only meet his brother Nikolai Goc in Mannheim but also fellow longtime German NHL veteran Jochen Hecht.

The contenders

Eisbären Berlin, Red Bull München, Kölner Haie, ERC Ingolstadt, Hamburg Freezers

There is little doubt that Eisbären Berlin will try to reclaim their title after back-to-back years without a championship - after having won 7 of 9 championships prior to this. The capitals signed two time Stanley Cup winner and former German national coach Uwe Krupp in December 2014 but failed to get more than a disappointing 9th spot and lost in the pre-playoffs to Nürnberg. Their summer signing. Japanese national forward Shuhei Kuji, could become the first player to make it from the Asia League to DEL level. Early season results were yet far from impressive for Berlin. They barely made it to the next round of CHL and even lost to Gap (France).

Red Bull München is another serious candidate to claim their first ever DEL title after their second place finish last season. They lost both their starting goalies Niklas Treutle (Arizona Coyotes/NHL) and Florian Hardy (Dornbirn/EBEL) who were both in the top 7 in GAA but were able to sign German national team goalie Danny aus den Birken (Kölner Haie) as replacement. Other well-known signins were veterans Toni Söderholm (HIFK/Liiga) and Keith Aucoin (Ambri-Piotta/NLA). In CHL the team convinced with 4 wins in as many games against Slovakian team Kosice and Austrian team EC KAC.

Probably the most Swedish team to ever take the ice in Germany, are the 2015-16 Kölner Haie. After a horrible season that cost them the playoffs under head coach Niklas Sundblad - who replaced Uwe Krupp early last season - the Swede trusts mostly in his fellow countrymen to get the team back afloat. With new signings Gustav Wesslau, Fredrik Eriksson, Johannes Salmonsson, Dragan Umicevic and Per Åsland along with longtime Haie player Andreas Falk, there are a total of 6 Swedes playing for Cologne this year. It will be especially interesting to see how Gustav Wesslau - goalie of the year in 2013 in SHL - will do as replacement for German national team goalie Danny aus den Birken who left for Munich.

ERC Ingolstadt who won the finals in 2014 against Cologne and lost them in 2015 to Mannheim, have to be named among the favourites once again. The team lost several top players in the off-season once again (Christoph Gawlik, Ryan MacMurchy, Michel Périard) but were also able to get top players in national team forward Alexander Barta (Red Bull München) and Tomas Kubalik (KalPa) and Brian Salcido (SaiPa) who both played in Finnish Liiga last season. Ingolstadt also disappointed in CHL and even lost in Scotland to Brahead Clan from EIHL.

The last of the favourites are Hamburg Freezers. They had to give up their top player Kevin Clark (1st in the league in goal scoring and 2nd best scorer in points last season) to SCL Tigers from Switzerland. But other than that they kept their team together and even could sign David Wolf after he failed to become a regular in his sole year with the Calgary Flames in the NHL along with dangerous forward Marcel Müller (Krefeld Pinguine) and Michael Davies (Düsseldorfer EG).

The pre-playoff candidates

Düsseldorfer EG, Grizzly Adams Wolfsburg, Nürnberg Ice Tigers, Krefeld Pinguine

Expect any of these four teams to be the serious candidates for the 4 pre-playoff spots. Düsseldorf and Wolfsburg even have a good chance to make the top-6 if one of the favourites stumbles. Especially Düsseldorf suffered a series of important departures in Thoams Dolak and Shawn Belle (both ended their careers), talented scorer Michael Davies (Hamburg Freezers), starting goalie Tyler Beskorowany (Springfield Falcons) and Andreas Martinsen (Colorado Avalanche). If experienced DEL forwards Christoph Gawlik, Chris Minard and Norm Milley are able to replace these players, will have to be seen.

The bottom teams

Augsburger Panther, Iserlohn Roosters, Straubing Tigers, Schwenninger Wild Wings

Iserlohn were THE surprise team of the last DEL season by storming to a completely unexpected 6th position and the direct qualification for the DEL playoff quarterfinals. With many players showing their best hockey of their careers it will be doubtful though if they can repeat such a season. Despite several of the best scorers leaving the team, they were able to replace them without losing much quality. Both Iserlohn and Augsburg - who almost traditonally replaced their whole team and who are a complete unknown - also could end up on the pre-playoffs easily. For Straubing and Schwenningen who both were absolutely chanceless last year, there is little reason for hope - but who knows? That's the fun about hockey! You never know what you get!

Current events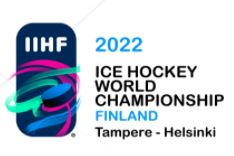 External links

Czech Rep.: Tipsport extraliga | 1.liga | 2.liga

Slovakia: Tipsport Extraliga | 1.liga

Sweden: SHL | HockeyAllsvenskan
Other: EBEL | Belarus | Croatia | Denmark | Estonia | France | Great Britain | Iceland | Italy | Latvia | Lithuania | MOL-liga | Norway | Poland | Romania | Serbia | Slovenia | Spain | NHL | AHL |
League standings
Game fixtures
League leaders
The second European club competition celebrates the quarter of century starting the battles for the silver plate in September Read more»
Ice Hockey is a very popular sport. One of the main reasons for this popularity is that the game is very fast, and each match is full of exciting moments. Even though Ice Hockey is already very exciting, some people want ... Read more»