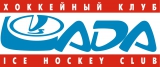 Lada Togliatti
Name in original language: ЛАДА Тольятти
Year of foundation: 1976
Colours: red, white, blue
Club status: active
Address: Primorsky Boulevard, 37
445 057, Togliatti, Samara oblast

Phone: +7 (8482) 34-90-38
Fax: +7 (8482) 34-90-38
Email: office@hclada.ru, press@hclada.ru (Press Office)
Did you find any incorrect or incomplete information? Please, let us know.
Season 2023-2024
Current roster
season 2023-2024
* no longer in the club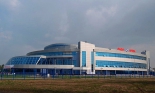 Adress: 445036, Samara region, Tolyatti, st. Botanicheskaya, 5
Phone: +7 8 (8482) 52‒68‒40
Email: arena@tlt-arena.ru
Capacity: 6000
Opened in: 2013
from 1976 to 1989: Torpedo Togliatti
from 1989 to present: Lada Togliatti
from 1991 to present: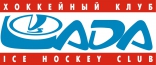 Gennady Tsygurov passed away
Former Russian coach Gennady Tsygurov passed away at 75. Known for winning titles of second division - with Torpedo Nizhny Novgorod in 2003, MVD in 2005 and Traktor Chelyabinsk in 2006 - Tsygurov coached Traktor, Avangard Omsk, Kazan and Lada during the career. In 1995-1996 and from 1998 to 2000 was assistant coach of Russia National Team. In 1999 he lead Russia U20 to the victory in WJC defeating Canada 3-2 at overtime in Winnipeg, in front of 13.000 spectators. He was also assistant coach of Kazakhstan in 3 World Championships and at Olympics in Turin 2006
(15 Dec 2016)
Sputnik Nizhny Tagil forward passed away
Sputnik Nizhny Tagil forward Sergei Simonov, 24, suddenly passed away. According to preliminary reports, the player was hospitalized after a training session, held the day before. He complained of pain in the region of the spleen. The exact cause of death has not been established but an investigation was opened. Before to arrive at Sputnik, Simonov, a product of Novokuznetsk school, played for Lada and Lipetsk in 2013-2014, Sary-Arka Karaganda 2014-2015 and Kristal Saratov in the first part of current season
(07 Jan 2016)
Guvernor's Cup
Guvernor's Cup involving six KHL teams started today in Nizhny Novgorod. Lada beat Neftekhimik 3-2 (OT), Lokomotiv beat Ak Bars 3-0 and the home team Torpedo lost 2-4 to Salavat Yulaev.
(01 Aug 2015)
HC Lada fired Belarussian goalie because of problems with discipline
HC Lada Togliatti fired Belarussian goalie Stepan Goryachevskikh because of problems with discipline. Headcoach Sergei Svetlov was dissatisfied with the goalkeeper and decided to terminate the contract with the player.
Last season Goryachevskikh played 29 games in Yugra Khanty-Mansiysk (GAA 2.60, SVS% .910).
(30 Jul 2015)
KHL schedule announced
The KHL schedule for 2015-16 can now be found in our games database.
(30 Jun 2015)
Valeri Karpov passed away
Former Russian player Valeri Karpov died at 44 for the consequences of a domestic incident (a bad fall down the stairs) suffered last July. After two months in coma, Karpov suffered three operations, but was never able to recover. In September was transported from Chelyabinsk to Berezovsky, to follow specific rehabilitation in a hospital.
Drafted by Anaheim, Karpov played 76 games in NHL and 523 in Soviet/Russian League with a title in 1999 with Metallurg Magnitogorsk. He won a World Championship in 1993 and a silver in 2002 with Russia. He was inducted into the Russian and Soviet Hockey Hall of Fame in 1993. Before the accident, Karpov signed as Chelmet Chelyabinsk assistant coach
(10 Oct 2014)
Torpedo goes to Western Conference
KHL announced that Torpedo Nizhny Novgorod will move from the Eastern Conference to the Western Conference. Lada Togliatti will take Torpedo's spot in the East.
(03 Jul 2014)
Lada will play on NHL-sized rink
Lada Togliatti will play on rink of NHL size (60x26 m.) in order for spectators to have better overlook of the rink, as was announced by the club's official website.
(25 Jun 2014)
Sochi club to have 7 imports, Expansion draft on 17 Jun
Second KHL Expansion draft will be held at June 17. It would be a draft consisted of 5 rounds, where new club from Sochi will take 1st, 2nd, 3rd and 4th in every round, 5th pick goes to Lada Togliatti. Every club (except foreign clubs and Lokomotiv Yaroslval) should make a list of 2 players which must be older than 1993 y,o.b. Also Sochi and Lada should pay to the club 30% of player salary at season-2014/15.

Lada will have 5 import players for a new season, when Sochi could bring 7 players.
(07 May 2014)
HC Lada to have 7 imports
Hockey club Lada is on the way to return to KHL. "We have an agreement with KHL president Alexander Medvedev that we will have 7 imports and will have a re-draft procedure" said the press-officer of Sport Minister of Samara Pavel Seshchenko on Twitter.
(14 Mar 2014)
Historic rosters:
Historic statistics:
Past results:
League standings:
Fast facts
season 2023-2024
Kaunas City celebrate the qualification to the second round of Continental Cup with a ten-goals victory over Skautafelag Rejkyavik Read more»
Estonian champion wins KHL Zagreb ensuring first place for the home team Read more»