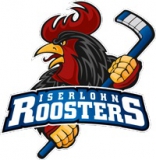 Iserlohn Roosters
Short name: Iserlohn Roosters
Nickname: der Hahn
Year of foundation: 1959
Colours: blue,white
Club status: active
Address: Iserlohn Roosters GmbH
Seeuferstrasse 25
D-58638 Iserlohn

Phone: +49 02371-83576-0
Fax: +49 02371-83576-2
Email: info@iec.de, presse@iec.de
WWW: Iserlohn Roosters
Did you find any incorrect or incomplete information? Please, let us know.
Season 2023-2024
Current roster
season 2023-2024
* no longer in the club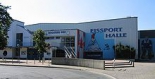 Adress: Seeuferstraße 25
58636 Iserlohn
Phone: +49 02371 - 20016
Capacity: 4999
Opened in: 1971
from 1959 to 1980: EC Deilinghofen
from 1980 to 1988: ECD Iserlohn
from 1988 to 1994: ECD Sauerland
from 1994 to 2000: Iserlohner EC
from 2000 to present: Iserlohn Roosters
West Germany Champion: 1969
from 1994 to 2001: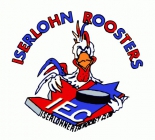 from 2001 to 2011: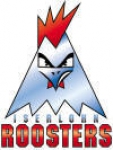 from 2011 to present:
Austria made changes in Olympic roster
Due to injuries, Austria is forced to make changes in Olympic roster: goalkeeper Fabian Weinhandl was replaced with Mathias Lange (Iserlohn Roosters GER). Forward Andreas Kristler was replaced by Andreas Nodl (Red Bulls Salzburg)
(28 Jan 2014)
Iserlohn Roosters with a new main sponsor
Iserlohn Roosters of Germany's top ice hockey league DEL introduced their new main sponsor. The well-known German brewery Krombacher signed a sponsoring contract with the club valid for the next six years until 30 June 2019. They follow the footsteps of Stadtwerke Iserlohn, last year's sponsor.
(20 Jul 2013)
Kölner Haie get DEL lead back against Iserlohn Roosters
In the only match of Germany's top ice hockey league, home side Kölner Haie defeated the Iserlohn Roosters 2-1 (0-0, 1-1, 1-0) to get the first place in the league table back from Mannheim. Haie team captain John Tripp scored the game winner with just 38 seconds left to play with a deflection. Both teams face each other again already on Friday, but this time with Iserlohn as the hosts.
(31 Jan 2013)
Historic rosters:
Historic statistics:
Past results:
League standings:
Fast facts
season 2023-2024
Cardiff Devils won by one-goal-difference against home side Grenoble and advances to the Continental Cup Superfinals along with Nomad Astana Read more»
Kazakh champion closes the Continental Cup semifinals round with a perfect record, by beating HK Zemgale in the last game Read more»