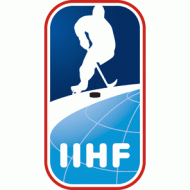 New Veterans League for national teams
World Legends Hockey League, WLHL, is a new competition for the veteran national team. The countries that will participate are Finland, Russia, Slovakia, Sweden, Czech Republic and Germany.
-swehockey pressrelease
The letter of intent for the new league was approved by the participating countries at a meeting in Moscow, Russia, on Thursday, 13 August 2015. International Ice Hockey Federation president Rene Fasel think that the formation of WLHL is an excellent idea and says the league has the support from the International Ice Hockey Federation.
The formation of WLHL will be celebrated with an All Star Team Match where one team includes Russian stars and the other team is made up of stars from the participating countries as well as Canada and the United States. The game will be played in Moscow in the first week of October 2015, the date is not set. The game will be played in the newly built VTB Ice Palace Arena, Moscow Legends Park, where also the 2016 World Championship will be played.
The non-commercial World Legends Hockey League is administered by a group with the chairman Pavel Bure. Leaders for WLHL is besides Pavel Bure also Alexei Kasatonov and Alexander Yakushev. Participating national federations were:
Dmitri Kurbatov, the Russian Ice Hockey Federation
Mikael Lundström, Swedish Ice Hockey Association
Milan Novy, the Czech Ice Hockey Association
Kimmo Oikarinen, the Finnish Ice Hockey Association
Michael Pfuhl, Germany Ice Hockey Association
The Slovak Ice Hockey Federation could not attend the meeting but have clearly stated that they want to be involved in this cooperation with WLHL.
Players and referees must be 45 years or older to participate in WLHL.
The requirement is that the players must have played international games for his country in any official tournament organized by the International Ice Hockey Federation, IIHF. Each squad must contain 27 persons, 20 players of whom two shall be goalkeepers and a team management which shall consist of seven people. Injured players may be replaced during the matches. For the referees, the requirement is that they must have been the IIHF licensed judges.
Preliminary games program for World Legends Hockey League season 2015/2016
First round, qualifying for the finals, in November 2015, date to be determined
November 2015
Finland-Sweden
Kisapuisto Arena, Lappeenranta, Finland
November 2015
Germany-Russia
EnergieVerbund Arena, Dresden, Germany
November 2015
Czech Republic-Slovakia
KV Arena, Karlovy Vary, Czech Republic
The three winners and the best losing teams advance to the playoffs
The final games in January 2016 will be played in VTB Ice Palace Arena, Moscow Legends Park, Russia. It's the same arena as the Ice Hockey World Championship 2016 will be played in. After the finals best goalkeeper, defenseman and forward of the World Legends Hockey League will be named.

Czech Rep.: Tipsport extraliga | 1.liga | 2.liga

Slovakia: Tipsport Extraliga | 1.liga

Sweden: SHL | HockeyAllsvenskan
Other: EBEL | Belarus | Croatia | Denmark | Estonia | France | Great Britain | Iceland | Italy | Latvia | Lithuania | MOL-liga | Norway | Poland | Romania | Serbia | Slovenia | Spain | NHL | AHL |
League standings
Game fixtures
League leaders
Home team opens the Continental Cup first round showing no mercy for opponent KHL Zagreb Read more»
The european debut for the Icelandic champion turned into a harsh lesson taught by the HC Panter in Continental Cup first match in Kaunas Read more»