News archive
13 Jun 2019, 19:37 | New coaches for Switzerland juniors
After coach Christian Wohlwend signed for HC Davos, Swiss Federation named Thierry Paterlini as new head coach of U20 National Team. Former player, Paterlini coached the U18 Team since 2015. He will be replaced by former U17 coach Martin Höhener
12 Jun 2019, 18:14 | Sergei Viter named Head Coach of Ukraine
Donbas Donets'k head coach Sergei Viter was appointed as new head coach of the national team of Ukraine. Hockey Federation of Ukraine. The seven-time champion of Ukraine replaces Andrei Sryubko, after a disappointed campaign at the World Championships Division 1B, where Ukraine finished fifth
11 Jun 2019, 21:06 | Moray Typhoons unable to play in Scottish National League next season.
The club had signalled its intention to play but following a meeting with players the club management have confirmed they will be unable to commit to playing in the league due to a concern over fulfilling fixtures over the coming season (2019/2020)
07 Jun 2019, 11:05 | Róbert Petrovický will lead Slovakia U20
Former Slovakian international Róbert Petrovický, 46, will be the new head coach of Slovakia U20. He replaced long time coach Ernest Bokroš, on Junior team bench since 2011, who will work at Zilina as GM. Other two former players, Martin Štrbák and Viliam Čacho, will be the assistant coaches
04 Jun 2019, 21:13 | Kazakhstan Cup will be held in Almaty
The 15th edition of Kazakhstan Cup, traditionally played before the start of Kazkahstan League, will be held at Halyk Arena, with a capacity of 3.000 spectators, from 20 to 26 August. Last season the Cup was played in Karaganda and Nur-Sultan with Altai Ust-Kamenogorsk winning the first ever trophy by beating 2-1 Ertis Pavlodar in the final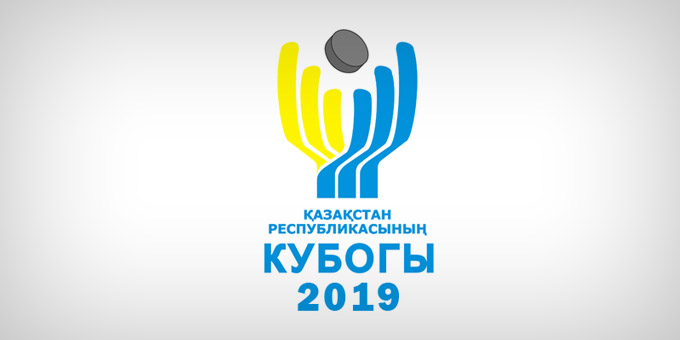 27 May 2019, 16:31 | Sixth title for Galkan in Turkmenistan
Galkan Ashgabat, coached by national team coach Bayram Allayarov, won the sixth consecutive title of Turkmenistan League, ending the season with a perfect record in the league, finishing ahead of HC Shir, Vatanchi, Oguzhan and Nesil. Galkan players, almost all also member of national team, dominated also the individual awards. Kerimli Charyev was recognized as the best goalkeeper, Amangeldi Aganiyazov as the best defender, and Dovlet Soyunov became the best striker and the top scorer. Galkan won also Cup of the President of Turkmenistan by beating 9-6 Vatanchi in the final
27 May 2019, 14:34 | Spengler Cup participants completed
All participants in the 93rd edition of the Spengler Cup are now known.
The Finnish TPS Turku joins the other five teams already announced, namely Salavat Yulaev Ufa, Ocelari Trinec, Team Canada, HC Ambri-Piotta and host HC Davos.
21 May 2019, 10:29 | Alps Hockey League announces teams for the upcoming season
The preparations for the upcoming Alps Hockey League season are already in full swing. For the 2019/2020 season, a total of 19 entries have been received in time. The applications of these 19 teams were also confirmed by the respective national associations from Austria, Italy and Slovenia. Thus, in addition to the existing 17 teams of the previous season, the Vienna Capital Silver and Steel Wing Linz will also be part of the Alps Hockey League. The championship mode will be determined at the AHL-Forum on the 1st of June.
Austrian teams:
EC Bregenzerwald
EC "Die Adler" Stadtwerke Kitzbühel
EC-KAC II
EHC Alge Elastic Lustenau
EK Die Zeller Eisbären
Red Bull Hockey Juniors
VEU Feldkirch
Vienna Capital Silver
Steel Wing Linz
Italiean teams:
HC Fassa Falcons
HC Gherdeina Valgardena.it
HC Val Pusteria
Hockey Club Milano Bears
Migross Supermercati Asiago Hockey
Rittner Buam
S.G. Cortina Hafro
Wipptal Broncos Weihenstephan
Slovenian teams:
HDD SIJ Acroni Jesenice
HK SZ Olimpija
07 May 2019, 22:50 | Slovakia, USA and Canada wins pre-WHC games
With the World Championship three days away three tournament preparing games was played today. The World Championship host Slovakia beat Norway 3-2 in overtime. USA beat Germany 5-2 and Canada beat Austria 7-5 (7-6 after overtime).
05 May 2019, 23:16 | Three late goals give Denmark the win over Austria
Nicklas Jensen, Frederik Storm and Jesper Aabo Jensen scored late goals when Denmark beat Austria 3-1. Peter Schneider scored the Austrian goal.
04 May 2019, 20:16 | Easy win for Slovakia over Great Britain
The newcomer of the World Championship, Great Britain, played the host Slovakia in Poprad in a pre-tournament game. Slovakia had no problem to win 6-1.
03 May 2019, 23:22 | Switzerland wins WC preparation against Latvia
Switzerland beat Latvia 4-1 in Herisau tonight. Miks Indrasis scored 1-0 for Latvia in the first period. Switzerland then scored two goals in the second period and teo in the third. Swiss goals: Gregory Hofmann, Noah Rod, Lukas Frick and Vincent Praplan.
03 May 2019, 22:18 | France beat Italy
In Cergy-Pontoise tonight France beat Italy 6-2. Guillaume Leclerc, Jonathan Janil, Sacha Treille, Damien Fleury, Jordann Perret and Tim Bozon scored for France. Anthony Bardaro and Giovanni Morini for Italy.
02 May 2019, 21:00 | One goal enough for HPK
HPK beat Kärpät 1-0 tonight in the sixth game of the Finnish Liiga finals. Valtteri Puustinen scored the lonely goal in the second period. The Finnish championship will now be decided in the seventh game on Saturday.
30 Apr 2019, 17:23 | Banska Bystrica won't play in CHL
Slovakian tri-champion Banská Bystrica won't join 19-20 edition of Champions Hockey League.
"Costs are too high - said club President Juraj Koval - so we not joining the Champions League because our participation is financially a loss. Deficit means that we are threatening our own financial security."
Slovakia has a spot avaiable for the competition and according to the rules HKM Zvolen, finished second in the regular season, should replace the champion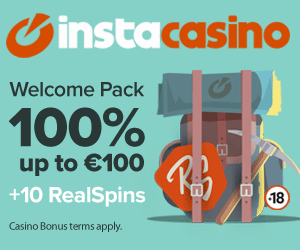 Current events

Czech Rep.: Tipsport extraliga | 1.liga | 2.liga

Slovakia: Tipsport Extraliga | 1.liga

Sweden: SHL | HockeyAllsvenskan
Other: EBEL | Belarus | Croatia | Denmark | Estonia | France | Great Britain | Iceland | Italy | Latvia | Lithuania | MOL-liga | Norway | Poland | Romania | Serbia | Slovenia | Spain | NHL | AHL |
League standings
Game fixtures
League leaders
All the awards for the season were assigned during the General Assembly of the Federation Read more»
The second tier of British hockey is to undergo a re-vamp from season 2019-2029. The new ten-team national division will sit above the long-standing Divisions One and Two, which will continue to be regionalised into North and South. ... Read more»