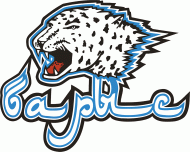 Barys officially refused to participate in the KHL playoffs
After a confusing day with conflicting reports, Kazakh team follows the path of Jokerit and immediately stop the activities
The day of Barys Nur-Sultan and Sibir Novosibirsk, opponents in the KHL playoffs semifinals, was a long day. On Monday night, Barys sent a letter to the KHL, where club guaranteed that Sibir would have no problems arriving in Kazakhstan, and that the Nur-Sultan team could arrive in Novosibirsk. But situation changed drammatically in the next hours: early yesterday Kazakhstan President declared the state of emergency in the country, forbidding to hold sporting events and limiting the entry into the country for foreign citizens. Despite this new scenario, Sibir announced on its website the team will fly to Nur-Sultan to play the first two games of the series, scheduled for March 17 and 19.
"Today (yesterday), at 16:30, Sibir will fly to Nur-Sultan, where on March 17 and 19 it will hold the first matches of the 1/2 finals of the East conference. The Barys - Sibir series is played in the usual schedule. Barys holds its home matches in Astana, and away games in Novosibirsk" despite in the last days Barys had annunced the closure of Barys Arena and the possibility of playing home games in another location, also outside the country.
Meanwhile Barys released a note saying the club: "waiting for an official letter from the KHL with a decision on the fate of the matches of the quarter finals of the Gagarin Cup." Later also Sibir officially announced that team will not play with Barys due to the state of emergency introduced in Kazakhstan. Kazakhstam Prime Minister Askar Mamin meet personally the players in the locker room explaining the new scenario and few moment later the club officially announced that "In connection with the decree of the President of Kazakhstan Kassym-Zhomart Tokayev on the introduction of a state of emergency in the country and a ban on sporting events, Barys is forced to refuse to participate in the KHL playoffs", making the same decision Jokerit Helsinki did on March 14, when Finnish team announced its withdrawal from playoffs due the new rules in the country to fight Covid-19.

While there has still not been any reaction from the KHL, the league has not even officially announced the situation with teams from Kazakhstan and Finland, the head coach of Dynamo Moscow Vladimir Krikunov used harsh word, suggesting Barys and Jokerit should be kicked out of the KHL for withdrawals from the playoffs: "It is necessary to kick them out of the league. Naturally, uncertainty about the future of the season in the KHL interferes, but there is still no solution. I am older than anyone, so I am at risk.There are a lot of opinions about the decision of the KHL.We must wait for a solution. We don't think how to play. Today you can safely play with the audience. With ordinary flu, there are more cases.
To play without spectators is wrong. We don't have so many sick people. Let's close the whole country then. The main thing for us to finish the championship." said Krikunov at RIA Novosti news agency


Czech Rep.: Tipsport extraliga | 1.liga | 2.liga

Slovakia: Tipsport Extraliga | 1.liga

Sweden: SHL | HockeyAllsvenskan
Other: EBEL | Belarus | Croatia | Denmark | Estonia | France | Great Britain | Iceland | Italy | Latvia | Lithuania | MOL-liga | Norway | Poland | Romania | Serbia | Slovenia | Spain | NHL | AHL |
League standings
Game fixtures
League leaders
After two years of preparation, next November the new multi-national tournament will see the light Read more»
KHL President Alexei Morozov said non-Russian clubs will start the season in Russia and may stay there until the issue of crossing borders between states is resolved. Read more»