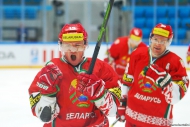 Belarus stay perfect
Fourth victory for Belarus at World Championship, the comeback in Elite Division is getting closer
In a tough and thrilling game, Belarus confirms the solidity of the roster, by beating a still pointless Slovenia, despite another good performance of superstar Anze Kopitar. Coach Ivo Jan decided for Luka Gracnar in the net, and the HC Innsbruck goalie repays the decision with a good game and decisive saves.
The score is opened with a precise shot by Egor Sharangovich at 03:24 on power play, even if in the rest of period is Slovenia having the best chances. Goalie Dmitri Milchakov makes great saves on Magovac and Golicic, in the best opportunity for Ivo Jan's team. In the second period again Slovenia could tie the score in three consecutive power plays despite some good chances, always frustrated by Michakov. The best chance comes with a shot by Golicic saved at inches from the goal line by Kristian Khenkel. No goal confirmed after a video review.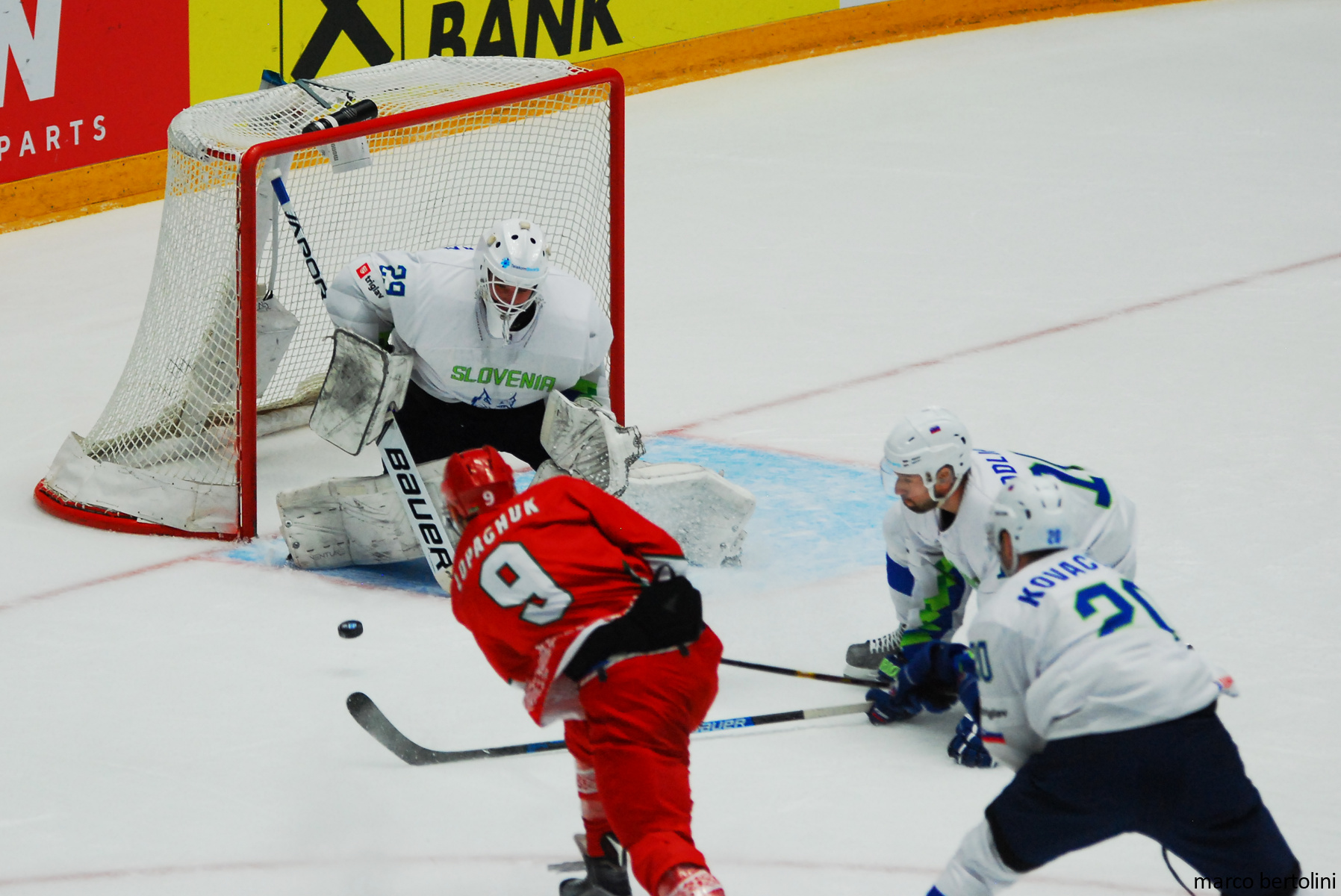 The third period opens with the deserved goal for Slovenia, scored with a beautiful individual move by Robert Sabolic. Belarus immediately wakes up from torpor, recover the leading with Oleg Yevenko, reactive in finalizing a deflection of Gracnar at 45:42. Game is over at 49:12 when Geoff Platt netting the 3-1 Belarus frustrating the good momentum of Slovenia. Coach Jan pulls the goalie with more the two minutes to play for a final assault, made vain by the empty net goal scored by Artem Demkov.
Slovenia is now in serious danger of relegation, something unexpected at the beginning of the tournament. The game against Lithuania will be decisive. Belarus continues the journey for the comeback in Elite Division, something now almost real
Ivo Jan: "Belarus played smart, we tried to score but they played very well, we did a double mistake and Belarus punished us."
Andrei Sidorenko: "I wanna thank my team because they play with character and stay concentrated for all the game, killing the power play and fighting until the end. The key moment in my opinion is the penalty killing"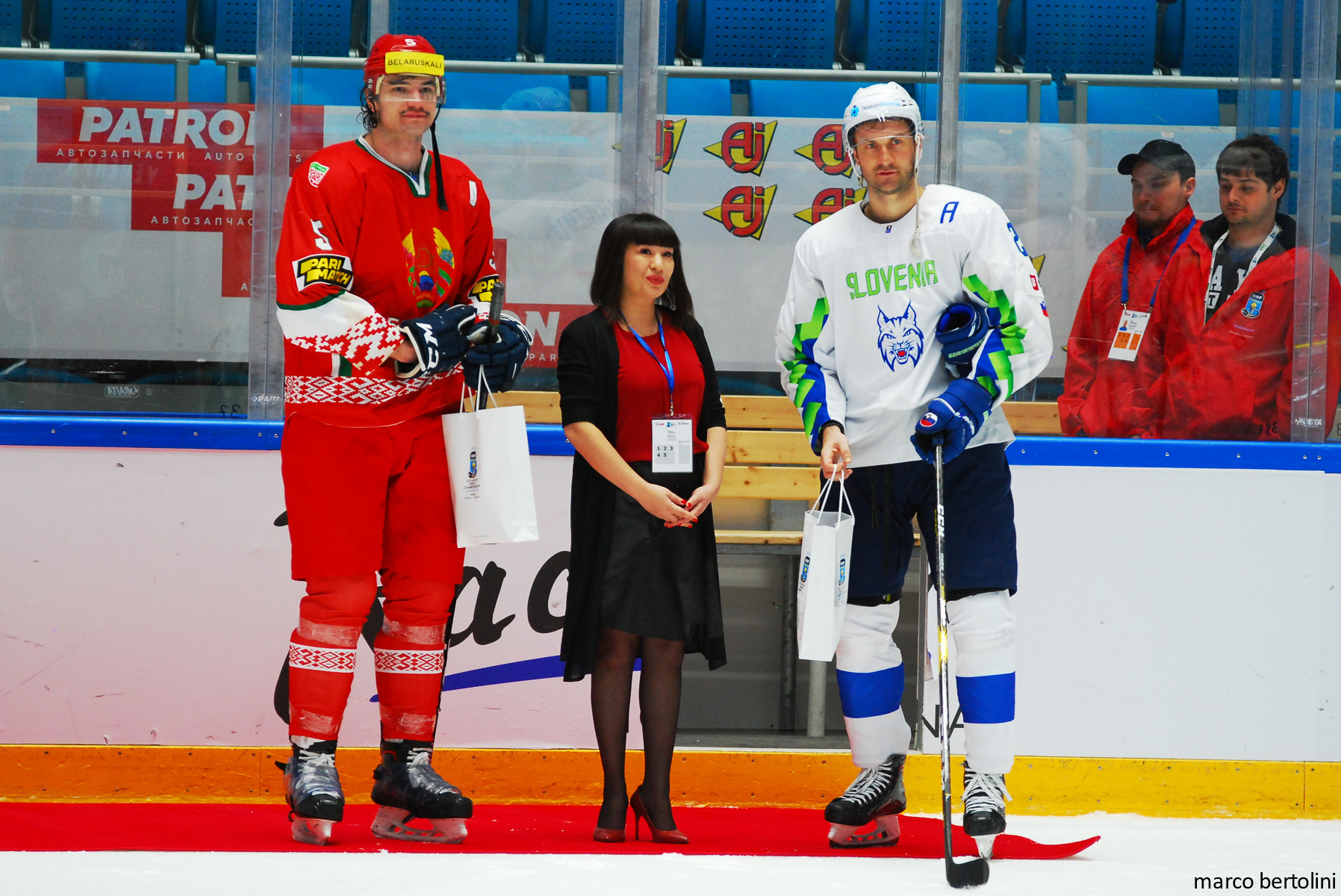 MVP: David Rodman – Oleg Yevenko

Czech Rep.: Tipsport extraliga | 1.liga | 2.liga

Slovakia: Tipsport Extraliga | 1.liga

Sweden: SHL | HockeyAllsvenskan
Other: EBEL | Belarus | Croatia | Denmark | Estonia | France | Great Britain | Iceland | Italy | Latvia | Lithuania | MOL-liga | Norway | Poland | Romania | Serbia | Slovenia | Spain | NHL | AHL |
League standings
Game fixtures
League leaders
As the pandemic continues to ravage ice hockey throughout the world the Scottish Ice Hockey Association decided enough is enough. Read more»
Despite the problems with Covid-19 outbreak, the new multi-national tournament will begin at the end of November Read more»