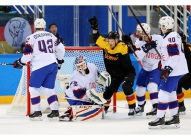 Champions Hockey League (CHL) - Playoff Draw
Friday 19 October saw the draw for the playoffs in this year's Champions Hockey League (CHL) take place in Finland. The 8 matches start on 6 November on a home and away basis all the way through to the final which will be a one match winner-takes-all-affair. What is noticeable this year is that the fixtures all seem very even and there is no doubt that from the quarterfinals onwards it will be hard work, grit and determination that draws out the winner of this year's CHL.
The teams from the smaller hockey nations will be hard pressed to get beyond the first playoff round. But at the same time, Storhamar Hamar (NOR), HC Bolzano (ITA) and Rouen Dragons (FRA) could also prove the shocks of the tournament as they play Skellefteå AIK (SWE), Pilsen (CZE) and Red Bull Salzburg (AUT) respectively.
I am expecting to see one of the Swiss sides make it to the final for the first time. This is partly because three of them have all been drawn on one side of the table with chances to meet at the quarterfinals or semifinal stage. These three are ZV Zug, SC Bern and ZSC Zurich Lions.
My outsiders to take the trophy before the competition started were the team of Patrick Hager (see photo), Red Bull Munich. And they've not disappointed me winning four of their six games and coming second in their group with the same points as group winners Malmö Redhawks (SWE). They will need to beat Zug and then Bern or Malmö to get to the semifinals - a not impossible task for the only German team left in the competition.
The competition's Top Scorer is HC Pilsen's Czech Republic international, David Stach with 3 Goals and 8 Assists. His team are a more likely candidate to break the Nordic dominance on the Cup, winning all their games in the group stages. If they overcome Italy's surprise package, Bolzano, they are likely to meet one of Sweden's best teams, Skellefteå AIK in the quarterfinal. Beat them and they can rightfully believe that the Trophy is theirs for the taking.
However, before the tournament began I stuck my neck out and said Sweden's Frölunda Indians will win for the third time. They face a tough first match against the other Swiss team left in the competition, HC Lugano. Beat them and Tappara Tampere (FIN) probably will be waiting with dreams of knocking them out and smashing them to pieces as they did in back to back meetings with the hugely talented but ultimately ineffective Stockholm Djurgården. Then either a semifinal between Skellefteå or Pilsen before the final.
It is no easy road, but by early 2019 only one if these teams will be crowned champions and they will be worthy winners of the title as Europe's best hockey team.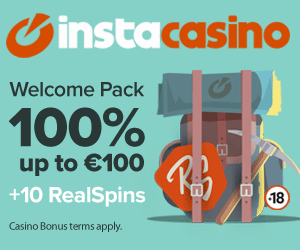 Current events

Czech Rep.: Tipsport extraliga | 1.liga | 2.liga

Slovakia: Tipsport Extraliga | 1.liga

Sweden: SHL | HockeyAllsvenskan
Other: EBEL | Belarus | Croatia | Denmark | Estonia | France | Great Britain | Iceland | Italy | Latvia | Lithuania | MOL-liga | Norway | Poland | Romania | Serbia | Slovenia | Spain | NHL | AHL |
League standings
Game fixtures
League leaders
After years of speculations and proposals, the joint championship among Baltic Republics is now a reality Read more»
The international break gave us a chance to see the Four Nations Cup take place in Canada. This is an annual tournament between Canada, USA, Sweden and Finland in women's hockey. The strength of the Swedish league can be seen in ... Read more»