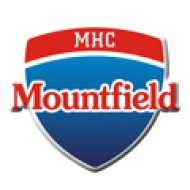 End of the line for MHC Martin
Despite a last attempt, the club did not get the license to compete next season and ceases
Last season MHC Martin closed the Extraliga with a very positive campaign, eliminated in the semifinals by future champion HC'05 Banská Bystrica, after a sensational quarter-final series, when underdog Martin knocked out favourite HC Kosice.
But the unforgettable spring it's already a memory for the fans: the problems started in early May, when the police visited the club house confiscating accounting records, including computers and HDDs belonging to the company that owned the club suspecting irregularities in accounts and payments in the 2014 and 2015. Despite the judiciary earthquake, again last week Club Director Michal Troliga was optimist about an ongoing discussion with new possible shareholders and sponsors until last Thursday when he declared: "We met new shareholders and the leadership of the city, but we have decided not to continue the negotiations. We still hoped to involve people who have been around hockey in Martin for the past two years, but nothing happened", a statement that sounds as the final nail on the coffin.
Yesterday the Director of Extraliga Richard Lintner could only announced that "Unfortunately, I have to conclude that MHC Martin doesn't meet the conditions estabilished by PRO-hockey, among which was the settlement of past debts and liabilities, before June 30 and therefore won't receive the license for the season 2017/2018. In accordance with the Rules of the Competitions, we therefore opened negotiations with the winner of 1. Liga HK Detva. If the club manage to fulfill all the conditions to access at Extraliga, it will become the tenth participant at the 2017/2018 season"
Is still unclear if the club can continue the activities with junior department

One of most traditional club in Slovakia, MHC Martin was founded in 1932 and played in Extraliga since the foundation after the indipendence of the country in 1992 except for two season. The club's greatest success is victory of Continental Cup in 2008-09 season when Martin defeated Keramin Minsk, HC Bolzano and host Dragons Rouen. At home, the best result the 3rd place in the Extraliga, in 1993-94 and 2009-10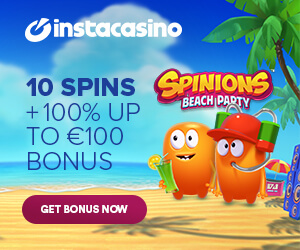 Current events

Czech Rep.: Tipsport extraliga | 1.liga | 2.liga

Slovakia: Tipsport Extraliga | 1.liga

Sweden: SHL | HockeyAllsvenskan
Other: EBEL | Belarus | Croatia | Denmark | Estonia | France | Great Britain | Iceland | Italy | Latvia | Lithuania | MOL-liga | Norway | Poland | Romania | Serbia | Slovenia | Spain | NHL | AHL |
League standings
Game fixtures
League leaders
Today in Budapest the draw for the quest for the Silver Plate alligned the 17 partecipants: who will be the successor of Yunost Minsk? Read more»