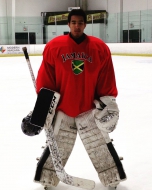 Q&A With Jamaican National Hockey Team Goalie Nathan Walford
Steven Ellis talked to Jamaican ice hockey goalie Nathan Walford about playing in the TEP showcase and the future of hockey in the country.
Every year, some of Canada's best junior hockey players outside of the Canadian Hockey League compete at the annual Team Elite Prospect Hockey Showcase in Toronto, Ontario, Canada. Featuring players at the midget and Junior A levels, many team battle it out to get their best skills showcased to major junior and NCAA scouts in hopes of going farther in the sport.

But one team wasn't necessarily there to wow the scouts. Meet the Jamaican national ice hockey team, a team that has gain a lot of traction in Toronto in recent years. The mainstream media has gotten wind of the team, that hopes to, despite tough odds, participate in the 2022 Winter Olympics. They've focused a lot on building a team in Canada of players of Jamaican decent, whether it be because they were born there or because their parents once lived in the country.

One of the goalies on that team, Nathan Walford, took time to answer questions about the team's showing at the tournament and the future of hockey in Jamiaca.

SE) Briefly explain your hockey background and your relation to the Jamaican hockey team.

NW) My hockey background is full of some amazing journeys and people telling me that I'd never make it anywhere. I started playing hockey when I was five as player. I started to play goal when I was 11-12ish as a backup in houseleague. When I switched over, my coach told me it was a stupid idea and that he would never play me, also telling me that I wouldn't make anything. My second year of net, I was asked to be a call up for my A team. That's where my goalie journey began. The following year I made my AE team. Played there for two years, being a call up for A. I then switched over to a different hockey organization as I was tired of the politics. I got noticed by many important people and scouts but was not drafted to the OHL in my minor midget year.

SE) How did you first hear about the Jamaican ice hockey team?

NW) I first heard about the Jamaican hockey team by a fellow Jamaican hockey teammate of mine. Just before a practice he came up and told me that Jamaica is trying to build a team to compete in the Olympics. His dad talked to my dad. And we got in contact with them and they wanted us to tryout for them.

SE) How did the selection process take place?

NW) The selection process started off with inviting every Jamaican player who wanted to play for to a five day training camp. Then we cut down from there to a exhibition team that played in a small tournament. ( I wasn't called to play for that team). They then held another tryout for a select few to go this year on January 1st, 2016. They said they would be making a team to compete in a major tournament in June, which I got called to play for.


SE) Did you know much about the competition at the TEP showcase before the tournament began?

NW) Yes, we were told during our practice a couple days before the tournament that it was a Junior A tournament and it would be tough.


SE) What was it like getting to compete for an international hockey team?

NW) Words can't describe it. I was excited but I couldn't let that effect my game. The first game I played I almost threw up. I knew I couldn't fool around. I had to show them everything I got and why I should be on that team.


SE) Jamaica came up short, but still proved to be one of the best teams in the tournament. Did the team live up to expectations this year?

NW) We didn't really have an expectations for this tournament. The goal was to see how players played with each other etc. I did over hear how people expected us to lose because we are Jamaican. But we defiantly showed them that we were a force to reckon with. I think we beat our expectation as I thought we would barely make it out of the round robins due to we only had one practice together.

SE) What was the most memorable experience from the TEP showcase, from a team perspective?

NW) The most memorable experience at this showcase was the round one game vs EHC. We were down 2-1 at the start of the second (playoff games were two periods long). We came back and scored two quick goals to lead 3-2 with a minute left. They scored in that minute off a bad play by me to bring it to overtime. We won in OT 4-3 and after we scored, everyone in the stands started to chant "Jamaica Jamaica Jamaica...". This was the best moment in hockey for me.

SE) Now that the tournament is over, how would you rate the experience?

NW) Even though we didn't win, the experience was a 11/10. It was the best tournament I've played in and the team came together like a family. We were really tested and we proved that we are a great team.

SE) To your knowledge, when is the next time we should see Jamaica participating in a hockey tournament?

NW) I believe some time this year. The team staff were talking about trying to play in another tournament like this year. But I wouldn't get any hopes up yet.

SE) How important is it to have someone like Graeme Townshend run the program?

NW) It was amazing. He was an inspiration to all of us. Sadly he couldn't make it to this tournament. But the times before that, you could see that he wanted to build a team to compete in the Olympics.


SE) Did you learn any important lessons or values from playing in the tournament?

NW) You don't know who is watching you play. When I was leaving one of my games, a OHL scout came up to me and said I played one hell of a game, telling me he would come watch me play in some other games. Another is when a coach tells you to dress a certain way, do it. I watched one kid who got told he had been kicked off the team because he didn't follow dress code.

SE) Talent level wise, what would you compare Jamaica's roster to?

NW) At this moment, with how we played I would say our team would be equivalent to a superior Junior A team. We had speed, puck control etc.


SE) The team plans to compete in the 2022 Olympics, which is going to be an extremely tough task. Do you think Jamaica can make it, and if not, what's a more likely goal for the team down the road, especially with no rink?

NW) It will be a tough task to get to the 2022 Olympics. We first have to build a rink in Jamaica and have a minor hockey league set up their before we can qualify for the Olympics. We then have to go through a mini tournament were we play other countries to get a spot in the Olympics. I believe we can make it to those Olympics. It will be tough but I think it will happen.

SE) Anything else you would like to add?

NW) It was sort of funny, when the team was walking through the the arena and you here people with different thoughts on our team like "they're Jamaica how can they play hockey?" To "blacks can't play hockey" we were told that we couldn't make it and we wouldn't stand a chance. But we shut everybody up when we won our first game 14-0. I believe people took us for granted. But slowly thought this tournament people started to cheer for us. I would say by half-way thought the tournament our games were the most watched.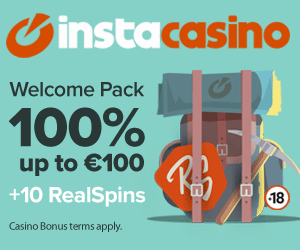 Current events

Czech Rep.: Tipsport extraliga | 1.liga | 2.liga

Slovakia: Tipsport Extraliga | 1.liga

Sweden: SHL | HockeyAllsvenskan
Other: EBEL | Belarus | Croatia | Denmark | Estonia | France | Great Britain | Iceland | Italy | Latvia | Lithuania | MOL-liga | Norway | Poland | Romania | Serbia | Slovenia | Spain | NHL | AHL |
League standings
Game fixtures
League leaders
Despite material disadvantages, Georgia's hockey team is moving up the charts. Read more»
The 9 and 10 October saw Game Day 5, the penultimate round of the group stage this year's Champions Hockey League. Each team played the first of a back to back meeting with the same opponent as the group stage of ... Read more»