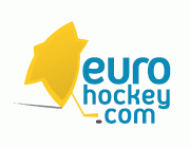 All the champions from 2015-2016 season
62 countries and 7 multi-national leagues: from Argentina to Vietnam, the eurohockey.com complete review of 2015-2016 season.
The 2015- 2016 season officially finished with the Pittsburgh Penguns capturing the Stanley Cup, it's time to review what happened in Europe and in the major leagues around the world.
Eurohockey.com presents a comprehensive table with the main informations for every league: champions and runner-up, national cup winner and regular season top scorer. Multinational Leagues as NHL, EBEL or MOL are listed separately
Enjoy it!
Country




Champion




Runner-up



National Cup
Champion


Top Scorer



Argentina

WCHH Beta (FAHH - Apertura 2015)
Acemhh Yogas (FAHH - Clausura 2015)

WCHH Gamma
WCHH Beta

No Cup

Ivan Schvartzman (WCHH Gamma):21p(19+2)
Ivan Schvartzman (WCHH Gamma): 27p (25+2)

Australia

League underway







Austria

see EBEL







Bahrain

Bahrain Foxes (Ramadan Tournament)

Janahi

No Cup



Belarus

Yunost Minsk

Shakthar Soligorsk

Yunost Minsk

Andrei Orlyuk (HK Lida):51p (14+37)

Belgium

HYC Herentals (highest ranked
Belgian team in Be-Ne liga)
HYC Herentals

Bosnia and
Herzegovina

HK Ajkule Ilidža 2010

Blue Bulls Sarajevo

No Cup

Dino Čordalija (Ajkule): 21p (13+8)

Bulgaria

Irbis-Skate Sofia

Hc Slavia Sofia

Irbis-Skate Sofia

Martin Boyadijev (Irbis): 30p (16+14)

Canada

Bentley Generals (Allan Cup)

SE Prairie Thunder

No Cup

Matt Stefanishion (Bentley Generals): 6p (6+0)

China

No domestic league in 2015-2016







Chinese Taipei

Taipei Broncos


Taichung Lightning



No Cup

No Info

Croatia

Medvescak Zagreb 2

Mladost Zagreb

No Cup

Tadija Miric (Mladost): 31p (23+8)

Czech
Republic

Bili Tygri Liberec

Sparta Praha

No Cup

Roman Cervenka (Chomutov): 61p (23+38)

Denmark

Esbjerg Energy

Herning Blue Fox

Odense IK

Dale Mitchell (Odense): 77p (34+43)

Egypt

Egyptian Rangers (Ramadan Cup)

Estonia

Narva PSK

Hc Panter Tallinn

No Cup

Alexander Bogdanov (Narva PSK): 27p (16+11)

Finland

Tappara Tampere

HIFK Helsinki

No Cup

Kristian Kuusela (Tappara Tampere): 59p (20+39)

FYR
Macedonia

No domestic league, Metalurg Skopije played in Balkan League (see below)







Georgia

Mimino Bakuriani

Ice Knights Tblisi

No Cup

No Info

Germany

EHC Munchen

Grizzlys Wolfsburg

No Cup

Patrick Reimer (Nürnberg Ice Tigers): 64p (26+38)

Great Britain

Nottingham Panthers

Coventry Blaze

Nottingham Panthers

Joey Martin (Cardiff Devils): 84p (31+53)

Hong Kong

HKIHA

Hexagon

No Cup

Lucas Eshleman (HKIHA): 49p (28+21)

Hungary

DVTK Jegesmedvék Miskolc
(as highest ranked HUN team in MOL)







Iceland

SA Akureyri

UMFK Esja

No Cup

Jussi Sipponen (SA): 60p (24+36)

India
Indian Army (LSRC)

Ladakh Scouts Regiment
No Cup

No Info

Indonesia
Pandawa Army

Angry Peacocks

No Cup

Ronald Wijaya (Pandawa): 22p (16+6)

Israel

HC Bat Yam

HC Maalot

No Cup

Viktor Vorobiev (Kfar Saba): 24p (19+5)

Italy

SV Renon

Val Pusteria Wolves

Valpellice Bulldogs

Adam Hughesman (Vipiteno Broncos): 65p (26+39)

Japan

Nippon Paper Cranes

Oji Eagles

No Cup

No Info

Kazakhstan

Beybarys Atyrau

Arlan Kokshetau

Gornyak Rudny

Igor Cherkasov (Gornyak Rudny): 53p (23+30)

Korea

High1 Gangwon

Anyang Halla

No Cup

Jung Hyun Ahn (Anyang Halla): 8pts

Kuwait
Kuwait Airways Club

Sable
No Cup

No Info

Kyrgyzstan
Arstan Bishkek

Lokomotiv Bishkek

No Cup

Duulat Abishov
Latvia
HK Liepaja

HK Kurbads

HK Mogo

Maris Dilevka (HK Liepaja): 54p (23+31)

Lithuania
Energija Elektrenai

Hockey Punks Vilnius

No Cup

Dovydas Kulevicius (Energija): 110p (34+76)
Luxembourg
Tornado Luxembourg (Lux. Cup champion)

Puckers Luxembourg

No Cup

No Info

Macau
Gladiators
Weapon
No Cup

Chon Kong Leong (Weapon): 13p (10+3)
Malaysia
Rocktape Wildcats
Asian Tigers

No Cup

Jeff Hritzuk (Jazura): 83p (58+25)

Mexico
No info

Mongolia
Waiting for infos

Netherlands
See BE-NE Liga below

New Zealand

League underway

Norway
Stavanger Oilers


Lørenskog

No Cup

Josh Soares (Stavanger): 67p (21+46)

Oman

No info



Philippines
No League, teams compete in PIHT open tournament, won by Pandoo Nation (Singapore)

Pilipinas Red

No Cup

Alex Isaenko (Spitfires Singapore)

Qatar
Rink Rats

Hammerheads
No Cup

Anze Emersic (Rink Rats): 87p (54+33)

Romania
Dunarea Galati

SC Miercurea Ciuc

SC Miercurea Ciuc

Vaclav Novak (Progym Gheorgheni): 73p (40+33)

Scotland
Kirkaldy Kestrels

Paisley Pirates

Paisley Pirates

Joel Gautschi (Edinburgh Capitals): 55p (26+29)
Serbia
Partizan Beograd

Crvena Zvezda Beograd

No Cup

Pavel Popravka (Crvena Z.): 32p (16+16)
Singapore
Scotia
Blooies
Blooies (Lion City Cup)

Sam Goodwin (Blooies): 30p (19+11)

Slovakia
HK Nitra

HC Banska Bystrica

No Cup

Kamil Brabenec (Zvolen): 58 (19+39)

Slovenia
HDD Olimpija Ljubljana

HDD Jesenice

HDD Olimpija Ljubljana

Rok Jakopic (HK Bled): 33p (17+16)

South Africa

League underway

Spain
CH Jaca

CHH Txuri Urdin

CHH Txuri Urdin

Juan Munoz (Txuri Urdin): 31p (14+17)

Sweden
Frölunda HC

Skellefteå AIK
No Cup

Ryan Lasch (Frolunda): 51p (15+36)

Switzerland
SC Bern

HC Lugano

ZSC Lions

Pierre-Marc Bouchard (EV Zug): 67p (12+55)
Thailand
No League

Turkey
Zeytinburny SK Istanbul

Izmir BB

No Cup

Oleg Zadoyenko (Zeytinburnu): 60p (31+29)

Turkmenistan
Galkan Ashgabat

HC Shir

No Cup

Meylis Kuliyev (HC Nesil): 15p
Ukraine
Donbas Donets'k

Generals Kyiv

No Cup

Nikita Butsenko (Donbas): 135p (54+81)
United Arab Emirates

Dubai Mighty Camels

Dubai Oilers

No Cup

Nikita Klyuchnikov (White Bears Dubai): 51p (28+23)
USA
University of North Dakota (NCAA champion)

Quinnipiac Univ.

No Cup

Kyle Connor (Univ. of Michigan): 71p (35+36)

Vietnam
No league

Multinational Leagues
Name (countries participating)

Champion

Runner up

Top Scorer

Asia League (China, Japan, Korea, Russia)

Anyang Halla (KOR)

HK Sakhalin (RUS)

Michael Swift (Anyang): 70p (31+39)

Balkan Hockey League (Bosnia, Bulgaria, Macedonia, Serbia)

Spartak Subotica (SRB)

Metalurg Skopije (MKD)

Alen Peter (Spartak Sub.): 32p (19+13)
EBEL (Austria, Czech Republic, Hungary, Italy)

EC Red Bull Salzburg (AUT)

Orli Znojmo (CZE)

Andrew Kozek (EHC Linz): 66p (40+26)

BE-NE Liga (Belgium, Netherlands)

HYC Herentals (BEL)

Heerenveen Flyers (NED)

Tyler Melancon (Herentals): 80p (35+45)

KHL (Russia, KAZ, BLR, LAT, SVK, CRO, FIN)

Metallurg Magnitogorsk (RUS)

CSKA Moscow

Sergei Mozyakin (Metallurg Mag.): 67p (32+35)

MOL Liga (Hungary, Romania, Slovakia)

DVTK Jegesmedvék
Miskolc (HUN)

MAC Budapest

Ian McDonald (MAC): 93p (25+68)

NHL (Canada, USA)


Pittsburgh Penguins (USA)



San Jose Sharks

Patrick Kane (Chicago Blackhawks): 106p (46+60)


Czech Rep.: Tipsport extraliga | 1.liga | 2.liga

Slovakia: Tipsport Extraliga | 1.liga

Sweden: SHL | HockeyAllsvenskan
Other: EBEL | Belarus | Croatia | Denmark | Estonia | France | Great Britain | Iceland | Italy | Latvia | Lithuania | MOL-liga | Norway | Poland | Romania | Serbia | Slovenia | Spain | NHL | AHL |
League standings
Game fixtures
League leaders
As we approach the new year, one of ice hockey's most anticipated and prominent events lingers on the horizon, the men's ice hockey tournament at the Winter Olympics. ... Read more»