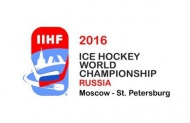 Shipachyov ends Germany's dreams
After falling behind in the first period with 0-1 the Sbornaja came back and cruised to an easy 4-1 victory. In the Semi-Final they will now face off with Finland.
Expectations couldn't be more different. On the one side the Russians were entering this quarterfinal in the clear awareness of being the huge favourites since they did have their eyes on winning the tournament right from the start. On the other side the German team that is everything but a regular in World Championship quarterfinals and would be happy, if they could go home with a good result. The pressure was obviously on Russia's side.
Russia started the game very concentrated and with controlled pressure, but to the surprise of most spectators it was Germany with their first attack to score first. After 4:45 minutes Patrick Reimer picked up a turnover in the slot and didn't leave Sergei Bobrovski any chance with his wrist shot. The Ice Palace in Moscow went quiet immediately.
Russia kept holding the control over the game and came to great chances when Pavel Datsyuk picked up a lost puck right in front of Greiss, but the German goalie could make the save, and later on the powerplay when again Greiss saved the lead with a monster save pushing over to the left side and catching the one-timer with his glove. The period ended with a goal post hit by Leon Draisaitl. In the end Germany managed to carry the surprising 1-0 into the break.
Right out of the locker room the Russians pushed towards the equalizer and 40 seconds into the period Yevgeni Dadonov's initial shot could be saved by Greiss, but he got out of position and was not able to prevent Vadim Shipachyov's shot from going into the net.
Greiss was now the centre of attention. Seven minutes later Shipachyov returned the favour and played a hard pass into the slot where Dadonov just redirected the puck under pressure from defender Reul into the net past Greiss. Russia's first lead of the game was established with 2-1.
With five minutes to go in the period Germany overcommitted on one of the rare visits in Russia's zone and Shipachyov finished off a brilliant give and go break on the other side through two German defenders.
Three minutes into the last period Alexander Ovechkin finally scored his first goal of the tournament. His Washington Capitals teammate Yevgeni Kuznetsov handed over the puck to him on a break and Ovechkin took a quick and precise shot that left Greiss no chance.
With the 4-1 victory Russia advances to the Semi-Final where they will have to beat Finland to get to the Final on sunday.

Czech Rep.: Tipsport extraliga | 1.liga | 2.liga

Slovakia: Tipsport Extraliga | 1.liga

Sweden: SHL | HockeyAllsvenskan
Other: EBEL | Belarus | Croatia | Denmark | Estonia | France | Great Britain | Iceland | Italy | Latvia | Lithuania | MOL-liga | Norway | Poland | Romania | Serbia | Slovenia | Spain | NHL | AHL |
League standings
Game fixtures
League leaders
Great Britain crushed Netherlands preparing the decisive clash with Japan celebrating homeboy Colin Shields special night Read more»
With the crucial victory against Croatia, Baltics are one step from stay in Division Ib one more year Read more»