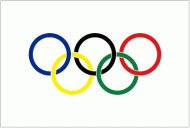 Round 2 of the Olympic qualification started yesterday
In Hungary the home team beat Lithuania and Poland beat Estonia on the first day of the Olympic Qualification Preliminary Round 2. Read press conference quotes here. Eurohockey also met the hot Hungarian prospect Vilmos Gallo. Great Britain, Italy, Ukraine and Japan were day one winners in the other groups.
After a qualification game where Bulgaria beat Georgia and the Qualification Preliminary Round 1 which saw Serbia and Estonia advance the round called Qualification Preliminary Round 2 started yesterday with three groups in Budapest, Cortina and Sapporo.
In Budapest the home team Hungary beat Lithuania 4-0. Eurohockey's Luke Fisher with translator Csaba Devai met Hungarian top prospect Vilmos Gallo who plays with Linköping of Swedish SHL: "It was a real dream come true tonight – I scored in my first match, even though it wasn't likely that I would play in this match. I'm only playing due to another player being injured, but I'm really glad, that I had a successful debut. It wasn't an easy match to win, but our fans gave us lots of energy."
At the press conference the head coaches shared their views of the game.
Rich Chernomaz (HUN): First off all, we could see excellent performance from both sides over the sixty minutes. The opponents didn't play with their best team due to injuries, lots of younger players came on the ice and they still were able to put on a great fight tonight. We also had to face a really solid goaltending, but fortunately we didn't get frustrated, and after all we were able to put the puck in the net. In the last period of the match we didn't concentrate as much as we should've, which resulted lots of turnovers. That is a problem we have to work on if we want to achieve our goals.
Bernd Haake (LTU): Tonight's game was a historical for Lithuanian ice hockey, having it was the first match against a team which plays in the top division world championship. About the team: I must start with our goalkeeper, and how much plus he was able to give into our game. He couldn't even deny he plays in the Swedish first division. Of course I'm really proud of my whole team, they played very diciplined, but if we don't start scoring from two hundred per cent chances we won't have any chance against anyone. As a conclusion I wish all the best for Hungary, they showed tonight why they in the top 16 teams in the world.
In the early game in Budapest
Poland
got a comfortable 6-2 win over
Estonia
.
Group J in Sapporo, Japan saw two 3-0 games. First Ukraine beat Romania and then Japan beat Croatia.
In Cortina Great Britain won the opening game of Group G 6-5 over Netherlands. Mark Richardson scored the late winner. Italy got an easy 8-0 win over Serbia. Shots on goal: incredible 70-4 for Italy.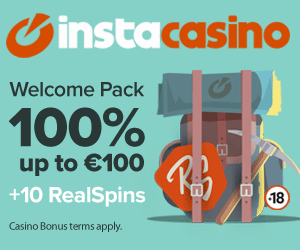 Current events

Czech Rep.: Tipsport extraliga | 1.liga | 2.liga

Slovakia: Tipsport Extraliga | 1.liga

Sweden: SHL | HockeyAllsvenskan
Other: EBEL | Belarus | Croatia | Denmark | Estonia | France | Great Britain | Iceland | Italy | Latvia | Lithuania | MOL-liga | Norway | Poland | Romania | Serbia | Slovenia | Spain | NHL | AHL |
League standings
Game fixtures
League leaders
After 20 years Winter Olympics are back in Italy. IOC assigned today the organization to Milan-Cortina Read more»
The former Pan-American Tournament will host the international debut for Jamaica and Puerto Rico in September Read more»