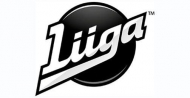 Liiga Season preview – Tappara and Lukko ready to attack
Jokerit left the league. Vaasan Sport are the new guys. But who will compete for the title in the Finnish elite league. We take a look at the teams and what changed.
When the season starts on 10th of september with the match between last year's finalists Kärpät and Tappara, one team will be gone. It will be Year 1 after Jokerit. But don't worry. The new season has some new stories to tell and some new exiting faces. Like the team that will fill Jokerit's spot: Vaasan Sport. But let's have a closer look at the teams and the challenges they face:
Espoo Blues:
The biggest changes for the Blues probably came up front. Espoo lost 3 of its 5 top scorers in Tomi Huhtala, Eetu Pöysti (both Jokerit) and Tomi Salinen (Leksand). The points they scored will now be expected by Roope Talaja (HIFK) and Kai Kantola (Ilves). It sounds like a loss of offensive power, so it would be a good idea to build on your defense. Therefore Espoo acquired Czech national player Petr Zamorsky from Czech champion PSG Zlin. The Blues will probably end up somewhere in the Pre-Playoff spots.
Helsinki IFK:
IFK could keep most of its offensive corps and even add Tomas Zaborsky from Ufa, who will mainly have to substitute the great old man Ville Peltonen, who retired after a long and successful career, and Iiro Pakarinen, who wants to start one on his own in Edmonton next season. Bigger changes have come to the defense, which will be led this season by Daniel Grillfors, who spent most of last year in Linköping and Yohann Auvitu, one of France's best coming over from Jyväskylä. IFK should be able to avoid another pre-playoff elimination this year, but it might not yet be enough to compete for the crowne of Finnish ice-hockey.
HPK Hämeenlinna:
Looking at the HPK roster you will spot a lot of familiar faces this year. Continuity is the key. The only exception to this rule is the first line around leaving top scorers Borna Rendulic, Ville Viitaluoma and Juha Kiilholma, but HPK fans don't need to worry too much as they found some great help up front in Saku Salminen (Jokerit) and Eero Somervuori (HIFK). With a well settled team HPK might be able to crack the Top6 this year and who knows what is possible when you have a run at the right time of the year.
Ilves Tampere:
Ilves lost a couple of players over the summer they could have needed in yet another difficult season ahead. Kai Kantola and Michael Keränen will most certainly not be completely replaced by Mark Hurtubise, who arrived from AIK and the loss of Simon Gysbers in defense will create another hole to fill.
JYP Jyväskylä:
The heaviest fluctuations JYP has to face are on defense. A couple of key players left and they will give some youngsters the chance to excel under the lead of Mikko Mäenpää, who came from Lev Prague. In their offensive department they lost Max Wärn and Ossi Louhivaara. If this gap can be filled by Darryl Boyce, who returns to JYP from the AHL remains to be seen, but JYP will be a Play-Off contender once again as there is enough quality left.
KalPa Kuopio:
After a horrible year for KalPa with lots of changes to the roster during the season, the key will be to bring back consistency to get a team on the ice that knows each other. Between the pipes this task will go to Eero Kilpeläinen, who spent last year in Zug. Despite losing some top scorers, the concept seems much more promising this year and bringing in Michal Birner, Tomas Kubalik (both Lev Prague), Sami Mutanen (HIFK) and Janne Keränen (Lukko) might not catapult KalPa into the top spheres of Liiga again, but it will definitly give them a decent chance to make the Play-Offs this year, even if they have to play one more round than some other teams.
Kärpät Oulu:
Oulu had to bid adieu to some star players, however they managed to find similarly talented replacements and had a very deep roster to start with. In goal for example Rynnäs will be replaced by Iiro Tarkki, who arrived from Linköping. And also for the duo Esa Pirnes and Juhamatti Aaltonen, they found great help up front in Patrick Davis (SaiPa) and Juha-Pekka Haataja (Atlant, KHL). In general Kärpät liked what they saw in Lappeenranta last year as they also acquired SaiPa's defense duo Ryan Glenn and Dan Spang. Oulu can be expected to go for the title again, but it will not be easier as some of its rivals have improved their teams as well.
Lukko Rauma:
One of these teams is Lukko. On their offensive lines Rauma has done a great job in the off-season. While they didn't see important players leave, they acquired more depth in Janne Lahti and Henrik Koivisto (Jokerit). In their defense they had to cope with the losses of Matt Generous and Petteri Nummelin, but found more than just replacements in Mikko Kousa (Jokerit), Janne Niskala (Atlant, KHL) and Henrik Forsberg (HIFK). With a carefully improved team Lukko might be one of the top contenders for the title this year.
Pelicans Lahti:
The Pelicans should be in a similar position as last year. Oskari Korpikari was looking for the challenge of the KHL and went to Jokerit for that reason, while two of their best scorers left with Pärssinen and Niinimäki. But Tomas Kudelka (Vitkovice) will help out in defense this season, and Jordan Smotherman is a man with great scoring skills coming from Karlskrona of the Allsvenskan. So after all Lahti should be able to compete for a spot around the Pre-Playoffs once again.
SaiPa Lappeenranta:
Lappeenranta has to take care not to experience the downfall that Ässät can tell them some stories about. After a great season, that only ended in the Semifinals, they lost too much of their key players and could not find the replacements needed to repeat that run. Defensively they lost 4 of their Top6 D-men. Sam Lofquist (Djurgarden) and Brian Salcido (JYP) will try their best to make them forget, but even if they manage to do so, the holes left in the offense will be too big to make the Semis again. Giliati, Davis and Piitulainen will be missed for sure. SaiPa will most probably drop a bit in the standings, but the Play-Offs are still in reach.
Vaasan Sport:
If there is one team you shouldn't expect too much from this season in Liiga, it is Vaasan Sport. But they do have a good excuse indeed. The jump from Mestis to Liiga proved to be too hard for a lot of teams in the past, which we saw regularly in the relegation rounds that usually went to the Liiga team easily. Sport now took benefit of Jokerit leaving, although this sparked a lot of discussions among the fans as Vaasa was not the team that qualified for Liiga. KooKoo Kouvola won the Mestis championship, while Vaasa didn't even reach the Semi Finals, but Liiga wanted to have Vaasa in. Maybe due to the fact that they carry a big fanbase. Nevertheless fans in other places did not really like the news.
In the end Vaasa had to change its team almost completely to be able to compete on the higher level. The goal will be guarded by Ville Hostikka, who backed up Norrena in Turku last year, while the defense will be led by Matt Generous and Miko Malkamäki along with one of the few leftovers from last year, Ari Gröndahl. The goals to win a few games shall mainly be provided by Damien Fleury (from Lausanne) and Canadian Kelsey Tessier (from Rögle). Obviously it will be a very tough season for Vaasa, but they are looking into the future already as they put together a team of young talents with room to improve.
Tappara Tampere:
Similar as Lukko, Tappara also did not have a lot of changes, but managed to get more quality in. In the backend Nick Bailen left for the KHL, but David Kolomatis already showed in the first CHL games, that he can be a great replacement and beyond that they also lured Tuukka Mäntylä into a return to Liiga. Offensively Teddy da Costa will get a chance to prove himself on a higher level after dominating Mestis play last season. Tappara will be another team to go for the title.
TPS Turku:
Turku's second to last place finish will not be repeated this year. In terms of improvement TPS might have made the biggest jump among Liiga teams. After Norrena ended his career TPS had to look for a replacement and found it in Växjö's back up Teemu Lassila. If this should not work out they still have Mestis champion Kristian Järvinen to back him up. On defense they brought in experienced journeyman Petteri Nummelin, Tomas Nakladal and Simon Gysbers. As this should provide more safety for the own goal, TPS also provides more offensive fire now after signing three players with great scoring abilities: Radek Smolenak, Ryan Lasch and Lauri Tukonen have all shown their skills in the past and will try to let Turku emerge again as a Play-Off contender.
Ässät Pori:
For the champion of 2013, the downfall will most certainly not be stopped immediately. Hagman and Umicevic already left during the season and the only players coming in, who could provide offensive help are Juha Kiilholma (HPK) and Kristian Ruisma out of Mestis, but don't expect them to pick up the same numbers as the guys, who left. Pori will face another uphill fight in order to make it to the Pre-Play-Offs.

Czech Rep.: Tipsport extraliga | 1.liga | 2.liga

Slovakia: Tipsport Extraliga | 1.liga

Sweden: SHL | HockeyAllsvenskan
Other: EBEL | Belarus | Croatia | Denmark | Estonia | France | Great Britain | Iceland | Italy | Latvia | Lithuania | MOL-liga | Norway | Poland | Romania | Serbia | Slovenia | Spain | NHL | AHL |
League standings
Game fixtures
League leaders
Canada takes gold after thrilling final against Russia. Sweden grabs bronze. Read more»