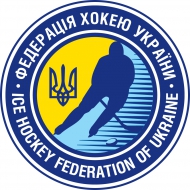 UHL project cancelled
After just five clubs guarantee participation in the Ukrainian Hockey League project, the Federation will take over again.
As reported on our site (see here), the Ukrainian Hockey League was set to become the new pro league in Ukraine after the fall of the PHL. As a short update, the clubs had until 30.June to confirm in writing that they would take part in the league, at the league meeting on 4.July, all 10 clubs from before showed up again, and an 11th club, Vityaz Kharkiv announced that they would be interested in the league. A simple lay out of the rules for the league were set out, the league would be played at over 50 matches in regular season, Top 8 see the play-offs with Quarters and Semis being Best of 5, Finals being Best of 7. The league was set to begin on 15.September with TV broadcast of atleast two matches per every round, it sounded like finally, Ukraine was again going to be a real pro league and hopefully learned from their mistakes of the past. The clubs had until 11.July, to submit their formal confirmation without having to submit financial documents.

However, on 14.July, it has been announced that the project has been cancelled due to a lack of clubs. Only five of them were able to guarantee they would be able to play, not being one of those clubs is the current Champions of the league, Kompanion-Naftogaz Kyiv. A few days after the last meeting for the project, the club had announced they were having financial problems and still have been unable to pay off their debt from the last season, being uncertain if they were able to take part in the UHL but hoped that things would change.
The other well known club to fail to guarantee participation was the historic club Sokil Kyiv who for awhile now have been in deep financial troubles, even dating back to last season, the club had been kicked out of its home arena due to lack of payment.

With just five clubs, the project, for atleast this season has been put on hold. The slightly positive news was that sponsors were willing to help back the project, unsure of just how much they were willing to give but atleast its hope that the public is willing to support a pro league in Ukraine. For now, its likely that once again the Federation will take control of the Championship, just outside of Donbass Donetsk (who will be playing out of Brovary until the situation there improves), we wont know who will be taking part.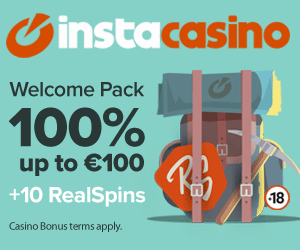 Current events

Czech Rep.: Tipsport extraliga | 1.liga | 2.liga

Slovakia: Tipsport Extraliga | 1.liga

Sweden: SHL | HockeyAllsvenskan
Other: EBEL | Belarus | Croatia | Denmark | Estonia | France | Great Britain | Iceland | Italy | Latvia | Lithuania | MOL-liga | Norway | Poland | Romania | Serbia | Slovenia | Spain | NHL | AHL |
League standings
Game fixtures
League leaders
As Sheffield Steelers (EIHL) gear up for a play off push changes were made. Read more»
From practice in a car park and over a Persian carpet to skating in one of the most prestigious hockey academies: Eurohockey meets Guila Mohajer: facing many difficulties, the first Iranian women hockey player is now studying coaching in Vierumaki Sport ... Read more»