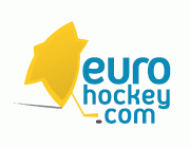 A Country for Old Men
The percentage of young players in top 20 European hockey leagues dropped in 2013-14, when compared to the last season – a study conducted by Polish hockey website Hokej.Net has found.
It is a second installment of Hokej.Net's report on the importance of prospects in European hockey leagues. Eurohockey.com reported on the first's findings last year. With the same 20 leagues being taken into account this time, the objective of the study was to find out whether the percentage of youngsters (U20 players) in European leagues changed in 2013-14 in comparison to 2012-13 and how it looks like in particular leagues.
Numbers compiled show a significant decline of young players' number when compared to last year's study. While there was an average close to 52 juniors per league in 2012-13, this rate dropped to 44,4 juniors in 2013-14 (goaltenders were excluded from the research). Swedish SHL goes on top of this category with 95 players, while Danish Metalligaen took quite distant second place with 73 and last year's leader, Latvian league is third with 71. Yet again it shows us that Swedish excellent youth system time and time again produces players who are ready to take their spots in the professional league. No wonder why Sweden continues to gain so many World Juniors medals and delivers more NHL draftees than any other European country on a yearly basis.
Last year we, at Hokej.Net pointed out in our report that result of Latvian league is at least a touch inflated by the fact that top Latvian clubs, namely Dinamo Riga and Liepajas Metalurgs happened to play in other leagues, what turned national competition into a development league for youngsters. This year, partially due to Metalurgs' folding, aforementioned effect is not so strong, yet still visible because of the presence of Dinamo Juniors Riga team, consisting mainly very young players.
While 73 juniors playing in the Latvian league is the third biggest number nominally, youngsters make up for nearly 34 % of all players in the league and it's the highest rate of all analysed national competitions. Again, top 3 comprise Metalligaen (29.7 %) as well as SHL (24.7 %). If you add that Norwegian GET-Ligaen is placed 5th (with Eredivisie being 4th), it's quite easy to spot a hockey kind of "scandinavian model" in which youngsters take so many squad places in national leagues from older players.
Apart from SHL top European leagues doesn't seem to be good places for young players to blossom. All national competitions from the so called "Top 7" (or maybe Top 8 now when you add EBEL), bar Swedish league possess lower than average percentage of young players playing in them. Arguably the most alarming numbers came from the KHL. Admittedly, 63 juniors playing in the league in 2013-14 is quite impressive stat, but taking into account KHL's "size", it means that only 6.67 % of all league's players are juniors. Of course, many youngsters have a chance to play in MHL, but level of two leagues is absolutely incomparable.
The lowest percentage of all leagues belongs to the EIHL, in which juniors make up for 5.67 % of all players. However, when they play, they play much – Hokej.Net's study shows. Just like a year ago, the EIHL is placed on top when it comes to average number of games per junior with a very good score of 24.89. Quite curiously leagues with a relatively high percentage of juniors don't tend to be the ones with young players playing most games. With the exception of Metalligaen (second place with 23.87 games per junior) and – to the lesser extent – GET-Ligaen, all leagues placed on top in "percentage of juniors" category, get lower than average scores in "games per junior" category.
But it probably shouldn't be treated as a paradox, because obviously not all young players who play in senior leagues are supertalents who take competitions by storm. There are also many, who are hockey equivalent of football's "squad players". By this you have to comprehend young players who are not ready to make their impact felt yet, albeit useful to fill holes in squads, caused by injuries or suspensions. They are not expected to play many games, thus consequently, their personal number of games lower an average score of their leagues.
And the more juniors you have in a league, the more are only "squad fillers", at least at this early stage of their careers. For example - while there were 95 juniors playing in the SHL last year, 15 of them played in only one game. And SHL's juniors average of 17.01, just below an average score of all analysed leagues, shows it. Then again, it's still better than the results of KHL, DEL, EBEL and NLA, which comes at the bottom in this category with young players playing an average of 11.8 games per season in the Swiss top league.
Hokej.Net's study shows also the importance of young players for their teams in particular leagues. We analysed the number of points accumulated by U20 players in 2013-14 season. European average has dropped significantly since the last season (from 174 to 121.05) and once again Latvian league is placed on top with an aggregate score of 480 points. Then comes "Nordic coalition" with SHL placed second (280 points), Finnish Liiga third (240) and Metalligaen fourth (221). While KHL's score boosted by a quite high nominal number of juniors and number of games played in the league is above average (146 points), juniors scoring stats may be a reason for concern for some of other top European leagues. Juniors contributed only 77 points in the NLA, 27 in the DEL and 26 in the EBEL, which is the worst result of all leagues, bar Ukrainian league with an alarming 11 points aggregated by only 8 juniors playing in the national competition.
| | | |
| --- | --- | --- |
| League | Number of juniors | Percentage of juniors |
| Latvia | 71 | 33.81 |
| Denmark | 73 | 29.67 |
| Sweden | 95 | 24.68 |
| Netherlands | 41 | 23.43 |
| Norway | 54 | 19.64 |
| Italy | 36 | 18.09 |
| Average | 44,4 | 14.8 |
| France | 48 | 14,68 |
| Kazakhstan | 54 | 14.21 |
| Hungary | 28 | 13.73 |
| Slovakia | 43 | 12.68 |
| Switzerland | 47 | 12.53 |
| Poland | 31 | 11.74 |
| Belarus | 35 | 10.89 |
| Finland | 46 | 10.29 |
| EBEL | 34 | 10.06 |
| Czech Republic | 43 | 9.64 |
| Germany | 25 | 7.16 |
| Ukraine | 8 | 6.72 |
| KHL | 63 | 6.67 |
| Great Britain | 13 | 5.63 |
| | |
| --- | --- |
| League | Games per junior |
| Great Britain | 27.38 |
| Denmark | 22.88 |
| Slovakia | 19.79 |
| Belarus | 19.71 |
| Poland | 19.3 |
| Italy | 19.28 |
| Kazakhstan | 18.91 |
| Norway | 18.44 |
| Finland | 18.11 |
| Average | 17.27 |
| Sweden | 17.01 |
| Latvia | 16.41 |
| Hungary | 16.25 |
| Czech Republic | 16 |
| Netherlands | 15.95 |
| KHL | 15.76 |
| Ukraine | 15.5 |
| Germany | 12.64 |
| EBEL | 12.18 |
| France | 12.17 |
| Switzerland | 11.81 |
| | |
| --- | --- |
| League | Points |
| Latvia | 405 |
| Sweden | 280 |
| Finland | 240 |
| Denmark | 221 |
| Slovakia | 161 |
| Netherlands | 161 |
| KHL | 146 |
| Kazakhstan | 134 |
| Average | 121.05 |
| Belarus | 104 |
| Poland | 104 |
| Norway | 98 |
| Switzerland | 77 |
| Czech Republic | 70 |
| Italy | 45 |
| Hungary | 44 |
| France | 40 |
| Germany | 27 |
| Great Britain | 27 |
| EBEL | 26 |
| Ukraine | 11 |
twitter account @gra8owski_j

Current events
External links

Czech Rep.: Tipsport extraliga | 1.liga | 2.liga

Slovakia: Tipsport Extraliga | 1.liga

Sweden: SHL | HockeyAllsvenskan
Other: EBEL | Belarus | Croatia | Denmark | Estonia | France | Great Britain | Iceland | Italy | Latvia | Lithuania | MOL-liga | Norway | Poland | Romania | Serbia | Slovenia | Spain | NHL | AHL |
League standings
Game fixtures
League leaders
Yunost Minsk Chairman Alexei Torbin talks about the philosophy of one of the best known clubs Read more»
The Americans proved that Canada could be beaten at the World U-20 Championship in Edmonton. Read more»