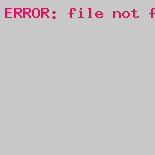 Kazakhstan Vyschaya Liga
League status: Active
English name: Kazakhstan Senior League
Administered by: Kazakhstan Hockey Federation
Year of start: 1992
Did you find any incorrect or incomplete information? Please, let us know.
Last updated: 30 Sep 2014, 21:54
Arlan fire coach
Kazakhstan vice-champion and national cup finalist Arlan Kokshetau sacked Slovakian coach Vladimir Klinga after a bad start in Kazakhstan League (1-3 record after 4 games), even if Arlan won last game 14-1 against Torpedo Ust-Kamenogorsk. Andrei Psarev was named interim coach
(13 Sep 2014)
Defender Artem Sokolov passed away
Russian defender Artem Sokolov, 32, passed away on July 13 during the training camp of Yermak Angarsk. Sokolov, recently moved to Yermak after two consecutive titles at Ertis Pavlodar in Kazakhstan, completed a nine-kilometers cross-country before getting sick. Sokolov was taken to the hospital where he died in the night. According to hospital Sokolov suffered a sunstroke. Temperatures in Irkutsk region this week reached anomalous 35 degrees. The day before, all players have passed medical tests.
VHL Director German Skoropupov said the league will conduct its own investigation about the death.
(14 Jul 2014)
Brandon Bochenski named Kazakhstan Player of the Year
Eurohockey European Player of the Month for November 2013, American Brandon Bochenski (Barys Astana), was named the best hockey player of Kazakhstan by TV and newspapers journalists. It was just the second time from 1992 that the award was given to a foreign, after the victory of Canadian Kevin Dallman in 2009. Last year winner Roman Starchenko finished in second place before Evgeny Rymarev
(02 Jun 2014)
Rubin Tyumen represent Russia in Continental Cup
VHL finalist Rubin Tyumen will represent Russia in next Continental Cup.
" VHL informed that our club will represent Russia in the Continental Cup as the best Russian club in VHL. We are ready for this" said Rubin Director Igor Efremenko.
VHL champion is Kazakh team Sary Arka Karaganda, but country will be represented by domestic champion Ertis Pavlodar
(08 May 2014)
Ertis confirms title
Ertis Pavlodar sweeps Arlan Kokshetau 4-0 in the playoffs series confirming title of Kazakhstan League.
Two Czech players from champion team, goalie Marek Pinc and forward Tomas Vak were nominated best goalie and best forward, while English Ben O'Connor from Arlan Kokshetau were awarded as best defender. Arystan Temirtau won bronze medal by beating Beybarys Atryau 3-2 in the series, with a decisive 4-5 at overtime.
Canadian Yanick Riendeau (Arlan) was League Topscorer
(12 Apr 2014)
No Kazakhstan League for Shakhtar Prokopyevsk
Russian club Shakhtar Prokopyevsk has officially refused to take part in the Kazakhstan League. The club's management reported that it could not fulfill all the conditions of Regulation imposed by the Kazakhstan Federation.
(27 Jul 2013)
Kazzinc-Torpedo-2 renamed Torpedo
Also the last remaining farm team participating in Kazakhstan League was renamed as per Federation rule. Kazzinc-Torpedo-2 was renamed Torpedo Ust Kamenogorsk. Team logo and colours remain the same.

Previously Barys-2 became Nomad Astana and Sary-Arka 2 was renamed Berkut.
(25 Jul 2013)
Sary Arka-2 renamed
In compliance with Kazakhstan Federation new rules not allowing a farm-team to partecipate in the league with same name of main team, Sary-Arka-2 was renamed Berkut (golden eagles) after a contest between fans.
Previously Barys-2 changed its name to Nomad. Kazzinc-Torpedo-2 still not announced new name
(05 Jun 2013)
Almaty will have a new arena
The city of Almaty, Kazakhstan, will have a new 12.000 spectators arena in 2017. The new venue is building for the Universiade and will have also another two small arenas
(28 May 2013)
HK Astana changes coach
Vladimir Belyaev resigned as head coach of HK Astana, the new head coach of the Kazakh team will be former assistant Vladimir Strelchuk.
(22 Feb 2013)
Past league results:
League standings:
Historic statistic:
Individuals records:
Fast facts
season 2014-2015
EHC Visp beat HC Davos in 2nd round of Cup and advance to quarterfinals. Read more»
Today Swedish head coach Pär Mårts named the preliminary roster for Karjala Tournament November 6-9. Read more»