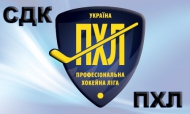 Ukraine get in second professional season
Ukranian Professional League begins today the second season with news and ambitions
The second season of the
Ukranian Professional Hockey League
was introduced by Federation Board during a press-conference in Kyiv last Monday. The season starts on September 11 with the re-match of last final between champion Donbas Donets'k and the traditional Sokil Kyiv.
After the success of the first season, the president of the Ukraine Hockey Federation
Anatoly Brezvin
expressed his satisfaction: "For the first time the existence of an independent Ukrainian hockey national championship caused a high level of interest. This is not surprising, because domestic clubs invited into its ranks a large number of skilled players, which significantly increased the level of competition. Until last season hockey sites and forums in Ukraine mostly discussed the vicissitudes of international leagues - Belarusian Ekstralga, KHL or NHL - today the main theme is the PHL. I hope that the new season will not disappoint fans and experts and that can attract even more fans of this sport."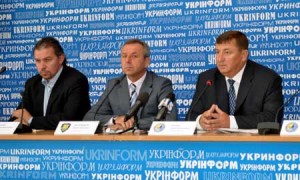 Compared with last season the grid of the participants slightly changed. As of June 15, the preliminary registration included 8 teams. However, the Supervisory Board at its meeting on August 27, has decided to allow only 7 teams to partecipate.
Vinnytsya Haydamaky
was excluded due to non-application of the requirements of the League.
"In a sports point of view, I think league did not lose. The name of the championship says that only professional clubs must act. Today, the definition of "professional" correspond to seven clubs. Keep the team only to increase the number of participants it's a dead-end move. The Board of Vinnitsa agreed with this position and working on budgeting for season 2013/2014 " - said Brezvin.
Among the teams, beside the retirement of Vinnytsya, during the summer a new project in Kharkiv
resurrected the historic Dynamo
that replaced the
Akuly
team while
Bilyỹ Bars
moved from Brovary to the new location of Bila Tserkva.
The main difference from last year is the introduction of twin matches following the exemple of Kazakhstan League. Each team plays four round robin of two home and two away games with a break in one day. CEO Yuri Zahorodniy explained that so less time is spent on moving. Regular season consists of 126 games, that each team will hold 36 matches.
The second stage of the championship will see a group stage: at the end of the regular season there will be a group tournament with the first 6 teams. The last one will end the season. Splitted in two subgroups (group A: 1, 4 and 5 seeds; Group B: 2, 3 and 6) the teams play two games with each other (each team will play 4 matches). The last team of each group will end the season; the other four teams will form the semi-finals at best-of-three while the final series will be played at best-of-four and the bronze medal series with just three games.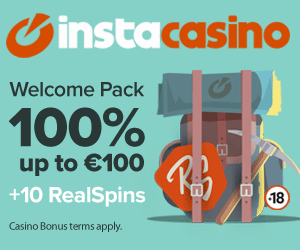 Current events

Czech Rep.: Tipsport extraliga | 1.liga | 2.liga

Slovakia: Tipsport Extraliga | 1.liga

Sweden: SHL | HockeyAllsvenskan
Other: EBEL | Belarus | Croatia | Denmark | Estonia | France | Great Britain | Iceland | Italy | Latvia | Lithuania | MOL-liga | Norway | Poland | Romania | Serbia | Slovenia | Spain | NHL | AHL |
League standings
Game fixtures
League leaders
After years of speculations and proposals, the joint championship among Baltic Republics is now a reality Read more»
The international break gave us a chance to see the Four Nations Cup take place in Canada. This is an annual tournament between Canada, USA, Sweden and Finland in women's hockey. The strength of the Swedish league can be seen in ... Read more»