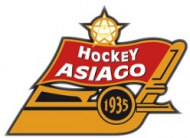 Continental Cup Semifinals preview: Asiago Hockey
The Italian champion is a real Continental Cup regular. In Nitra looking for the
Asiago, representing the homonymous city of just 6,300 inhabitants, is a historic Italian hockey club, established in 1935, has played steadily in Serie A since the 1980s, but has only become a top club in the last 20 years. All the 8 national titles have been won from 2001 to nowadays. The club won also 6 Super Cups, 2 Italian Cups and 2 Alps Hockey Leagues. In the last three years has won the Italian championship.
After the victory of the Alps Hockey League, the club decided to join the win2day ICE Hockey League for the 2022-23 season, the transnational league where the Italian clubs of Bolzano and Val Pusteria already play.
The impact with a much higher-level championship, despite the roster having been strengthened, was difficult: after winning the opening match, Asiago suffered 7 consecutive defeats, remaining at the bottom of the standings. In the last month, however, the team performance has improved, winning 5 out of 9 games, arriving at the Continental Cup Semifinals after 2 consecutive victories.
The strength of the team is the nucleus of historic players, who grew up in Asiago or joined the roster time ago: the captain Marco Magnabosco, the forward Michele Marchetti, the team's best Italian scorer, the defender Lorenzo Casetti, the goalkeepers Gianluca Vallini and Justin Fazio, all regular members of the Blue Team. Among the imports, the club has always looked for North American players with Italian roots: there were many expectations for Canadian Adam Mascherin, who had never been on the ice due to a shoulder injury and moved to Sweden in early November. A legend like the former goalkeeper Tom Barrasso, almost 800 games in the NHL and 2 Stanley Cup wins, who he had already coached in Asiago from 2016 to 2019, returned to the bench at the end of 2021, leading the team to victories in the Alps Hockey League and Italian Championship. His experience is proving to be fundamental in leading the team in a top-level league as ICE Hockey League
Exactly the lack of experience and a roster with many new faces are proving to be the weak points of the team this season. Also missing is a defender who brings points and experience: Randy Gazzola has the best statistics, but has never played at a high level in Europe and Troy Rutkowski is disappointing for now
The key players are the pair of goalkeepers Vallino-Fazio, both skilled players and with international experience, the center Allan McShane, drafted by the Canadiens in 2018 and arrived from Sweden, is proving to be a good assist man and the striker Anthony Salnitri, last Alps Hockey League MVP, is the team's top scorer, proving to adapt even to a more difficult championship.
Asiago has always had a certain "obsession" for the Continental Cup, a competition where reached the Superfinals 9 times, the last one in 2015-16, without ever being able to win the silver plate

Czech Rep.: Tipsport extraliga | 1.liga | 2.liga

Slovakia: Tipsport Extraliga | 1.liga

Sweden: SHL | HockeyAllsvenskan
Other: EBEL | Belarus | Croatia | Denmark | Estonia | France | Great Britain | Iceland | Italy | Latvia | Lithuania | MOL-liga | Norway | Poland | Romania | Serbia | Slovenia | Spain | NHL | AHL |
League standings
Game fixtures
League leaders
Cardiff Devils won by one-goal-difference against home side Grenoble and advances to the Continental Cup Superfinals along with Nomad Astana Read more»
Kazakh champion closes the Continental Cup semifinals round with a perfect record, by beating HK Zemgale in the last game Read more»