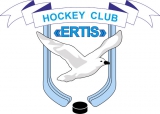 Ertis Pavlodar
Name in original language: СК Ертiс Павлодар
Year of foundation: 2001
Colours: white,green
Club status: active
Address: ul. Kairbaeva 87
140000, Pavlodar
Phone: +7 8 (7182) -65-04-72
Fax: +7 (77182) 55-43-70
Email: hk.ertic@mail.ru
WWW: Ertis Pavlodar, Ertis Pavlodar
Did you find any incorrect or incomplete information? Please, let us know.
Season 2023-2024
Current roster
season 2023-2024
* no longer in the club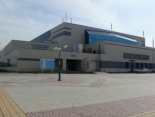 Club was founded in 2001 as Irtysh but played just one season before to ceased activities for lack of an Ice Palace. With the building of Astana Ice Palace team was recreated in 2003 and played in Kazakhstan Championship and Russian Pervaya League, where was silver medalist in 2004.
In 2008-09 financial troubles affected team playing as "Team of Pavlodar Region" and finishing last in domestic league. In 2009, with the support of Pavlodar Region, team was recreated under the name Ertis
Notable players:
from 2001 to 2008: Irtysh Pavlodar
from 2008 to 2009: Sbornaya Pavlodarski Region
from 2009 to present: Ertis Pavlodar
from 2001 to 2009: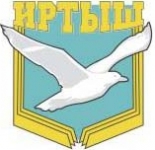 from 2009 to 2019: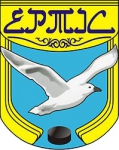 from 2019 to present: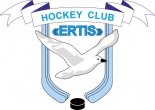 Ertis Pavlodar withdrew from Continental Cup
Ertis Pavlodar won't participate in next Continental Cup as previously announced. Altai-Torpedo Ust Kamenogorsk, the farm club of HC Torpedo, will replace Ertis as owner of Kazakhstan Cup. Altai will play in Amiens, France next 13-15 November with Amiens, Ferencvaros and a team qualified from round played in October
(05 Jul 2020)
Kazakhstan Cup calendar unveiled
Kazakhstan Federation published the calendar of Kazakhstan Cup 2017, held in the cities of Pavlodar (Group A) and Kokshetau (Group B). The ten partecipants will compete in two groups from 19 to 24 August and the winner of each group will play the final at Kokshetau Arena August,27.
Last season Kulager Petropavlovsk won the trophy by beating 2-1 Ertis Pavlodar in the final
(12 Jul 2017)
Kazakhstan Cup groups unveiled
The cities of Pavlodar and Kokshetau will host the 2016 edition of Kazakhstan Cup, from 20 to 28 August.
As usual the ten partecipating teams were placed in two groups. The winner of each group will play the final at Pavlodar on August 28
Group A (Pavlodar): Beybarys Atyrau, Ertis Pavlodar, Nomad Astana, HK Almaty, SHҚO Ust-Kamenogorsk
Group B (Kokshetau): Arlan Kokshetau, Kulager Petropavlovsk, HK Temirtau, Gornyak Rudny, HK Astana
(13 Jun 2016)
New coach at Ertis Pavlodar
Czech Ladislav Lubina was appointed as new headcoach of Ertis Pavlodar. Lubin replaces Slovak Julius Penzes, resigned after five years and three titles, due to bad start of the team in Kazakhstan League. Lubina, on Slavia Praha bench last season, signed last summer for another Kazakh team, Beybarys Atyrau, but resigned in August after the training camp. Curiously the first game for Lubina on Ertis bench will be against Beybarys.
"Now I will not talk a lot, we have a lot of work. I came here to help Ertis to take its rightful place in the standing" said Lubina during his presentation
(27 Oct 2015)
Ertis Pavlodar lost decisive game by forfeit
Cup holder and national champion Ertis Pavlodar was awarded a 5-0 forfeit loss in the last match of Kazakhstan Cup against Gornyak Rudny for alligning four young players born after 01 January 1991 instead of five, as determined by rules of competition. After the game, won by Ertis 3-2 after shootouts, Gornayk has filed a protest to the federation, which was examinated and accepted. Individual statistics for the game will be maintained, according to the rule
Thus, Gornyak Rudny won Group B and will play the final against Arlan Kokshetau, winner of Group A
Nomad Astana and Beybarys Atyrau will battle for the bronze. Both games are scheduled for August 29
(28 Aug 2015)
Ertis confirms title in Kazakhstan
Ertis Pavlodar won third consecutive title in Kazakhstan beating Arlan Kokshetau 4-1 in the final series. ertis won also Kazakhstan Cup and played in Continental Cup superfinals this season
(21 Apr 2015)
Ertis won Kazakhstan Cup
By beating cup holder Arlan Kokshetau 4-1 in the final played in Temirtau, national champion Ertis Pavlodar won for the first time the Kazakhstan Cup. Nomad Astana captured bronze medal defeating 2-1 at overtime Beybarys Atyrau. Tournament awards were assigned to Marek Pinc (Ertis) as best goalie, Aleksei Petushkov (Arystan Temirtau) as best defender and Maxim Bogatyrenko (Berkut Karaganda) as best forward
(02 Sep 2014)
Ertis and Arlan will face off in Kazakhstan Cup final
The 2014 edition of Kazakhstan Cup will have the same final of last year: cup holder Arlan Kokshetau and national champion Ertis Pavlodar dueling on Sunday at Termitau Ice Arena. Teams won their respective groups, while Nomad Astana and Beybarys Atyrau will play for bronze medal. Arlan won Kazakhstan Cup in last two editions
(30 Aug 2014)
Defender Artem Sokolov passed away
Russian defender Artem Sokolov, 32, passed away on July 13 during the training camp of Yermak Angarsk. Sokolov, recently moved to Yermak after two consecutive titles at Ertis Pavlodar in Kazakhstan, completed a nine-kilometers cross-country before getting sick. Sokolov was taken to the hospital where he died in the night. According to hospital Sokolov suffered a sunstroke. Temperatures in Irkutsk region this week reached anomalous 35 degrees. The day before, all players have passed medical tests.
VHL Director German Skoropupov said the league will conduct its own investigation about the death.
(14 Jul 2014)
Rubin Tyumen represent Russia in Continental Cup
VHL finalist Rubin Tyumen will represent Russia in next Continental Cup.
" VHL informed that our club will represent Russia in the Continental Cup as the best Russian club in VHL. We are ready for this" said Rubin Director Igor Efremenko.
VHL champion is Kazakh team Sary Arka Karaganda, but country will be represented by domestic champion Ertis Pavlodar
(08 May 2014)
Historic rosters:
Historic statistics:
Past results:
League standings:
Fast facts
season 2023-2024
Kaunas City celebrate the qualification to the second round of Continental Cup with a ten-goals victory over Skautafelag Rejkyavik Read more»
Estonian champion wins KHL Zagreb ensuring first place for the home team Read more»