Italy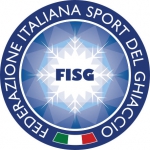 Italy
Hockey asociation: Federazione Italiana Sport Ghiaccio
Address: Via Piranesi, 44/b
20137 Milano Italy
Phone: +39 02 70 141 322 or 331
Fax: +39 02 70 141 380
Email: hockey@fisg.it
Year founded: 1926
Year incorporated: 1924
Placement at IHWC: 21
World ranking: 18
Did you find any incorrect or incomplete information? Please, let us know.
The Federazione Italiana Hockey sul Ghiaccio (Ice Hockey Italian Federation) was estabilished on 15 october 1925 in Milan, following a competition called "Coppa Cinzano" later recognized as Italian championship.
In september 1926 merging Ice Hockey, Skating and Bobsleigh federations, was created the Federazione Italiana Sport del Ghiaccio (F.I.S.G.) (Ice Sports Italian Federation), today still the body for ice hockey.
In 2006 was created the Lega Italiana Hockey Ghiaccio (L.I.H.G.) (Ice Hockey Italian League) to manage the professional leagues (Serie A and Serie A2) and fullfill the IIHF criteria to have a specific body for Ice Hockey
Best results at IHWC: 6th (1994)
Best results at OG: 7th (1956)
5 victories IHWC Group B: 1951 (Criterum Europe), 1953, 1955, 1981, 1991
2 victories IHWC I division: 2005, 2009
2 victories IHWC Group C: 1966 e 1977
no important arenas found
Number of teams in our database: 120
Registered players: 6829
Number of arenas in our database: 45
Year ice hockey association was founded in: 1926
A look back at a season that lived up to its promise. Read more»
The Alliance of European Hockey Clubs (E.H.C.) has announced the nominees for the 2023 Fenix Outdoor & Warrior European Hockey Awards. Read more»