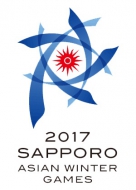 Asia plays hockey!
A record of 20 men's and 5 women's teams will compete in ice hockey tournament at 2017 Asian Winter Games
In 1986, at the first edition of Asian Winter Games, just four men's teams partecipated at Icehockey tornament, won by China over Japan: 31 years later the Games are back in Sapporo, where the first and the second edition were played, with a record of 20 men's and 5 women's teams registered for the tournament. The original entry list included also India, Oman and DPR Korea, later withdrew.
"We have received a lot more entries than we expected," said last April Hisatsugu Yamazaki, Manager of the Sports Affairs Department of the Sapporo Asian Winter Games Organising Committee after the deadline for application. "I am surprised that they play ice hockey in such hot countries. We were expecting about 16 teams in total for the men's and women's competitions, but we have 28 now."
Because of the great partecipation, icehockey tournaments will be played in three different venues: Tsukisamu Gymnasium, Mikaho Gymnasium and Hoshioki Ice Skating Rink.
Due the noticeable difference between the level of teams, the format, as in the last edition of 2011 in Kazakhstan, sees teams divided in 3 groups, called Division, competing for three different medals. In 2011 twelve teams competed in two Division: Kazakhstan won the Elite, composed by 5 teams, while Kyrgyzstan was the champion of seven-teams Premier Division.
At Sapporo 2017, the Organizing Committee announced a further Division, called II Division, will be added, splitted in two groups, with the two top teams play a final for 11th-12th places and the runner-ups play for 13th-14th.

As today, the Divisions should look like this:
Top Division : 1. China, 2. Japan, 3. Kazakhstan, 4. South Korea
Division 1: 1. Chinese Taipei 2. Hong Kong, 3. Malaysia, 4. Singapore, 5. Thailand , 6. United Arab Emirates

Division 2: 1. Bahrain, 2. Kyrgyzstan, 3. Kuwait, 4. Iran, 5. Indonesia, 6. Macau, 7. Mongolia, 8. Philippines, 9. Qatar, 10. Turkmenistan

Chinese Taipei could possibly switch to Top Division (as in 2011)
Singapore, Philippines, Iran, Indonesia, Qatar, Turkmenistan compete for the first time in the tournament.
The women tournament featuring five teams, as in 2011, with novice Thailand replacing DPR Korea
Japan, China, South Korea, Kazakhstan, Thailand

Current events
External links

Czech Rep.: Tipsport extraliga | 1.liga | 2.liga

Slovakia: Tipsport Extraliga | 1.liga

Sweden: SHL | HockeyAllsvenskan
Other: EBEL | Belarus | Croatia | Denmark | Estonia | France | Great Britain | Iceland | Italy | Latvia | Lithuania | MOL-liga | Norway | Poland | Romania | Serbia | Slovenia | Spain | NHL | AHL |
League standings
Game fixtures
League leaders
In the openinig night of Continental Cup in Vilnius, Valk Tartu leaves no way out to the hosts Read more»
Home loss for the 2021 champion on the opening day of the Swedish league. Read more»