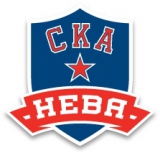 SKA Neva
Name in original language: СКА-Нева
Year of foundation: 2008
Colours: white,blue,red, light blue
Club status: active
Address: pr Dobrolyubova, 16 k. 2 lit. А
197198 St. Petersburg

Phone: +7 (812) 960 15 80
Fax: +7 (812) 960 15 82
Email: neva@ska.ru
WWW: SKA Neva
Did you find any incorrect or incomplete information? Please, let us know.
Season 2021-2022
This club in 2021-2022: VHL
Current roster
season 2021-2022
* no longer in the club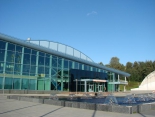 Adress: Stroitelnaya, dom 2
Republic of Karelia, Kondopoga
Phone: +7 (814-51) 78-308
Email: gruzdeva@kbk.onego.ru
from 2008 to 2013: HK VMF St. Petersburg
from 2013 to 2014: HK VMF Karelia
from 2014 to 2015: SKA-Karelia
from 2015 to present: SKA Neva
from 2008 to 2011: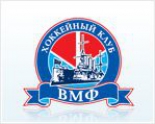 from 2011 to 2014: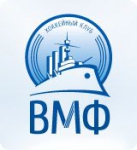 from 2014 to present: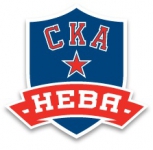 Sergei Pushkov will coach Neman
After two seasons Russian Sergei Pushkov is back on the bench of Neman Grodno where he led the team to title in 2014. Pushkov, 52, coached SKA-Neva St. Petersburg in the last seasons. In 2009 he earned a promotion to Elite Division with Belarus U18
(08 Apr 2016)
Sergei Pushkov to coach Karelia
VMF Karelia announces the appointment of Sergei Pushkov as new head coach, replacing Sergei Shendelev. Pushkov, 50, played for SKA from 1991 to 1995 before to coach in Belarus and Norway. Last season he worked as assistant coach at team Poland
(02 Nov 2014)
VMF will play in Karelia
Next October 14, the VHL game between VMF St. Petersburg and Sokol Krasnoyarsk will be played in the city of Kondopoga, Karelia.
"Karelia is waiting for arrival oh VMF. In 2001 in Kondopoga was built one of the best ice rinks in the North-West region, but hockey in the country was only at junior level. The Arrival of a such high-level team will be the best promotion of sport. I am sure that the number of children who want to play hockey to increase significantly. Karelia is a hockey region. Is building an ice arena in Petrozavodsk" said the Minister for Sports and Tourism of Karelia Alexander Voronov. Last season MHL team Silver Lion St.Petersburg played twice in Kondopoga. Both games was sold out.
(12 Sep 2012)
SKA names minor teams coaches
SKA St. Petersburg announces the coaches of its controlled teams: in VHL' VMF St. Petersburg the new coach is Anatoli Semyonov, last two seasons at MHL Silver Lions. Assisatent coach will be Andrei Andreyev, also coming from Silver Lions. Ilya Gorbushin will coach MHL's SKA 1946
(05 Jun 2012)
Titan Klin will be penalized
Not really a good debut for VHL newcomer Titan Klin. In their first game against VMF St. Petersburg the club alligned three not registered players: Dmitri Samarin, Igor Knyazev and Dmitri Demchenko. After examining the referee report, VHL has decided to cancel the result of the match, to count Titan as forfeited and consequently to penalize the club. On the ice Titan won the game 4-3 at overtime. Samarin scored a goal and served an assist
(14 Sep 2011)
Historic rosters:
Historic statistics:
Past results:
League standings:
Fast facts
season 2021-2022
SKA Neva participates in season 2021-2022: VHL
IIHF President expressed a clear position on the situation in Ukrainian hockey during a meeting with the Federation Read more»
Ted Brithen scored three goals when Rögle beat another Swedish team, Frölunda, in the first of two games in the Champions Hockey League semi finals. Red Bull München and Tappare were supposed to play in Münich but that game was canceled ... Read more»