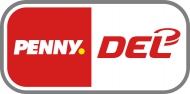 Wolfsburg meets Munich in DEL Finals
The DEL Semi-Finals saw some dramatic comebacks, but in the end the home teams advanced to the Finals. Wolfsburg secures its CHL spot for next season.
EHC München vs Kölner Haie 4-1
The first game of the series was a clear thing for München. With a 5-1 score they took advantage of a tired Haie team, that was not able to find the right emotional approach just two days after eliminating Berlin from the playoffs in a tight 7-game-series.
The Sharks however found their passion again in game 2 at home, when they returned the favour and sent home München by the same score. It should be the last win for them in the 2015/16 season. Game 3 and 4 went easily to München again and so Köln was faced with a do-or-die situation in game 5.
Toni Söderholm, Frank Mauer and Mads Christensen gave the Bulls a 3-1 lead after the first period. Everything seemed finally over, when Ryan Jones' second goal for the Sharks was matched again by Dominik Kahun early in the last period. But Köln kept fighting. Andreas Falk cut the lead in half with 12 minutes to go to set the stage for one of the most dramatic ends to a hockey game you can imagine.
The Sharks pulled goalie Gustaf Wesslau and with 34 seconds left on the clock Dragan Umicevic scored on a rebound during a 6-on-4 powerplay to even the game. Everyone's but Frank Mauer's mind were set for overtime, yet 11 seconds later he banged in the last shot of the game and sent München directly into the Finals without having to go via overtime.
Grizzlys Wolfsburg vs Nürnberg Ice Tigers 4-2
The Grizzlys dominated the first three games with scores of 6-2, 3-1 and 3-0 and the fact that Nürnberg could not beat Wolfsburg's netminder Sebastian Vogl for more than 130 consecutive minutes at one point was an alarm signal. The sweep was almost perfect when Gerrit Fauser, Brent Aubin and Christop Höhenleitner had established a 3-0 lead at the halftime mark in game 4.
Patrick Reimer's shorthander freed up the minds of the Ice Tigers. Matthew Murley added a second goal 7 minutes later and even the answer by Höhenleitner shortly after could not stop Nürnberg anymore. In the last period Kurtis Foster, Murley and Sasa Martinovic turned the game around to keep Nürnberg alive.
And they were not done yet. In game 5 Wolfsburg again had a 2-0 lead to start the last period, but Alexander Oblinger and Brandon Segal scored 30 seconds apart to force the game into overtime, yet one overtime should not be sufficient. It was Patrick Reimer on a breakaway at the 85:28 second mark, who made sure the series would come back to Nürnberg one more time.
Wolfsburg for sure had last year's series against Mannheim in mind, in which they blew a couple of 3-goal leads with the obvious result of getting eliminated, so they wanted to prove that they matured from last year. So they did today. Sebastian Furchner and Jimmy Sharrow got them yet another 2-0 lead, but today they reduced Nürnberg's offense to only one goal by former NHL superstar Dany Heatley in order to close the series with a 2-1 road win.
Since EHC München already got its CHL spot and the regular season runner-up Berlin has an A-license, the second B-license for the DEL will go to the Grizzlies now.
Current events
External links

Czech Rep.: Tipsport extraliga | 1.liga | 2.liga

Slovakia: Tipsport Extraliga | 1.liga

Sweden: SHL | HockeyAllsvenskan
Other: EBEL | Belarus | Croatia | Denmark | Estonia | France | Great Britain | Iceland | Italy | Latvia | Lithuania | MOL-liga | Norway | Poland | Romania | Serbia | Slovenia | Spain | NHL | AHL |
League standings
Game fixtures
League leaders
A new Extraliga and Vysshaya League are born aiming to increase competitiveness Read more»
The Champions Hockey League Board cancelled the Wild Card for Belarusian champion Read more»