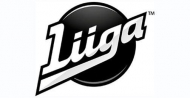 Tappara already through to Semis
The play-offs in Finland are taking a couple of unexpected turns. While the Pelicans are suddenly giving HIFK a hard time, Tappara could shake off Lukko earlier than expected.
IFK Helsinki vs Lahti Pelicans 3-2 (5-1, 3-0, 2-4, 2-3 OT, 2-1)
HIFK had been up 2-0 in the series quite fast and in an impressive way, but following those games it looks like Lahti does not want to play the role of IFK's cannon fodder. In game 3 in Helsinki they came back quickly from Jasse Ikonen's early go ahead goal and turned the game around with 4 unanswered goals.
Back home in Lahti for game 4 they even had to show comeback qualities twice as Corey Elkins and Yohann Auvitu kept bringing HIFK ahead. So it took the efforts of Joonas Hurri and Aleksi Rekonen to force the game into overtime, where they finally evened the series through Juhani Tyrväinen's goal 2:46 minutes after the face-off.
Yesterday in game 5 it was the same theme again. HIFK scores first (Tomi Tuomisto), Lahti equalizes (Janne Ritamäki) and HIFK goes ahead once more. But this time Ville Husso could turn away all other Pelicans shots so that Teemu Ramstedt's goal emerged as the game winner.
HIFK leads 3-2 now and will have to go through another fight in Lahti on monday to get their ticket to the Semis.
Kärpät Oulu vs TPS Turku 3-2 (1-2 OT, 6-1, 3-0, 1-2, 5-2)
Oulu is having more troubles with 7th placed TPS Turku than expected. A 3-0 shutout in game 3 was followed by another close loss in game 4 in Turku. Juuso Ikonen could score first for Kärpät, but TPS managed to come back with goals by Niklas Friman and Eric Perrin to tie the series.
Game 5 was dominated by Oulu again and especially by youngster Sebastian Aho, who could add three more points to his post season stats. After a second period in which TPS could equalize Oulu's 2-0 lead with two late goals, Kärpät pulled away in the last period to a 5-2 win. But expect TPS to fight back on monday.
TPS however needs to be more disciplined as three goals came on a powerplay, two of them even on 5-on-3 situations for Oulu.
Tappara Tampere vs Lukko Rauma 4-1 (3-0, 0-5, 1-0, 3-1, 5-3)
Groundhog day in Rauma. In the last two years their post season runs ended against, well, Tappara. Same this year, but earlier in any aspect. In the last years they at least made it to the Semi-Finals and they also gave Tappara a tougher fight.
In game 3 Kristian Kuusela's early goal was enough to beat Lukko as Tomi Karhunen could celebrate a shutout. Two days later it was a similar story in Rauma. Lukko's offense could only beat Karhunen once in the first period through Toni Koivisto. But as that goal was followed up by three Tappara goals (Veli-Matti Savinainen and twice Jere Karjalainen) the series went to a threatening 1-3 from Lukko's point of view.
And Tappara used its first matchpuck at home in Hakametsä, although it did not look like it after 2 periods. Peter Tiivola, Ilkka Mikkola and Ville Vahalahti had given Lukko a 3-1 lead to head into the last period, but Tappara came out flying. 4 goals in the last period gave Tampere the needed 5-3 win. Youngster Patrick Laine picked up 3 points in the game to become the game-winner.
JYP Jyväskylä vs SaiPa Lappeenranta 3-2 (4-1, 4-2, 1-2, 4-1, 2-3)
SaiPa is slowly arriving in this series, but the question remains if this might have come a bit too late. After 2 opening losses, they won the third game 2-1 in Jyväskylä after coming back from a 1-0 deficit in the first period.
Game 4 was a clear thing again for JYP taking the road game with 4-1. Darryl Boyce and anssi Löfman picked up 2 points. Despite that SaiPa is not done yet with the playoffs. In game 5 they came back from a 1-0 deficit once more and came up with a 3-2 win.
On monday they will have the chance to even the series at home in Lappeenranta.
Current events
External links

Czech Rep.: Tipsport extraliga | 1.liga | 2.liga

Slovakia: Tipsport Extraliga | 1.liga

Sweden: SHL | HockeyAllsvenskan
Other: EBEL | Belarus | Croatia | Denmark | Estonia | France | Great Britain | Iceland | Italy | Latvia | Lithuania | MOL-liga | Norway | Poland | Romania | Serbia | Slovenia | Spain | NHL | AHL |
League standings
Game fixtures
League leaders
Home loss for the 2021 champion on the opening day of the Swedish league. Read more»
The SC Bern defender Beat Gerber played his 1168th NL game on Friday. Read more»