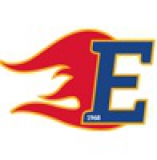 Snackpoint Eaters Geleen
Year of foundation: 1968
Colours: Red, White, Blue
Club status: active
Address: VJB Smoke Eaters
Stationstraat 36
6191 BE Beek
Phone: +31 6 16 47 947 2
Email: info@eaters.nl, jfredrix@eaters.nl
Did you find any incorrect or incomplete information? Please, let us know.
Season 2023-2024
Current roster
season 2023-2024
* no longer in the club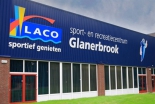 Adress: Kummenaedestraat 45
6165 BT, Geleen
Phone: +31 (046) 474 69 88
Email: glanerbrook@laco.eu
Capacity: 1200
Opened in: 1968
from 1968 to 1984: Smoke Eaters Geleen
from 1984 to 1985: Data Union Geleen
from 1985 to 1988: Smoke Eaters Geleen
from 1988 to 1991: Intercai Geleen
from 1991 to 1994: Meatpoint Eaters Geleen
from 1994 to 1995: Hatulek Eaters Geleen
from 1995 to 1996: Smoke Eaters Geleen
from 1996 to 1997: Datak Eaters Geleen
from 1997 to 1998: Smoke Eaters Geleen
from 1998 to 1999: Cema Eaters Geleen
from 1999 to 2013: Ruijters Eaters Geleen
from 2013 to 2014: Noptra Eaters Geleen
from 2014 to 2018: Laco Limburg Eaters Geleen
from 2018 to 2020: Microz Eaters Limburg
from 2020 to present: Snackpoint Eaters Geleen
from 1999 to 2013: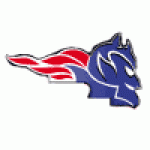 from 2013 to 2015: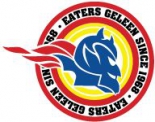 from 2015 to present: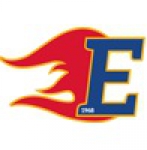 National Cup assigned in Netherlands and Spain
CH Jaca has brought home the Copa del Rey (Spanish National Cup) by beating 2-1 trophy holder Txuri Urdin with 2 goals by Canadian Frédérik Diséi in the final played at Valdemoro rink. It's the 15th Cup for Jaca, the biggest winner of the competition. In the semifinals, Jaca easily won 5-0 against Majadahonda, while regular season champion Txuri Urdin won 4-2 against FC Barcelona
With four goals and three assists veteran Marco Postma was the undisputed protagonist of Dutch Cup final, played at Eindhoven Icerink: his team Heerenveen Flyers trashed 8-1 Limburg Eaters in front of 1300 spectators to grab second consecutive trophy, a revenge after losing the Supercup to Eaters at the start of the season
(23 Jan 2017)
Fan brawl in Geleen
The final round robin match in the Larry van Wieren Cup had to be abandoned at the 45 minute mark after a brawl in the stands had broken out. According to IJshockey the atmosphere inside the arena had been unpleasent for some time and a hit finally set things off. The father of ref Ramon Sterkens and Eindhoven back-up goalkeeper Michael Sterkens was hit that set both of them off, Ramon tried to get off the ice to help his father, while Michael climbed up onto the glass. The NIJB gave the victory to Eindhoven who was leading 5:1 at the time. Both Eindhoven and Geleen will see each other in the Finals next weekend.
Video of the fight can be seen here
(17 Mar 2014)
Geleen Eaters averted bankruptcy
Geleen Eaters has a victory on the road to a financially stable future.
The attempt by the Tax Foundation to file for insolvency by was rejected by the court.
As reported in a press release, the club itself calls it "a first small success" in the fight against the tax and for survival. "The board is behind the scenes working on finding a permanent solution and, supported by this success, confident that they come out of this situation." said the release
(16 Jan 2013)
Historic rosters:
Historic statistics:
Past results:
League standings:
Fast facts
season 2023-2024
Snackpoint Eaters Geleen participates in season 2023-2024: Be-Ne Liga
Cardiff Devils won by one-goal-difference against home side Grenoble and advances to the Continental Cup Superfinals along with Nomad Astana Read more»
Kazakh champion closes the Continental Cup semifinals round with a perfect record, by beating HK Zemgale in the last game Read more»