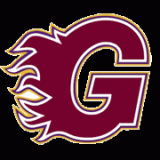 Guildford Flames
Short name: Guildford
Year of foundation: 1992
Colours: blue,white,red
Club status: active
Address: Guildford Flames Ice Hockey Club
Guildford Spectrum
Parkway
Guildford
Surrey GU1 1UP
Phone: +44 01483 452244
Fax: +44 01483 443373
Email: kirk@guildfordflames.com
WWW: Guildford Flames
Did you find any incorrect or incomplete information? Please, let us know.
Season 2023-2024
Current roster
season 2023-2024
* no longer in the club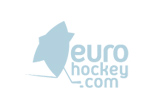 Adress: Guildford Spectrum
Parkway, Guildford,
Surrey, GU1 1UP
Phone: +44 01483 44 33 22
Email: info@guildfordspectrum.co.uk
Capacity: 2200
Opened in: 1993
Founded in October 1992, the team played for many years in the British National League. Following its dissolution at the end of the 2004/5 season, they have transferred to the English Premier Ice Hockey League for the 2005/2006 season and clinched the league title in February 2006 after defeating reigning champions Milton Keynes Lightning on their own ice.
The retired numbers at the Guildford Flames are:
3 Stan Marple
10 Ryan Campbell
11 Fred Perlini
9 Terry Kurtenbach
15 Andy Spark
Notable players:
Season 2009/10
English Premier Cup
Season 2007/08
English Premier League Champions
Season 2006/07
English Premier Cup
Season 2005/06
English Premier League Champions
Season 2003/04
British National League Play-off Champions
Season 2000/01
Christmas Cup Winners
British National League Champions
British National League Play-off Champions
Season 1998/99
Benson & Hedges Plate Winners
Season 1997/98
British National League Southern Conference Winners
British National League Winners
British National League Play-off Champions
Season 1996/97
Benson & Hedges Plate Winner
League winners:
from 1992 to present: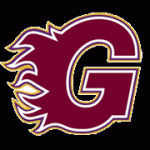 Historic rosters:
Historic statistics:
Past results:
League standings:
Fast facts
season 2023-2024
Kaunas City celebrate the qualification to the second round of Continental Cup with a ten-goals victory over Skautafelag Rejkyavik Read more»
Estonian champion wins KHL Zagreb ensuring first place for the home team Read more»