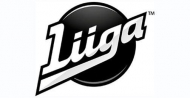 IFK and JYP aiming for a sweep
The first playoff weekend in Finland's Liiga has seen Helsinki and Jyväskylä going 2 for 2. Kärpät and Tappara however had to deal with a first setback on the way to the title.
Helsinki IFK vs Lahti Pelicans 2-0 (5-1, 3-0)
HIFK has now played two very consistent regular seasons in a row and they seem more than ready to go for the cup this year. And Lahti happens to be the first victim on the way. Helsinki did not let anyone think the Pelicans might have a chance. In game 1 HIFK had five different goal scorers combining for a 5-1 victory, another game in which HIFK used the deepness of their roster.
Same thing a day later in Lahti. Only Jasse Ikonen collected two points in a 3-0 shutout for goalie Ville Husso, who has now 43 saves out of 44 shots faced in the playoffs. All three goals came on the first three powerplays of the game, so the special teams also seem to be prepared for playoff hockey.
Kärpät Oulu vs TPS Turku 1-1 (1-2 OT, 6-1)
The weekend started with a little shock to Northern Finnish hockey fans. What was planned as the next cruise to the Championship started on a bumpy road. After half an hour Francis Pare got Turku in the lead against the heavily favoured Oulu team. It took Kärpät 30 regulation time shots to finally get the equalizer with 4 minutes left on the clock to force overtime. But 2 shots later for Turku Kalle Kaijomaa beat Oulu goalie Sami Rajaniemi for the game-winner.
On Saturday TPS had to pay for tickling the ermines. Kärpät already decided the game with 3 goals in the first period and added 3 more afterwards for a 6-1 win to tie the series at 1-1. Youngster Sebastian Aho proved with 2 goals and 3 points that his point-per-game performance during regular season was not a fluke.
Tappara Tampere vs Lukko Rauma 1-1 (3-0, 0-5)
This seems to become the series of shutouts. In game 1 it was Tomi Karhunen's big day blanking the Lukko offense with 37 saves. Karhunen knows the way to the final from last year, when he was backstopping Oulu. Stephen Dixon, Veli-Matti Savinainen and Jere Karjalainen secured the goals in a 3-0 home win.
The next day Rauma returned the favour with a shutout for Ryan Zapolski. He just needed 18 saves though. Turo Asplund contributed with 2 of the 5 Lukko goals, while Toni Koivisto had a hand in all of the first three goals.
JYP Jyväskylä vs SaiPa Lappeenranta 2-0 (4-1, 4-2)
The first game on Friday was a pretty one-sided affair. By the end of the second period JYP had established a 4-0 lead, two of the goals came from Mika Lahti. Sami Venäläinen could only come back with one goal for SaiPa and so Lappeenranta was under pressure the next day in their home game.
And game 2 started better indeed. After Mikko Kalteva scored first for JYP after 2:29 minutes only, SaiPa managed to turn the game around before the first break through Brett Carson and Elmeri Kaksonen. But at the half time mark Petr Hubacek evened that out for the guests and in the last period Jani Tupurainen and Miika Lahti pulled away for JYP to a 4-2 victory to set the series to 2-0 in JYP's favour.
Current events
External links

Czech Rep.: Tipsport extraliga | 1.liga | 2.liga

Slovakia: Tipsport Extraliga | 1.liga

Sweden: SHL | HockeyAllsvenskan
Other: EBEL | Belarus | Croatia | Denmark | Estonia | France | Great Britain | Iceland | Italy | Latvia | Lithuania | MOL-liga | Norway | Poland | Romania | Serbia | Slovenia | Spain | NHL | AHL |
League standings
Game fixtures
League leaders
After last year's postponement, the first edition of international tournament will be assigned in Latvia Read more»
Fall in love with a new sport by reading our in-depth explanation for why every sports fan should appreciate the entertainment of ice hockey. Read more»