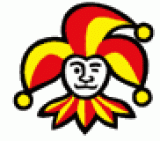 Jokerit
Name in original language: Jokerit HC Oyj
Year of foundation: 1967
Colours: yellow, red, blue
Club status: active
Address: Jokerit HC Oyj
Areenankuja 1
00240 Helsinki
Phone: +358 0204 1990
Fax: +358 0204 1992
Email: jokerit@jokerit.com
Did you find any incorrect or incomplete information? Please, let us know.
Season 2023-2024
Current roster
season 2023-2024
* no longer in the club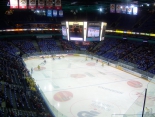 Adress: Hartwall Areena
Areenakuja 1
00240 Helsinki
Phone: +358 (0)204 19 97
Capacity: 13506
Opened in: 1997
Retired Numbers
5 - Esa Tikkanen
17 - Jari Kurri
24 - Waltteri Immonen
91 - Otakar Janecký
Notable players:
Champions '73, '92, '94, '96, '97European Champions '95, '96
League winners:
from 1900 to present: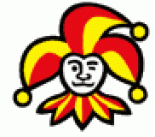 Jokerit Helsinki will play in Mestis
Jokerit Helsinki has passed the licensing process and next season will play in Mestis, after one-year hiatus following club's exit from KHL
Jokerit will replace Peliitat Heinola, left without a Mestis license due to financial problems.
In total 13 clubs will play in the Finnish 2nd League
(03 May 2023)
Dinamo Minsk - Jokerit not to be played today
The KHL game between Dinamo Minsk of Belarus and Jokerit of Finland will not be played today.
Players of the Finnish team had received death threats so they decided not to travel to Belarus.
(03 Sep 2020)
Fasel: "KHL should suspend playoffs"
President of the International Hockey Federation Rene Fasel called on the KHL to suspend the season due to the coronavirus pandemic.
"Would it be fair to stop the season in the KHL? Yes.In other championships, games are suspended or cancelled. There are two clubs in Switzerland, including Lugano, which are located near the border of Italy. They were not allowed to play. And the Swiss League decided to suspend the championship. Once again, it is very important to protect the population, the people.We will be realistic." said Fasel to Ria Novosti Agency after Finnish club Jokerit Helsinki announced the withdrawal from the KHL playoffs.
(15 Mar 2020)
Geoff Platt named Player of the Year in Belarus
Forward Geoff Platt, recently signed with Avtomobilist Yekaterinburg from Jokerit, was named Player of the Year by Belarusian journalists. The Canadian born Platt, who had Belarusian citizenship since 2013, received 367 votes, finishing ahead of Dinamo Minsk defender Kristian Khenkel (190) and Yunost Minsk forward Mikhail Stefanovich (115)
(15 Jul 2019)
JCWC starts in Sochi
On the first day of the 2018 Junior Club World Cup Jokerit of Finland beat Chinese club KRS 5-1. Loko of Russia got a 4-2 win over the Canadian team Ottawa Capitals.
(18 Aug 2018)
Longest KHL game ever
Jokerit beat CSKA in Moscow in the 8th period to stay in the KHL playoffs. Mika Niemi scored the winner at 142:09 but CSKA still leads the series 3-2.
(22 Mar 2018)
Junior Club World Cup quarter finals
The group stage of the JCWC in Yekaterinburg ended today. The quarter finals will be played on Thursday: Avto Yekaterinburg - MODO Hockey, Red Army Moscow - Jokerit, HC Davos - HC Ocelari Trinec and Snow Leopards Astana - HK Riga.
(22 Aug 2017)
KHL schedule announced
The KHL schedule for 2015-16 can now be found in our games database.
(30 Jun 2015)
Jokerit back at Spengler Cup
Jokerit Helsinki will be the sixth partecipant in next Spengler Cup, from 26 to 31 December in Davos. Finnish team played also last season, when finished without victories.
(09 Jun 2015)
New KHL record for goals scored
Steve Moses of Jokerit scored his 36th KHL goal of the season. No player has scored more than 35 before. See Goals leaders by season here.
(19 Feb 2015)
Historic rosters:
Historic statistics:
Past results:
League standings:
Fast facts
season 2023-2024
Cardiff Devils won by one-goal-difference against home side Grenoble and advances to the Continental Cup Superfinals along with Nomad Astana Read more»
Kazakh champion closes the Continental Cup semifinals round with a perfect record, by beating HK Zemgale in the last game Read more»