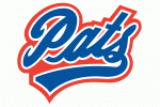 Did you find any incorrect or incomplete information? Please, let us know.
Season 2020-2021
This club in 2020-2021: WHL
Current roster
season 2020-2021
* no longer in the club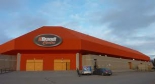 Adress: 1700 Elphinstone Street
P.O. Box 167
Regina, Saskatchewan
S4P 2Z6
Canada
Phone: +1 (306) 781-9200
Email: info@evrazplace.com
Capacity: 6136
Opened in: 1977
The Regina Pats are the oldest major junior hockey franchise in the world that have continuously operated from their original location and use the same name. They began operations in 1917. They were originally named the Patricias, after Princess Patricia of Connaught, the granddaughter of Queen Victoria and daughter of the Governor General (the Duke of Connaught). The team name was also associated with Princess Patricia's Canadian Light Infantry, to the point that Pats sweaters still bear the regimental crest as a shoulder patch. In 1923, the team's name was shortened to the Pats. The Pats won Canadian junior championships in 1925 and 1930, as well as in 1928 when they were known as the Regina Monarchs. During World War II, the team remained dormant but was re-organized in 1946. In 1968, the Pats returned to the Saskatchewan Junior Hockey League. They won the league title in 1969. In 1970, the Pats jumped to the Western Hockey League and left the SJHL. In their place the Regina Blues were formed as their farm team in the SJHL. The Blues folded in 1982.
from 1970 to present: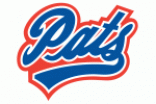 Historic rosters:
Historic statistics:
Past results:
League standings:
Fast facts
season 2020-2021
Regina Pats participates in season 2020-2021: WHL
Home loss for the 2021 champion on the opening day of the Swedish league. Read more»
The SC Bern defender Beat Gerber played his 1168th NL game on Friday. Read more»