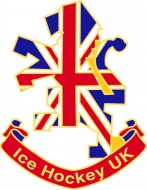 Great Britain U20 disqualified
The International Ice Hockey Federation has disqualified Great Britain's U20 national team from the 2014 IIHF Ice Hockey U20 World Championship Division I Group B due to the use of an ineligible player.
Defenceman
Adam Jones
played for Great Britain in the tournament held in Dumfries, Great Britain.
Following the tournament it was discovered that he has dual citizenship (CAN/GBR) and was entered on the team despite not being eligible according to the IIHF Statutes & Bylaws because he didn't play long enough in Great Britain after his 12th birthday.
To apply for eligibility to represent a country, the responsible IIHF Member National Association needs to declare among other information all citizenships of its players when entering the team and submit an application with all related evidence to the IIHF for players with multiple citizenships. Ice Hockey UK failed to do both when entering the team for the 2014 IIHF Ice Hockey U20 World Championship Division I Group B.
According to IIHF Bylaw 406.2 "the player and the Member National Association registering a player for an IIHF championship, Olympic competition or qualification to these competitions are at all times fully responsible for the player's eligibility with all the disciplinary consequences for the Member National Association and the player."
In accordance with IIHF Bylaw 406.2.2, Great Britain has therefore been disqualified from the event and will be ranked in sixth place after having originally finished in fifth place. Therefore Great Britain, in place of Japan, will be relegated to the 2015 IIHF Ice Hockey World Championship Division II Group A.
"This was an unfortunate but genuine and honest mistake which was realised when the player was selected to play for GB U18s,"
Ice Hockey UK's interim chairman Jim Anderson said in a statement.
"In future IHUK will double its due diligence on players who are chosen for GB squads."
Current events
External links

Czech Rep.: Tipsport extraliga | 1.liga | 2.liga

Slovakia: Tipsport Extraliga | 1.liga

Sweden: SHL | HockeyAllsvenskan
Other: EBEL | Belarus | Croatia | Denmark | Estonia | France | Great Britain | Iceland | Italy | Latvia | Lithuania | MOL-liga | Norway | Poland | Romania | Serbia | Slovenia | Spain | NHL | AHL |
League standings
Game fixtures
League leaders
After three-years-hiatus, the Asia League was back and Korean team add another title Read more»
In late Spring, 2023, the International Ice Hockey Federation will host the 86th Men's Ice Hockey World Championships. The competition is easily global ice hockey's biggest event, with hundreds of thousands of fans traveling for each world championship finals event. ... Read more»