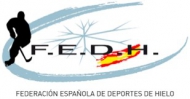 Spanish season review
Season was dominated by Escor Bakh Vitoria, winner of all titles.
The ice hockey season in Spain ended in Barcelona, where 4 teams fought for the last title, the Spanish Cup (Copa del Rey). FC Barcelona, Txuri Urdin, Puigcerdà and Escor-Bakh were in the Final Four, while Majadahonda's and Jaca's seasons were over.
Escor-Bakh won its 2nd national title in a row after defeating Puigcerdà in four games, and its first Copa del Rey, completing a perfect season with 3 titles. It all started in September. The club from Vitoria faced a struggling Jaca team in the Spanish Super Cup, crushing its rival in two games (1-9, 6-2). The league champions added 7 players to the roster, including ex Barcelona defenses Kulikov and Engström plus Finnish Kari Saikko. Meanwhile, Jaca lost its main sponsor and started a really difficult season for a team that is a reference in the ice hockey scene in Spain. Lots of young players left Strauss as the only veteran foreign star of the team.
Puigcerdà, the pretender this season, ended in second position both in Spanish League and Cup. Further than that, the games between them and the champions, Escor-Bakh, were spectacular, with lots of intensity and many physical plays. A new rivalry was born this year in Spain between these two teams, and it looks like it will continue next year. Jan Simko, the fastest player in the league, dominated the games and ended the season in the highest position of the inidividual stats table with 56 points in only 18 GP.
The surprising team role in the first half of the season was taken by FC Barcelona. Although they lost the first game of the season, Barcelona was able to compete with Escor-Bakh. Then they won in one of the hardest rinks of the league, Puigcerdà, and hammered Jaca at home. A great start turned into a disastrous ending. Barcelona looked like a lock team for the Playoffs, but Jaca, which added Boudreault and Palacín, conquered the 4th spot of the table thoughout the last 6 weeks of the regular season.
Txuri Urdin kept most of the players and added a few youngsters. Thanks to Patrick Fuentes and Miroslav Fiser, Txuri was always a difficult opponent. In fact, they won several games against Puigcerdà and made Escor Bakh sweat blood in order to get the points from the capital city of Gipuzkoa.
Finally, Majadahonda, with Alex Pedraz as its leader, ended the season in the last position of the standings and didn't make the Spanish Cup Final Four. As Pedraz explained to us in the interview made several weeks ago, the project of his team is purely based on young national players. They are willing to improve but Majadahonda will need a couple of years to be competitive with the current roster.

Czech Rep.: Tipsport extraliga | 1.liga | 2.liga

Slovakia: Tipsport Extraliga | 1.liga

Sweden: SHL | HockeyAllsvenskan
Other: EBEL | Belarus | Croatia | Denmark | Estonia | France | Great Britain | Iceland | Italy | Latvia | Lithuania | MOL-liga | Norway | Poland | Romania | Serbia | Slovenia | Spain | NHL | AHL |
League standings
Game fixtures
League leaders
Kaunas City celebrate the qualification to the second round of Continental Cup with a ten-goals victory over Skautafelag Rejkyavik Read more»
Estonian champion wins KHL Zagreb ensuring first place for the home team Read more»