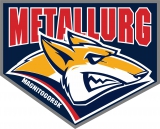 Metallurg Magnitogorsk
Name in original language: Металлург Магнитогорск
Year of foundation: 1955
Colours: blue, white, red
Club status: active
Address: Pr. Lenin, 97
455000 Magnitogorsk, Russia
Phone: +7 (3519) 49-83-00
Email: office@metallurg.ru
Did you find any incorrect or incomplete information? Please, let us know.
Season 2023-2024
This club in 2023-2024: KHL
Current roster
season 2023-2024
* no longer in the club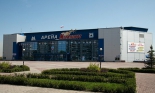 Adress: Pr. Lenin, 105
Magnitogorsk, Chelyabinsk Oblast
Russia
Phone: +7 (3519) 498-310
Email: office@metallurg.ru
Capacity: 7700
Opened in: 2007
from 1955 to 2013: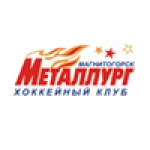 from 2013 to present: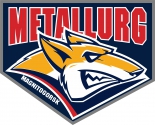 Coronavirus outbreak in Barys Nur-Sultan
The KHL regular championship match between Barys and Dinamo Riga, scheduled for September 18, will be postponed due to the outbreak of coronavirus in the Kazakh team.
The team was quarantined, and the KHL postponed six matches involving the team to a later date.
The press secretary of the club Yevgeny Akmanov told all the team members are asymptomatic, therefore, during the quarantine, everyone was sent home, but at the same time are under constant supervision of the medical headquarters.
The club hopes that everyone will soon get better, the team will continue to play in the KHL and this situation will not happen again, and the postponed matches, in agreement with the rivals, will be able to be held at a later date.
Relocation of the club to Russia is not currently being discussed, although it was considered before the start of the season.
(17 Sep 2020)
Medveščak earns an important win
Medveščak Zagreb defeats Magnitogorsk 4-1 and chases Jokerit Helsinki at the head of the Bobrov division after three consecutive scores and an empty net goal. It is the fifth consecutive win for the team from the Croatian capital, after five consecutive losses at the beginning of the tournament.
(02 Oct 2015)
KHL schedule announced
The KHL schedule for 2015-16 can now be found in our games database.
(30 Jun 2015)
Sergei Zvyagin named new goalies coach at Metallurg
Former goalie Sergei Zvyagin is the new goaltenders coach of Metallurg Magnitogorsk. He replaced Swedish Tomas Bjuhr, whose contract was terminated by mutual consent. After retiring Zvyagin worked as goalies coach at Barys Astana
(30 Jan 2015)
Valeri Karpov passed away
Former Russian player Valeri Karpov died at 44 for the consequences of a domestic incident (a bad fall down the stairs) suffered last July. After two months in coma, Karpov suffered three operations, but was never able to recover. In September was transported from Chelyabinsk to Berezovsky, to follow specific rehabilitation in a hospital.
Drafted by Anaheim, Karpov played 76 games in NHL and 523 in Soviet/Russian League with a title in 1999 with Metallurg Magnitogorsk. He won a World Championship in 1993 and a silver in 2002 with Russia. He was inducted into the Russian and Soviet Hockey Hall of Fame in 1993. Before the accident, Karpov signed as Chelmet Chelyabinsk assistant coach
(10 Oct 2014)
Evgeny Koreshkov left Metallurg Magnitogorsk
Metallurg Magnitogorsk terminated the contract with Mike Keenan's assistant coach Evgeny Koreshkov by mutual consent of the parties. Koreshkov worked at the club since March. Previously, he led the Magnitogorsk MHL Steel Fox, which in 2010 became the winner of the regular season and the Cup Kharlamov.
"We terminated the contract with the club by mutual agreement. I need to focus on WJC U20 Championship, so I'll spend a lot of time in the national team. We decided it would be more correct to prioritize the work with the national team" said Koreshkov
(13 Nov 2013)
Jan Marek honoured in Magnitogorsk and Prague
Czech forward Jan Marek, died in Lokomotiv Yaroslavl's plane crash, had his jersey #15 retired by Metallurg Magnitogorsk during a ceremony at Romazan Tournament, currently helding at Metallurg Arena. Marek played in Magnitogorsk from 2006 to 2010.
In Prague, the City Council decided to dedicate a street to the three Czech players died in the crash: along with Marek, also Karel Rachunek and Josef Vasicek will have a street with their name
(29 Aug 2012)
Magnitogorsk beat Nizhny Novgorod
Metallurg Magnitogorsk was down 2-0 and 3-1 against Torpedo Nizhny Novgorod in today's pre-season game in Füssen, but managed to get back to win 4-3. Denis Platonov scored the winner at 57:45.
(28 Jul 2012)
Russia adds Yevgeny Biryukov and officially ask Ilya Brizgalov to join team
To replace Alexei Emelin, who suffered a shoulder injury during the game against Germany, Russian coach Zinetula Bilyaletdinov calls Metallurg Magnitogorsk defender Yevgeny Biryukov. Bilyaletdinov also confirms he talked last night with Philadelphia Flyers goalie Ilya Brizgalov, after his team was eliminated in NHL playoffs. Brizgalov didn't confirm his partecipation but Bilyaletdinov comments: "I still need to talk with him"
(09 May 2012)
Kazakhstan adds Sokolov in the staff
Former national team captain Andrei Sokolov was called by Kazakhstan Federation to complete the coaching staff for the upcoming World Championship as assistant coach. Soikolov is currently assistant coach at Metallurg Magnitogorsk, where he spent almost all career as player
(04 Apr 2012)
Historic rosters:
Historic statistics:
Past results:
League standings:
Fast facts
season 2023-2024
Metallurg Magnitogorsk participates in season 2023-2024: KHL
Cardiff Devils won by one-goal-difference against home side Grenoble and advances to the Continental Cup Superfinals along with Nomad Astana Read more»
Kazakh champion closes the Continental Cup semifinals round with a perfect record, by beating HK Zemgale in the last game Read more»