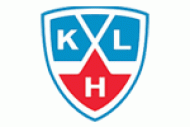 KHL Eastern Conference Preview
The quarterfinal pairings are set for the 2013/14 KHL Eastern Conference playoffs. After 54 games each team has played, the whole season comes down to these games.
Eight teams in the East are set for the playoffs. The best teams from the Eastern part of the KHL are ready to commence their playoff campaign on their way to the Finals. But it's only one thing they're all craving for - the Gagarin Cup.
Metallurg Magnitogorsk - Admiral Vladivostok
Metallurg entered the playoffs as the Eastern Conference leader and will have to compete with the league's newcomers - Admiral. Surprisingly or not, the Far Eastern team made the playoffs in their first season in spite of departures of some of their key players - solid defensemen Anton Poleshchuk (Avangard) and Mathias Porseland (Vityaz) and classy scorer and captain Enver Lisin (CSKA) being the most important.
Nothing needs to be said about Magnitogorsk. They're a solid, offensive team looking to score a lot and neutralize the opponent in the neutral zone keeping them at bay. Sure having Chris Lee on the injury reserve can't help. Lee is their top defenseman with 31 points this season, and more importantly +18 on the ice, only behind Viktor Antipin with +27. League's best offense Mozyakin-Kovar-Zaripov accumulated 205 points thus far in the season, 82 of those points being goals.
In two games this season these two played against each other, the home team won. Admiral were better in Vladivostok 2:1, while Metallurg hammered the opposition 4:1. Both teams ended the regular season with three wins in a row, both at home.
What's for goalies, Vasily Koshechkin of Metallurg looks like a fort in net, allowing only 1.88 goals on average per game. Evgeny Ivannikov on the other side does merely as well with 1.98 GAA, but Koshechkin has had 9 shutouts, breaking the league's record.
Key players:
MMG - Sergei Mozyakin - top scorer and the hottest scorer in the last six games, having scored 4 goals.
ADM - Felix Schutz - Felix got the edge over Ivannikov as he comes back to life lately in terms of scoring and will probably have to be the leader in the games to come.
Key factor:
DEFENCE - let's be blunt - defence wins championships, and that is one part Admiral might be most vulnerable at. Metallurg are a highly offensive team, while Admiral's defence should step up for a more convincing game in order to surpass the Eastern leader.
Barys Astana - Avtomobilist Ekaterinburg
For some time, not so long ago, people used to say: "The KHL is the only place in the world where Traktor beats an Automobile." Well, not anymore. Traktor is well behind, while Avtomobilist made the playoffs and are looking forward to meeting Barys of Kazakhstan.
Despite Barys being a superpower this season, like in the previous pairing, the home team won in each of their head-to-head games this season. Actually, they hammered the visitor. Avto took the 6-2 win in Ekaterinburg, while Barys stroke back 7-2 in Astana.
The only key departure for Barys was that of Josh Gratton in mid-December, but they managed to bring Zach Hamill from the AHL to strengthen the offense and Kristian Kudroc to tighten up the defence. Though Hamill only had 3 points in 13 games. Kudroc is currently on injury reserve indefinitely, but that won't mean much. Barys are quality enough. Avtomobilist are an average KHL team that could pose a threat to any opposing sides and surprise in this series. Their main strength is their defence, while they put some more depth in their offense with the arrival of Nikita Vyglazov from Novokuznetsk, just before the trade deadline. Jakub Kovar's goaltending has been solid, but he'll have to explode in these games to come and save the net while Bochenski, Dawes, Boyd or Starchenko will come down heavily on him.
Key players:
BAR - Bochenski-Dawes-Boyd - his line has it all: speed, versatility, balance and goal scoring instinct. If Barys are to go down the aisle long term, this is the line to bring them there.
AVT: Sami Lepistö - well, this guy is experienced in the NHL and in Europe. Being offensive minded helps the offense a lot and moves the puck well, but also steps up before the net cutting down promising opposing chances.
Key factor: Again it's defence and again it's the lower seeded team's. Barys will come down in numbers, Avtomobilist are those to seek their opportunities on breaks.
Ak Bars Kazan - Sibir Novosibirsk
Sibir finished sixth, their best overall record in the KHL thus far. 29 wins from 54 games. Ak Bars on the other hand were dominant in the standings, leading a battle with Barys who takes #1 before Metallurg emerged and dealt with the problem.
Going head-to-head they're tied at 1 once again. Looking solely at the H2H stats, all the series should be highly evenly matched and it wouldn't surprise anyone if all of them went to 5+ games to determine the winner.
This series will be all about the netminders. Konstantin Barulin on one side and Mikko Koskinen on the other. Koskinen was more solid - only 1.70 goals per game allower and a high 93.9 SVS% together with 3 shutouts. Barulin had 5, but also allowed 2.06 goals. Sibir were better ending the season with 4 wins in 6 games, while Bars obviously played more relaxed having secured a high spot in the standings.
Alexander Burmistrov leads the Kazan side with 37 points (10+27) followed by Tim Stapleton with 33 (16+17). The Finnish connection in Novosibirsk seems to be working perfectly. Jori Lehtera snapped up 44 points this season and Jonas Enlund 33, the two being most effective against the opposition defences.
Key players:
AKB - Konstantin Barulin - When he's playing well Ak Bars win and have nothing to be afraid of.
SIB - Mikko Koskinen - Another goalie, probably among the best in the league, in the top 5 to be exactly.
Key factor: Offensive productivity - Whoever manages to break through the goalies first or score early might take the edge in every game. With goaltending like these two have, every goal counts as double.
Salavat Yulaev Ufa - Torpedo Nizhniy Novgorod
Salavat and Torpedo ended the season with the same number of points - 94. After finishing so high, both of these teams are expected to put up a proper fight and drag on with it until the last drop of blood.
Salavat are productive both ways - Kirill Koltsov scored 11 goals as a defenceman, while the leading forward has the same number of goals. Igor Mironov and Teemu Hartikainen are also a threat for any defence. As for goalies, Salavat have a bunch but it's expected they'll play either Andrei Vasilevsky or Alexei Volkov. Looking at Vasilevsky's numbers he should get the edge - 92.3 %, 2.21 GAA and 3 shutouts.
In Torpedo's defence they have Juuso Hietanen, an offensive minded defenceman and a good assister, and down the ice can count on Sakari Salminen (18+29), Wojtek Wolski (19+19) and Jarkko Immonen (14+24). Georgy Gelashvili is expected to stand between the pipes over Vitaly Koval. Gelashvili goes as low as 1.60 GAA, 93.9 SVS% and 5 shutouts. Impressive numbers.
Key players:
UFA - Kirill Koltsov - When this guys steps up in the game, the offense feels more relaxed playing so they're prone to score more often. Also he's a great distributer and eases the job in the offensive zone.
TOR - Defence - Torpedo's defence is more than just solid and together with Gelashvili in the mood, they can make anything happen. They'll for sure be quite tough to beat.
Key factor: Powerplay - The special teams value now the most. And Torpedo is 4th in the KHL when playing with a man up. Salavat is only 14th. In a close series like this, powerplay units could be the turning factor.
The playoffs in the Eastern Conference start Saturday, March 8th and continue these dates: March 8, 9, 11, 12 and if necessary 14, 16 and 18.
Current events
External links

Czech Rep.: Tipsport extraliga | 1.liga | 2.liga

Slovakia: Tipsport Extraliga | 1.liga

Sweden: SHL | HockeyAllsvenskan
Other: EBEL | Belarus | Croatia | Denmark | Estonia | France | Great Britain | Iceland | Italy | Latvia | Lithuania | MOL-liga | Norway | Poland | Romania | Serbia | Slovenia | Spain | NHL | AHL |
League standings
Game fixtures
League leaders
After a 4-years hiatus, a Kazakh club could be back in Russian Second League Read more»
In late Spring, 2023, the International Ice Hockey Federation will host the 86th Men's Ice Hockey World Championships. The competition is easily global ice hockey's biggest event, with hundreds of thousands of fans traveling for each world championship finals event. ... Read more»