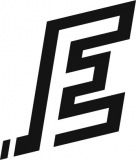 HC Energie Karlovy Vary
Short name: Karlovy Vary
Name in original language: HC Energie Karlovy Vary
Year of foundation: 1932
Colours: green, white, black
Club status: active
Address: KV Arena
Západní ulice 1812/73
360 01 Karlovy Vary
Phone: +420 359 909 116
Email: hokejkv@hokejkv.cz
Did you find any incorrect or incomplete information? Please, let us know.
Season 2023-2024
Current roster
season 2023-2024
* no longer in the club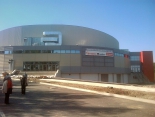 Adress: Západní ulice 1812/73
360 01 Karlovy Vary
Phone: +420 359 909 115
Email: info@kvarena.cz
Capacity: 6000
Opened in: 2009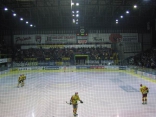 Capacity: 4680
Opened in: 1975
After a brief spell in top division in 50s, the club has faced serious problems on and off the ice. Poor stadium condition and, lack of finances and interest in ice hockey saw Karlovy Vary drop all the way down to the regional league. New owners took over in 1989, found new, strong sponsor and climbed up to 1. liga. In 1997 Vary entered Extraliga due to a purchase of rights from struggling Olomouc. Long years of waiting for playoff rounds ended in 2007 and the club has enjoyed back to back participation in finals, winning the title in 2009 and moving to brand new arena.
from 1932 to 1993: SK Slavia Karlovy Vary
from 1993 to 1996: HC Slavia Becherovka Karlovy Vary
from 1996 to 2002: HC Becherovka Karlovy Vary
from 2002 to present: HC Energie Karlovy Vary
1st place 2009, 2nd place 2008
League winners:
from 2002 to 2020: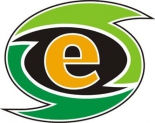 from 2020 to 2020: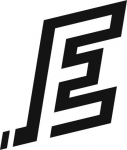 from 2020 to present: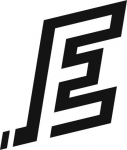 Future of Energie in MHL is still unclear
The future of the only Czech member in the junior league MHL is still unclear. From yesterday's meeting of representatives of both the club and the league outcomes it is the league's priority to help to Energie to finish the season. Final decision about the situation will be announced no later than Friday so the club could depart to Russia for the weekend's games. During the last week, Karlovy Vary informed they interrupt its appearance in MHL  due to financial issues. In result of that, several games have been postponed already.
(20 Jan 2015)
Karlovy Vary interrupts its appearance in MHL
Due to financial troubles, the only Czech participant the Energie Karlovy Vary interrupts its appearance in  MHL. The nearest planned games of Energie in Belarus are thus cancelled. In a statement published on the club's website the organization hoped some solution for the situation outcomes of the planned meeting with MHL's management which will take place on next Monday in Prague.
(18 Jan 2015)
World Junior Club Cup - Day 5
Joshua Leivo scored a hat-trick with only short-handed goals when Sudbury Wolves beat Denmark 7-2 in the World Junior Club Cup. In the other game in Group B HIFK beat HK Riga 3-2. Linköping and Sudbury have qualified for the semis.
Group A is still open. After today's games Waterloo Black Hawks - Norway 5-3 and Karlovy Vary - Dinamo-Shinnik 3-2 four teams are tied with 6 points.
(22 Aug 2012)
World Junior Club Cup - Day 4
Linköping were outshot 39-14 but beat HIFK 3-2 to become the first team to qualify for the semi finals of the World Junior Club Cup in Omsk. The home team Omsk Hawks beat Karlovy Vary 4-1.
(21 Aug 2012)
World Junior Club Cup - Day 2
On the second day of the World Junior Club Cup in Omsk the North American teams entered the competition. Waterloo Black Hawks of USHL beat HC Energie Karlovy Vary 5-0 while Sudbury Wolves (OHL) beat HIFK Helsinki 9-1.
(19 Aug 2012)
World Junior Club Cup - Day 1
The World Junior Club Cup started today in Omsk. Karlovy Vary beat Norway U20 3-1 in the first game. Other results: HIFK-Denmark U20 4-2, Omsk Hawks-Dinamo-Shinnik Bobruisk 1-2 and Linköping-HK Riga 4-1.
(18 Aug 2012)
Karlovy Vary enters in MHL, six new clubs in MHL-B
Czech team Karlovy Vary will have a junior squad in next MHL. Team's apply was approved unanimously during the general meeting of clubs participants at 2012/13 MHL.
"Karlovy Vary has an excellent infrastructure in our region. We have 9 ice hockey clubs and our own Academy. The MHL is currently the best project in the junior hockey world and is growing rapidly" - said the team director Aleksei Naumov.
At the same meeting 6 new applies were approved to enter in MHL-B: HC Dimitrov, HC Zauralie Kurgan, HC Ryazan, HC Buran Voronezh, HC Belgorod and HC Sputnik Nizhny Tagil
(27 Apr 2012)
Karlovy Vary names Vladimír Kýhos new coach
Václav Baďouček was fired as Karlovy Vary head coach and replaced by Vladimír Kýhos, former Litvinov coach. Martin Pešout and Pavel Kněžický will remain as assistant coaches. Karlovy Vary also named Jaromír Látal as sport manager. "The aim of both measures is to improve the team's performance and move from last place" said club general manager Miroslav Vanek.
(01 Jan 2012)
Start of Czech Extraliga postponed
Originally, Tipsport Extraliga would start this Friday, Sep 16, with seven games. Because of Yaroslavl jet crash all the first round games are postponed. "Jan Marek, Karel Rachůnek and Josef Vašíček were friends of many Czech Extraliga players. Their friends would be unable to attend Jan Marek's funeral if we will make them play hockey on Friday," Czech Extraliga head commisioner Stanislav Šulc said. New dates for the games is unknown, the clubs will arrange date of their 1st round games themselves.
The Czech top-level ice hockey competition will start on Sunday, Sep 18, with games of the second round.
(12 Sep 2011)
Historic rosters:
Historic statistics:
Past results:
League standings:
Fast facts
season 2023-2024
A look back at a season that lived up to its promise. Read more»
The Alliance of European Hockey Clubs (E.H.C.) has announced the nominees for the 2023 Fenix Outdoor & Warrior European Hockey Awards. Read more»