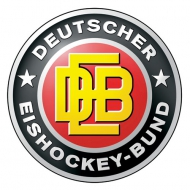 DEL II is official
The DEB has come to an agreement with ESBG and 2.Bundesliga clubs.
Just a week ago the DEB sent out their final message to the 2.Bundesliga clubs, offering them one last chance to sign the agreement with the DEB and continue to play under the Federation. The ESBG never responded to the letter while the Federation kept on getting heat from all over the place for not letting the 2.Bundesliga clubs break free. 18.July would of been the court date between the DEB and ESBG but that isnt needed anymore, the two sides along with the DEL and LEV have come to an agreement.

The DEB and ESBG agreement runs until 2018, the same year the Federations agreement with the DEL is set to expire. The clubs are now free to manage themselves, set their own rules and run things they want to run them. Its unclear at the moment what kind of cooperation the DEL II will have with the DEL but details on that are expected to happen soon. For the current DEL II season, they will keep the promotion and relegation system with the Oberliga and this season play at 12 clubs, including the Oberliga Champion RT Bad Nauheim. For the 2014/2015 season, the league will see an increase up to 14 clubs, most likely it will be Kassel and Frankfurt. For ESV Kaufbeuren and SC Riessersee who didnt put up a fight with the DEB, they were suppose to play this season in the Oberliga but they do return. Hannover Indians bankruptcy means they will be the only club from the last 2.Bundesliga season not to return.

The DEL II clubs are Ravensburg Towerstars, Heilbronner Falken, Fischtown Pinguins, ESV Kaufbeuren, Dresdner Eislöwen, Starbulls Rosenheim, EV Landshut, RT Bad Nauheim, Bietigheim Steelers, Eispiraten Crimmitschau, Lausitzer Füchse and SC Riessersee.

Czech Rep.: Tipsport extraliga | 1.liga | 2.liga

Slovakia: Tipsport Extraliga | 1.liga

Sweden: SHL | HockeyAllsvenskan
Other: EBEL | Belarus | Croatia | Denmark | Estonia | France | Great Britain | Iceland | Italy | Latvia | Lithuania | MOL-liga | Norway | Poland | Romania | Serbia | Slovenia | Spain | NHL | AHL |
League standings
Game fixtures
League leaders
Cardiff Devils won by one-goal-difference against home side Grenoble and advances to the Continental Cup Superfinals along with Nomad Astana Read more»
Kazakh champion closes the Continental Cup semifinals round with a perfect record, by beating HK Zemgale in the last game Read more»