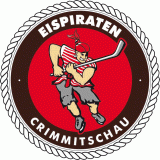 Eispiraten Crimmitschau
Nickname: Eispiraten Crimmitschau
Year of foundation: 1927
Colours: red, black
Club status: active
Address: Eispiraten Crimmitschau GmbH
Waldstraße 69
08451 Crimmitschau
Phone: +49 3762 75 98 81 3
Fax: +49 3762 75 98 81 6
Did you find any incorrect or incomplete information? Please, let us know.
Season 2023-2024
Current roster
season 2023-2024
* no longer in the club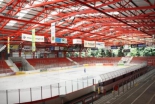 Adress: Kunsteisstadion Crimmitschau
Waldstraße 69
08451 Crimmitschau
Phone: +49 03762 90 7040
Capacity: 6722
Opened in: 1964
from 1927 to 1939: EHC Crimmitschau
from 1939 to 1949: ETC Crimmitschau
from 1949 to 1953: BSG Textil Pleißengrund Crimmitschau
from 1953 to 1958: BSG Turbine Crimmitschau
from 1958 to 1960: BSG Motor Crimmitschau
from 1960 to 1970: ASK Vorwärts Crimmitschau
from 1970 to 1990: BSG Einheit Crimmitschau
from 1990 to 2007: ETC Crimmitschau
from 2007 to present: Eispiraten Crimmitschau
from 1927 to 2015:
from 2015 to present: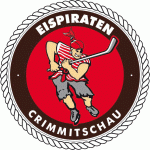 Crimmitschau signs two NHL stars
The current lockout in the NHL allows teams allover Europe to strengthen their rosters. German 2. Bundesliga club ETC Crimmitschau now signed Wayne Simmonds (Philadelphia Flyers) and Chris Stewart (St. Louis Blues) for at least the next 30 days with the help of their sponsors. The two childhood friends are expected to arrive this afternoon in the Eastern German town.
(25 Sep 2012)
Historic rosters:
Historic statistics:
Past results:
League standings:
Fast facts
season 2023-2024
Eispiraten Crimmitschau participates in season 2023-2024: Germany U17, DEL2
Kaunas City celebrate the qualification to the second round of Continental Cup with a ten-goals victory over Skautafelag Rejkyavik Read more»
Estonian champion wins KHL Zagreb ensuring first place for the home team Read more»